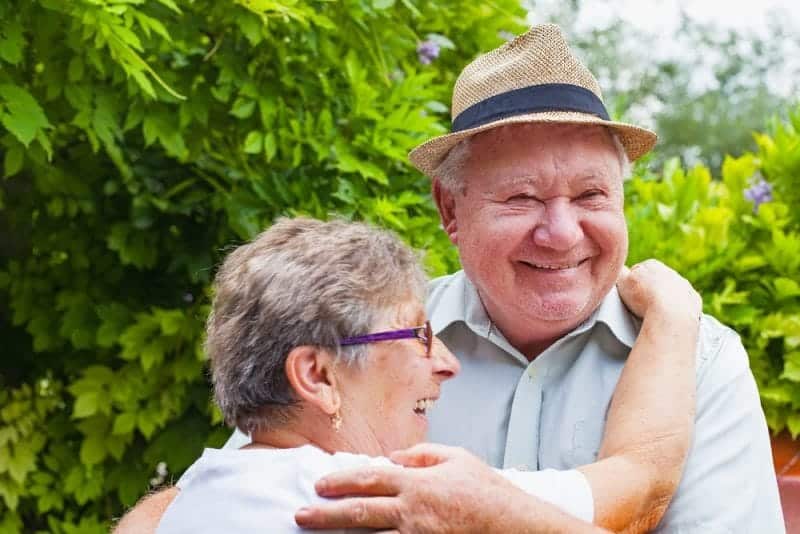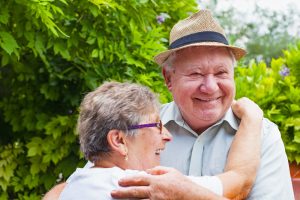 As it's World Alzheimer's Month we've been spending a lot of our time reading up on dementia and its effect on people's lives.
Little did we know this would lead us to the sites of many inspirational bloggers telling their own personal stories.
The fascinating thing is that these are all people who have been diagnosed with various different forms of dementia themselves.
These blogs are emotional, insightful and motivational. We've picked out a few of the most heart-warming stories we came across for you to have a look at…
Enjoy reading!
Brian LeBlanc answers the 'why me?' question at Alzheimer's: The Journey
Brian LeBlanc is a keynote speaker and international dementia advocate based in Florida.
Brian's story comes from a genuine place of accepting his life with the condition, yet not allowing it to dominate him or negatively impact upon his quality of life.
In this heart-breaking yet inspirational account, he reflects upon the premature death of his niece to cystic fibrosis, along with the passing of his mother, who also had Alzheimer's disease.
He uses them both as examples in answering the 'why me?' question that a lot of people living with dementia might often ask themselves.
He outlines how their strength and courage have inspired him to tell his story throughout his own Alzheimer's journey, as he continues on his mission to dispel the stigma associated with dementia-related illnesses.
You can read the full story here: https://abitofbriansbrilliance.com/2017/07/30/why-me/
Robert Bowles shares his gratitude for caregivers at LBD Living Beyond Diagnosis
Robert Bowles is a retired pharmacist from Georgia, who was diagnosed with Lewy body dementia in 2012.
This personal turn of events became his inspiration for wanting to help people beyond their diagnosis.
However, in this post he turns his attention to his wife Judy, who he refers to as his rock.
This story has such an impact as we can sometimes forget the role that caregivers play in bettering the lives of people living with all forms of the condition.
Robert's heart-warming message of gratitude, not just to his wife but to all dementia caregivers, is a fantastic nod to a community of unsung heroes.
You can read this and many more of Robert's posts here: https://www.lbdlivingbeyonddiagnosis.com/blog/gratitude-for-caregivers
Dr Jennifer Bute's Dementia Issues Series at Glorious Opportunity
As a retired GP living with early onset Alzheimer's disease, the views of Dr Jennifer Bute certainly carry a lot of weight.
Her story is so engaging for that reason, as she combines the expertise of someone with a lifetime of working in the medical profession with her own personal journey living with the disease.
This section of her blog is so inspirational due to the sheer quality and usefulness of the content.
The Dementia Issues page is a series of short videos in which Dr Jennifer shares her insight into a variety of different topics designed to enrich the lives of people living with Alzheimer's.
Ranging from strategies for living alone, to various assumptions about the condition, the strength of this blog is that it educates as well as inspires – all through Dr Jennifer's personal perspective.
Watch one of Dr Jennifer's 7 minute videos here: http://www.gloriousopportunity.org/dementia-issues.php
Kate Swaffer on not giving up at Living Beyond Dementia
Kate Swaffer is one of the key voices of dementia in Australia.
Her story resonates with so many people in this part of the world through her passionate and inspirational push to ensure a positive social impact for the dementia community.
This particular entry, on her 'Living Beyond Dementia' site, is typical of the type of message she promotes – which is all about not getting lost in the sadness of the condition.
We especially love her use of the bike analogy, when she states: "When you fall off your bike, get backup, fix the bike, patch up your wounds, and get back on your bike.…"
This post strikes a chord because it's all about triumphing with the condition in the face of many adversities.
Kate says it's fine to get angry, or cry – but keep moving forward.
It's well worth a read for anyone living with the disease that may be feeling down and needing that all important boost of positivity: https://livingbeyonddementia.com/2016/12/11/dont-give-up/
Brian Kursonis on the beginning of hope at withALZmyHeart
Since his Alzheimer's diagnosis at the age of 56, Brian Kursonis has made helping others dealing with the condition his new life purpose.
Brian's focus is to raise awareness, educate, and eliminate the stigma Alzheimer's, and his story is compelling because of the level of inspirational proactivity he shows in spite of his condition.
This is truly a first-class website and we'd recommend it to anyone living with dementia around the world.
We particularly enjoyed reading the second chapter of Brian's 'Hope' blog.
Upon realising he was slipping into depression, he outlines the adequate changes he made in his day-to-day life to combat this.
Wendy Mitchell's diary at Which Me Am I Today?
When she was diagnosed with young onset dementia in 2014, Wendy Mitchell's life changed.
She confesses to never Tweeting or using Facebook ever in her life, so starting her own blog was a big step.
You get a sense of how truly valuable and cherished her site is, when she says: "I started this blog to allow me to write all my thoughts before they're lost. I have calendars that take care of the future but this blog serves as a reminder of what I've done in the past – it now serves as my memory. If anyone chooses to follow my ramblings it will serve as a way of raising awareness."
This is why Wendy's diary entries are so compelling.
They give you an idea of the freedom she gives herself to travel around the country, doing various things, meeting many different people, by most importantly – living life as normal as possible.
It also gives you a sense of the importance Wendy places on leaving these memories behind for her two daughters, which is sad yet also extremely uplifting.
Why not take a look at what she's been up to recently?
https://whichmeamitoday.wordpress.com/blog/
John Quinn's visit to ireland at Living Well with Dementia
John Quinn's story is an example to all people affected by dementia.
His blog focuses heavily on doing.
An extremely active gentleman supported by his partner Glenys, John is always documenting his activities.
In this post, he makes the trip of self-discovery from Australia to the land of his ancestors – Ireland.
It's a big tick off his bucket list – which obviously makes it sad, too.
Most of all though, it's an encouraging message for others living with the condition.
An example of embracing the past and channelling the positivity you can gain from revisiting, or rediscovering previous experiences.
John is a busy man so it's always well worth a visit to his site: https://iamlivingwellwithdementia.wordpress.com/2017/06/22/reflection/
Mick Carmody's remembrance poem at carmodym59
Living with frontotemporal dementia in Brisbane, Australia, Mick Carmody's blog is expressed in a unique way.
Through the power of poetry.
Despite his condition, it's both inspiring and encouraging to see Mick's clear flair for the written word, as he documents his life and experiences with dementia.
We particularly like the entry simply titled 'Remember Me'.
It's a lump in the throat moment for sure, as Mick makes a direct plea to be remembered for who he really is – not for what the disease has robbed him of.
Valerie Blumenthal's 'Fearless' post at Wise Words Lost for Words
Valerie Bluementhal was diagnosed with PCA Alzheimer's disease in her early 60s.
There is a lot of variety in her diary entries.
Sometimes it's reflection, sometimes it's simply an account of how her day has been.
In the post titled 'Fearless' she states that: "The image of Alzheimer's needs to change."
Her message here is that she would like to see "more awareness and less prejudice," in relation to the condition. Too many people find the very word 'Alzheimer's' frightening.
It's a short and simple post, yet thought-provoking in the way in which she talks about there being no shame in diagnosis, no reason to not live your life to the fullest.
You can read this entry and many others here:  https://wisewordslostforwords.wordpress.com
Alexandra Boothby on following your dreams at Living with Passion
Our final blogger is Alexandra Boothby.
Her story is somewhat different to all the other bloggers in the sense that she's a 24-year-old living with Huntington's Disease.
Her diagnosis inspired her to begin writing her 'Living with Passion' blog and launch her own eCourse designed to empower people and help them to live a positive life.
She is an uplifting, motivational and encouraging character – which is perfectly epitomised in her post about following your dreams.
In this entry, she makes reference to her passion – teaching.
This was a dream she followed, as she got a job teaching Autistic children.
The sad part is that as the progressive nature of her disorder took hold, it became inevitable that she could not carry on with that job.
That said, the main focus of the story is that despite this, her 'teacher's heart' as she refers to it, remains through her mission to teach others to live with passion.
If you're looking to change your outlook on life, then look no further than Alexandra's blog: http://livingwithpassion90.blogspot.com/
All of these bloggers are real people telling very real stories
In fact, some of them are also regularly tweeting:
Brian LeBlanc – @TheALZ_Guy
Robert Bowles – @robertcbowlesjr
Kate Swaffer – @KateSwaffer
Brian Kursonis – @BrianKursonis
Valerie Blumenthal – @valerieblumenth
Alexandra Boothby – @lexi6262
Be sure to keep an eye out for these guys throughout World Alzheimer's Month and beyond.