What Big Tick looks like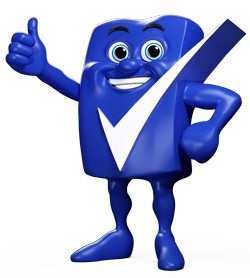 Big Tick's hobbies include
Travelling
Big Tick has been on many adventures! He, like you, would be frustrated if it became difficult for him to get travel insurance. That's why it's so important to him that you're able to get the travel insurance you want and need.
Keeping active
Whether it's going for a morning stroll or finding a dancing partner and joining in some ballroom dancing, Big Tick loves staying active while he's on holiday!
Learning new things
Big Tick loves to learn. He especially loves reading travel books to find out more about his next destination!
Favourite travel quote
I haven't been everywhere but it's on my list!'
Our brand new TV advert
Have you seen our new TV advert? If you have, you may have already been introduced to Big Tick, if you haven't, you can watch it here!

A sneak peek into the making of our brand new TV advert
We headed to South Africa to create our brand new TV advert. This was the perfect location to put Big Tick into action.