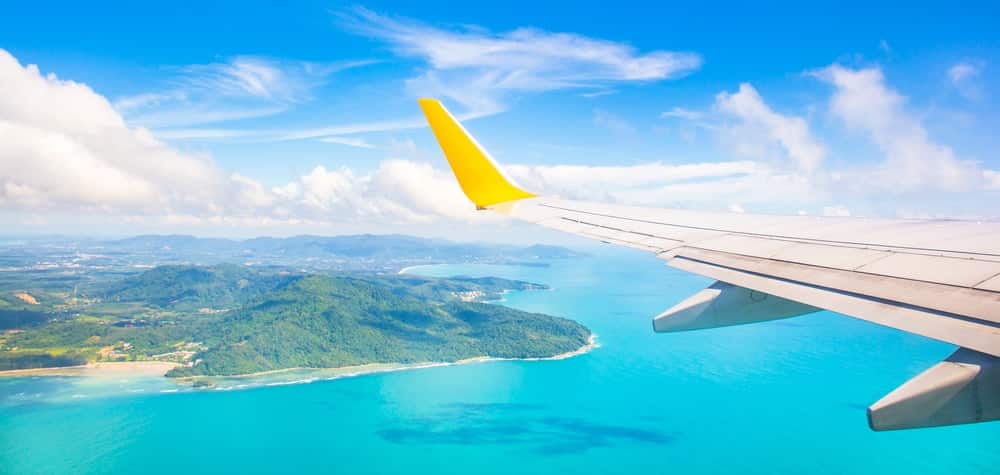 Hip problems are no surprise when you consider the pressure we put them under over a life time!
But it still might surprise you that a whopping  80,000 people have hip replacements each year in just England and Wales.
Yet despite hip replacements now being a common procedure, there's still a familiar question people don't know the answer for:
"How long after a hip replacement can I Fly?"
So you asked, and we have answered!
Read on for a guide to managing your hip replacement before, during and after you fly – so that you can start your holiday with your best foot forward.
So what are the risks of flying after a hip replacement?
The good news is, as early as a week after your hip replacement surgery, it is safe for you to take a short flight.
However, a long haul flight isn't recommended by the NHS during the first 3 months after the procedure. That's because long haul flights can:
Increase discomfort in your hip and disrupt its healing
Restrict blood flow due to lack of movement
Cause you to become dehydrated in air cabins which lack humidity
This is important because you are then at greater risk of having  deep vein thrombosis (DVT).
What's a DVT?  Its a type of  blood clot which develops within a deep vein in the body, usually in the lower legs.
Aside from these medical concerns, there's also the logistical issue of getting round the airport before your flight and roaming freely at your destination.
So, consider the following tips – recommended by medical professionals – to minimise your risk of flying after a hip replacement…
Talk to your doctor before you fly
Book an appointment to see your doctor before you go, and let them know when you're planning to travel and how long for.
If your doctor believes you're particularly at risk of developing a clot after your surgery, it may that you're prescribed blood thinning medication for during your flight.
Also, if you're new hip is causing you some discomfort, make sure you have enough pain relief medication for the duration of your trip.
This would also be a good opportunity to ask your doctor any questions you have about your trip. Such as:
Are you definitely fit to travel? This is essential to any medical claims being valid on your travel insurance.
Are there any activities you should  avoid?
Managing your hip replacement at the airport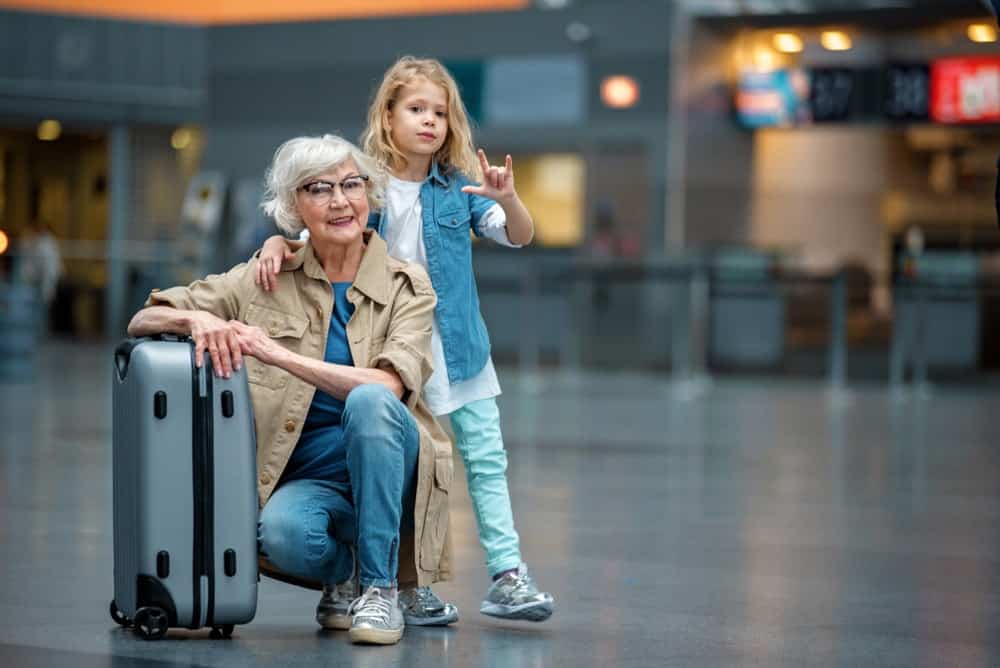 Don't be shy to ask for help if you need it!
Major airports can be rather large and simply walking to your gate can become a strenuous task after a hip replacement – especially if you're carrying luggage.
Call your airline or tour operator in advance and you might be surprised with how much mobility assistance they can provide. They could have a wheelchair ready on arrival and a possibly fast track of queues.
Being ready for your flight
Pack your hand luggage right
Were you prescribed blood-thinning medication or pain relief? Don't forget the obvious step of packing them in your hand luggage!
Pack a bottle of water as well – remember that staying hydrated reduces the risk of your blood thickening and therefore a blood clot.
Use this checklist for staying healthy in the air
Choose a seat with leg room to  improve blood circulation. Pay a little bit extra if needed, or see if  informing your airline about your hip replacement works. The airline may even provide you with other benefits like extra pillows or blankets. If you did forget to book that seat with leg room, still try and get an aisle seat!
Wear flight socks: Also known as compression stockings, they reduce the risk of DVT. But be sure to get the right size, weight and fit for you. And try not to cross your legs!
Avoid drinking alcohol: Remember that alcohol can dehydrate you too, and avoiding it is key to stopping your blood flow thickening.
Massage your muscles: Take a tennis ball to massage your leg muscles by pushing it into your thigh and rolling it up and down your leg. Doing so will help promote circulation
Choose the right clothes: That means loose-fitting items to ensure your blood flow is not restricted. This includes your choice of footwear!
During your holiday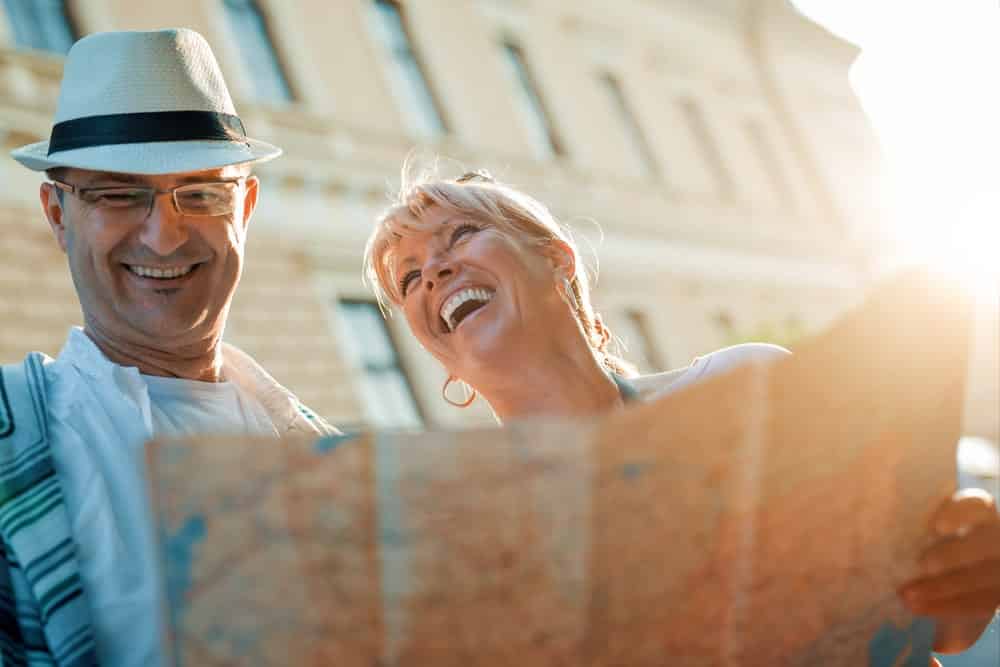 So you've made it past the scary part of flying, and now it's time to actually enjoy your holiday!
Here are a few tips for managing your hip replacement during your holiday…
If you need mobility assistance, make the most of any equipment your accommodation provider can offer
Is it too soon for long walks? Make the most of bus and boat tours!
Enjoy the flop and drop holiday approach more than ever. Consider a lounger by the pool rather than a swim in the ocean, and you might just get used to it!
The next steps
Using the above advice, you hopefully now know if you're ready to fly after a hip replacement…
So if you're getting ready to book that holiday, remember specialist hip replacement travel insurance to really let you travel with peace of mind.
After all, the average cost for a medical claim is over £1,300  – but imagine how much the claim cost would be,  if you needed an emergency air ambulance home from your holiday. For one unfortunate Brit recently, it was a medical bill of £760,000 while visiting America!
An important detail to note about travel insurance for your hip replacement is that you will need to declare the medical condition which caused the need for the operation.
From AllClear, you can select the following as the original medical condition:
Wear and tear
Reiter's syndrome
Accidental injury or trauma
What if you're on a waiting list for another hip replacement?
We ask this question because it can affect your eligibility to get travel insurance.
Some insurers won't offer cover at all, but fortunately, Waiting List Cover is available from specialist providers. This benefit lets you claim for cancellation of your trip if the surgery date coincides with your holiday.
Want more information on hip replacement travel insurance?
Read our hip replacement travel insurance guide.
---
Article sources:
The information in this blog post is not intended to replace professional medical advice. It is a general overview of a broad medical care topic. Blog posts are not tailored to one person's specific medical requirements, diagnosis or treatment. If you do notice symptoms or you require medical advice, you should always consult your doctor or healthcare provider to obtain professional medical help. Read through our disclaimer for more information.