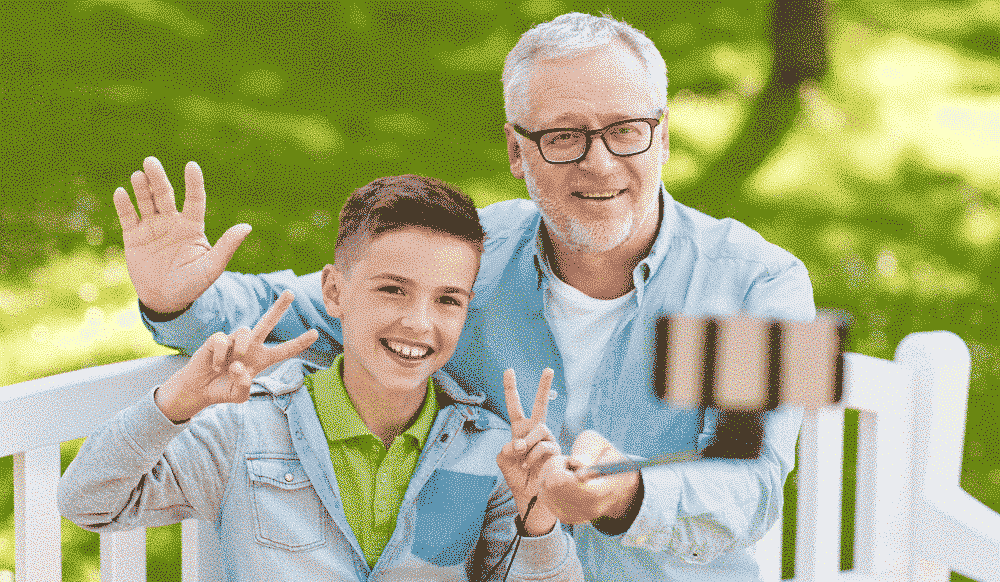 We live in the age of the gadget.
Whatever your needs, it seems there is a piece of kit out there to cater for it!
When it comes to holidays, cameras have long been a must to capture those kodak moments.
But there are a host of other devices on the market often overlooked, which could help your holiday run smoothly…
So we've put together the top 10 best holiday gadgets out there today!
1) Never lose battery
We've all been there…
You're about to capture a great holiday shot when your phone goes flat.
Packing a solar travel charger will avoid your phone losing charge and keep your other gadgets topped up too.
The best ones can charge more than one device at a time and are waterproof!
2) Beat luggage charges 
It's a modern holiday problem – how to take everything you need without the cost of checking a bag into the aircraft hold.
The answer could be the Rufus Roo Big Pocket Jacket.
It allows you to pack an extra 10 kilograms and beat those luggage charges!
It may not be the trendiest of garments, but its 14 deep pockets can take a range of items. These include laptops, cameras and even two pairs of shoes!
3) Hands-free selfies
Standard tripods can be bulky and hard to carry…
Which is why we the light and foldable GorillaPod is so useful!
The tentacle legs provide stability on uneven ground, and can even be wrapped around trees – hands-free!
If you want to take your photography game to the next level, consider jumping on the mini drone trend.
Taking breathtaking aerial shots from around the world doesn't have to be expensive. For example, the Khyanna Mini Drone costs less than £30, and it's light enough to easily pack.
However, don't forget to check the local drone laws where you are travelling! Nicaragua has even gone to the lengths of  banning flying drones unless you have a permit.
4) Secure your belongings from your phone
In case you do lose one of your devices, you'll want to be able to track it and keep the device locked from strangers.
Smart cloud-based padlocks from Noke do just that – simply by using an app on your phone.
It's an awesome travel accessory, with no keys to lose or codes to forget!
5) Forget about needing an iron
Have you ever arrived at your accomodation and been dissapointed to find no iron?
No more!
This is a must have for anyone who travels for business or just likes to dress shraply.
It's lightweight, durable carrier which promises to keep your shirts wrinkle-free.
6) Explore without getting lost
There's nothing like exploring the great outdoors in foreign parts… until you get lost!
To avoid losing your way in the wilds, a GPS walking tracker is a wise choice – and there's plenty of options on the market.
Consider one which allows you to download maps and has a cycle mount if you're a keen bike rider.
Plus, they're handy for logging your steps, miles walked and calories burned.
7) Take the internet with you
Using the internet on your phone can be a whole lot easier with pocket-size mobile Wi-Fi.
Sure, a recent EU rule has slashed the cost of using data roaming in Europe, but mobile Wifi is perfect for far flung destinations – when the data roaming charges can really add up.
The device shares a 4G or 3G connection with up to 32 devices.  Including phones, laptops or tablets for up to 15 hours.
So your group can FaceTime friends at home, watch Netflix and be on Facebook all at the same time!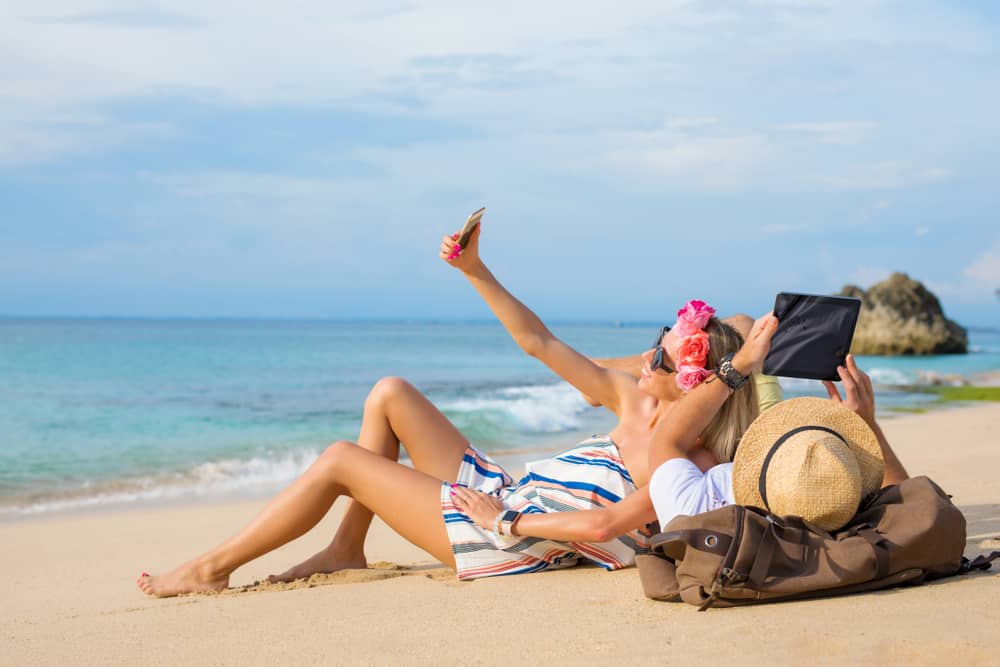 8) Keep on cleaning
You can make sure the cleanliness of your accomodation is as spick and span as back home with portable travel vaccuums.
Plus, with the latest automated vaccuums hitting the market you can make robots do the work for you!
Don't forget this gadget will be particularly ideal for renting homes or villas without a cleaning service.
9) Stay hydrated wherever you go
'Don't drink the water' was the old adage when heading abroad.
In truth, water is safe for Brits to drink in most of Europe. But further afield there are risks for us, particularly off the beaten track.
One solution is the lightweight and portable Steripen.
It treats up to 20 litres of water using UV rays. So you can pop it into the water, give it a stir and you can quench your thirst less than 50 seconds later!
10) The one you should never forget
If ever there was a gadget lover's holiday essential, this is it…
There's no point in having all the toys if you cannot plug them in! That's why a good quality universal power adaptor is a must for foreign travel.
The best ones will work in 200 countries or more – and look out for ones which have USB slots too.
---
Please note the products suggested are just examples – so still do your research before buying. 
Insuring your gadgets
When you have all the gadgets, it can be quite expensive to lose them!
Don't forget that your standard luggage cover on travel insurance often excludes gadgets. 
We can fix that with cover for up to seven gadgets for a maximum value of £3000. It's a simple add-on to your main policy protecting you against loss, theft or damage.
Quote now or Contact us to find out more!