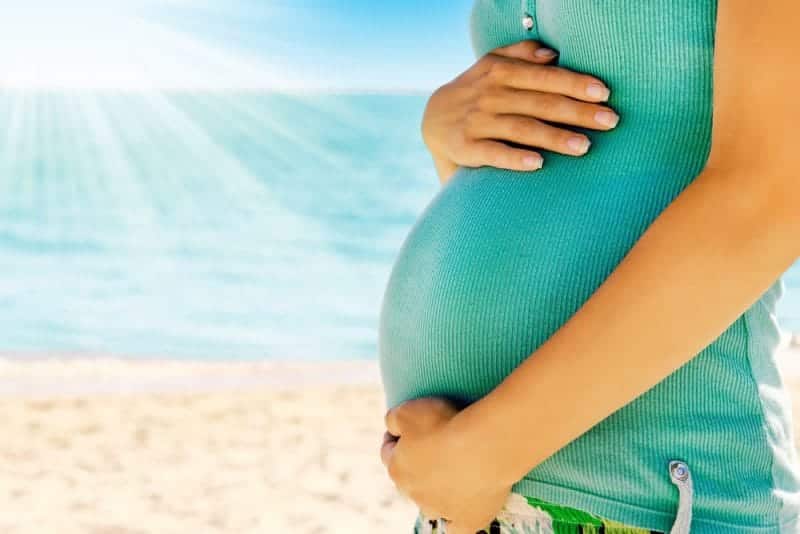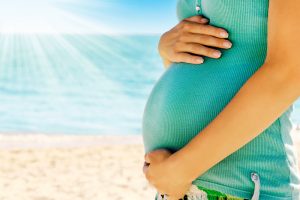 Travelling while pregnant can be a very different experience to every other time you travel in your life! And even if you're already a mother, each new pregnancy has a habit of surprises! So, you'll want to make sure you're fully prepared for your holiday. With the help of NHS medical guidelines, we've out together steps for you to consider when travelling while pregnant!
Be sure to pack well. Of course, how far along in the pregnancy you are will dictate what clothing you need to take. Leggings are a brilliant choice for comfort, and loose fitting tunic style tops provide some much needed cover – and protection from the sun. Maxi dresses are also a fantastic choice for keeping cool in the heat and are easy to wear. Flat comfortable, open toed shoes are also the most practical choice for swollen pregnancy feet.
Flight socks. No matter how long your flight is, while you are pregnant it's a great idea to pack flights socks to help prevent blood clots. Remember, pregnant women are slightly more likely them to develop while flying. Speak with your midwife and see if she has any recommendations with regards to flight socks. Otherwise, they are readily available to buy online.
Bring your notes. This is an important one, be sure to take your pregnancy notes with you – wherever you go! Plus a note from your midwife to say you are safe to travel. While packing your notes, slip in your travel insurance documents to ensure you are covered while you travel, and all the information is within easy reach should you need it. Remember to check the airline guidelines for pregnant women travelling.
Water and snacks. Things like fruit, nuts and water are pretty much essential while you're travelling. Keeping well hydrated is very important while pregnant, and airports can be stuffy places. Nuts and fruit will help keep your energy levels topped up until you arrive at your destination.
Neck pillow, bump band, and a hand-held fan. Three brilliant items that provide support and comfort to stave off aches and pains. Bring two sizes of bump bands with you, just in case you end up coming home with a larger bump than the one you left with! The fan can also be brilliant for cooling you down when needed as you travel.
Being comfortable and prepared is the best way to ensure you have a wonderful holiday before your new baby comes along. So keep these steps in mind, and don't feel like you need to cram in too much. Relax and enjoy yourself, and you'll have another set of great memories to tell them!