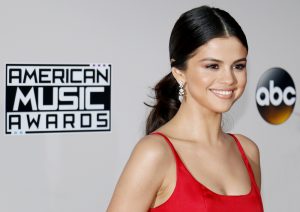 American singer and actress Selena Gomez was in the news recently following her kidney transplant, due to Lupus. We wish her well and it looks like she's already doing great.
A heart warming note to the story was that the kidney was donated by her best friend, and something else wonderful is also happening because of the coverage: More people are becoming aware of the autoimmune disease and how it can affect people's lives.
When it comes to travelling, the more we understand Lupus the more steps we can take to reduce its impact.
For this post, we will be offering some tips for travelling with Lupus. If you're directly affected – or know someone who is – consider these tips to help the holiday run smoothly.
Planning your trip
As always, the first step is to speak to your doctor before you go. They will be able to help you determine the best times to travel. It may be difficult to predict, but try not to plan a trip while you're experiencing a flare up or feeling particularly unwell. Ask your GP to help with an easy to stick to health regimen and request enough medication last the duration of the trip. Plus extra, in case of travel delays.
Plan a longer holiday. A quick weekend away can seem short and sweet, but it may be more stressful with such a short period of time to pace yourself. This is important, because we know that stress can worsen symptoms of Lupus, so try to schedule a decent gap between the stress of travelling.
Protect yourself from UV rays
Around 60% of people with lupus get sun-induced rashes, while a further 10 – 20% experience more severe symptoms. Work with your body. Are you extra sensitive to light? Make sure you have a good sunscreen. SPF 50+ with protection from UVA & UVB light is ideal to stop a sunlight-induced flare-up in its tracks. Also, don't forget that UV rays aren't just prominent on the beach. Beware of the increased UV exposure in the environment of snow, sea or other water; due to the reflection of light.
Consider these steps if you have antiphospholipid syndrome
This disorder is often a secondary diagnosis to Lupus. If you also have a diagnosis of antiphospholipid syndrome (also known as APS / Hughes syndrome) – or you have a history of blood clots – check with your doctor if you need any additional medication for flying.
These easy steps can also help reduce your risk of circulatory problems:
Get up, stretch, and walk around during a long trip to improve blood circulation. Do this whenever you can, but at least every couple of hours.
Consider buying flight socks (compression stockings) as research has shown they can reduce the risk of DVT and leg swelling during flights of four hours and more.
Store your luggage in the overhead compartment so you have room to stretch out your legs.
Drink plenty of water – this helps accelerate blood flow.
Don't drink too much alcohol as this can cause dehydration and immobility.
Explore different travel options
While most holiday makers will opt for a destination via plane, consider the possibility of a relaxing cruise. The comforts of having your own bed and restroom while you travel is often underrated.  If you do still choose to travel by plane, then consider informing your airline of your lupus beforehand; they may offer advanced check-in options or wheelchair escort services if necessary.
Carry your EHIC and travel insurance documentation with you
If you are travelling within the EU, carry your European Health Insurance Card (EHIC). This card allows you to get healthcare at a reduced cost, or even for free, should you need care for your lupus abroad. The card is also free through the NHS website. However, remember that an EHIC does not replace travel insurance – and won't cover any emergency returns to the UK. It is vital that you have  lupus travel insurance so you are comprehensively covered.
Pace yourself
Over-exertion can cause flare ups. By allowing enough time to rest each day, you'll give your body the best chance to recover and help mitigate lupus symptoms. Travelling is meant to be fun and exciting, but it is also a great time to relax!