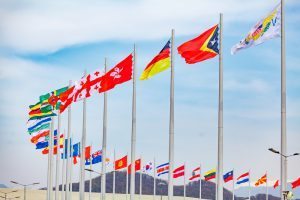 The following data was gathered and produced in 2015, so please note that some conditions may have changed since then.
These are the worst destinations to fall ill on holiday
Research by International SOS, a health security risk services company, has revealed the standards of healthcare in popular tourist destinations the world over.
The International Health Risk Map also highlights the importance of medical travel insurance, as popular tourist destinations grace both the low and high-risk categories.
The map shows countries which fall into the following categories:
Developing countries
A selected group of large rapidly developing countries where there is a vast difference between the high-quality medical care available in major cities and low levels of care generally available throughout the rest of the country.
Due to their size, and the fact they are experiencing a period of change in tourism and their respective infrastructures, Russia, China, Brazil and Indonesia are all listed within this category. Tourists heading to popular areas should be able to locate good healthcare and emergency services. However, those who wander off the beaten track could find themselves with limited to no facilities available.
Low risk
International standard of care throughout. All tertiary-level, specialist and subspecialist care widely available. High-quality emergency and dental services and a wide range of quality prescription drugs available. Low risk of infectious diseases.
Western Europe, North America, Canada, Australia and New Zealand all fall into this category. While in some low-risk countries medical attention can be costly, the range of available healthcare options, as well as access to emergency services, make travelling here the safest options.
Medium risk
High or international standard available from selected providers; other providers offer a lower standard of care. Adequate emergency services and dental care are usually available. Some risk of water-borne diseases. Diseases such as malaria and dengue fever may be present.
South Africa, Thailand, Mexico, Cyrus and Turkey are considered medium risk countries. Evacuation for treatment is only in extreme cases, and although there is widely available care, the standards and service may be below par for the most part.
High risk
Countries with limited medical capabilities. Emergency services and dental care may be basic. Access to quality prescription drugs may be limited and, in some cases, counterfeiting and/or improper storage of drugs is an issue. Serious infectious diseases such as typhoid, cholera, dengue fever and malaria may pose a threat.
Egypt, Sri Lanka, Cambodia and Cuba are high-risk destinations due to the limitations of emergency care should a traveller require attention. While it is possible to find good healthcare in these countries, many facilities may offer basic amenities. In these countries, evacuation or relocation to a better-equipped facility should be prepared for.
Extreme risk
Countries where healthcare is almost nonexistent or severely over-taxed. There may be no emergency or dental services; quality prescription drugs are usually not available. There is a high risk of food or water-borne infections. Serious infectious diseases such as dengue, malaria, typhoid and cholera are common.
Not surprisingly, North Korea, Sudan, Zimbabwe and Afghanistan all grace this list. Though not many people will be thinking about visiting these places, due to their nature, these warnings are in place for those who may be a bit more adventurous and feel like a different destination.
While in Europe we benefit from the EHIC, good and suitable travel insurance is a must, whenever you travel abroad.