About AllClear
We're the insurance specialist for customers with pre-existing medical conditions.
Our mission is to help anyone with medical conditions to get the insurance they want and need. We are passionate about offering value to customers of any age, with any condition. Our heritage in travel insurance means that we strive to help customers travel anywhere in the world. We do this by understanding and valuing you as a customer.
AllClear by Numbers
1300 Different medical conditions covered
3M+ People covered
24hr Emergency medical assistance
Up to £15M Medical emergency expenses cover
134 Employees
A History of AllClear
2000
• AllClear launches in Brentwood, Essex as the first provider in the UK of specialist medical travel insurance cover.
2008 – 2010
• AllClear embarks on its first national TV advertising campaign.
• AllClear relocates from Brentwood to Romford in Essex.
• AllClear re-launches its website, offering the first medical travel insurance comparison site.
2011 – 2012
• AllClear secures a new underwriter relationship with Mapfre Asistencia.
• The British Insurance Brokers Association (BIBA) appoints AllClear to provide its members with a specialist medical travel insurance product.
• UK's Top 50 Contact Centres for Customer Service includes AllClear as a member.
• AllClear wins Best Contact Centre Award at the Essex Countywide Awards.
• AllClear wins the award for E-Business Innovation at the UK Broker Awards.
2014 – 2015
• AllClear launches in both the Republic of Ireland and Australia.
2016 – 2017
• AllClear reveals Big Tick in a national TV advertising campaign.
• AllClear secures relationships with three leading UK medical charities to provide medical travel insurance product solutions for supporters and families.
2017 – 2018
• AllClear raises over £20,000 in 2017 for a variety of charities including Cancer Research UK, Crisis and Children in Need.
• We are proud winners of Marketing & Customer Engagement at the UK Broker Awards 2017.
• The British Insurance Brokers Association announces the renewal of its medical travel insurance scheme with AllClear for a further three years.
2019
• Record breaking year where AllClear wins 4 Broker of the Year Awards and European Gold in Customer Service Awards.
• AllClear reveals new TV advert and brand ambassadors, Denise and Ian.
• AllClear holds inaugural charity workshop to support FCA work into 'Access to Insurance for Vulnerable customers'.
2020
• AllClear has over 50,000 reviews on Trustpilot where 97% rate us Excellent or Great.
• AllClear launches extended Medical Expenses and Cancellation cover to continue to support customers through the Covid-19 pandemic.
• AllClear launches payment plan to allow customers to spread the cost of payments over 12 months.
Our Charity Work
AllClear actively supports and encourages our employees to help local community organisations and activities in our region. Here are some of the charities we continue to support through various fundraising activities.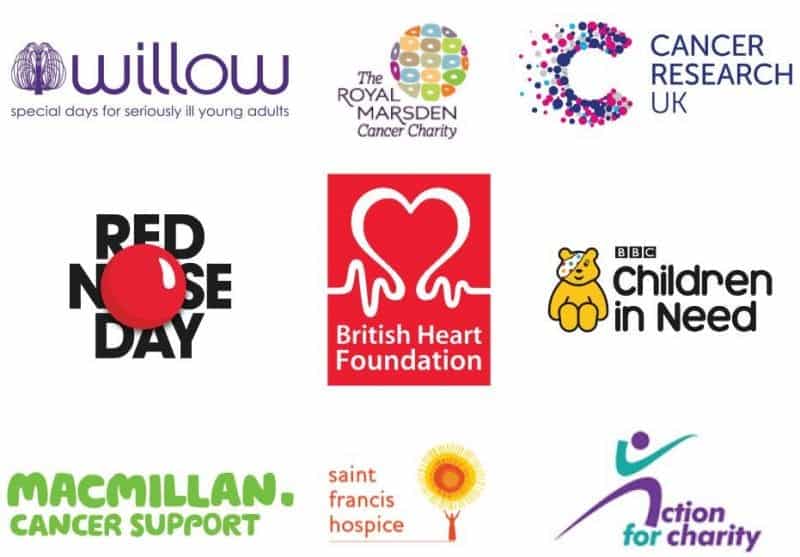 We have raised over £100,000 for the Royal Marsden and The Willow Foundation charities.
We had two teams take part in Race the Sun, a tough cycle, hiking and canoeing race in the Brecon Beacons, raising over £5,900 for Action for Charity. We also sponsored the Essex Abseil event, which raised over £12,000 for Cancer Research UK.