Why do you need Travel Insurance for pre-existing medical conditions?
With comprehensive Medical Travel Insurance, you're covered for medical emergencies up to £15 million. This includes all your medical conditions that you have declared and Covid cover. You'll also be covered up to £15K if you need to cancel your holiday because of your medical condition. While you're away, you'll have access to 24-hour medical emergency assistance.
As well as the Travel Insurance with medical cover, you'll still be covered for other standard benefits such as lost luggage (up to £3K). As long as there are no FCDO restrictions, for example relating to the Covid-19 pandemic, you'll be covered for travel to any country in the world.
On the other hand, without comprehensive cover, you could be liable for very large medical bills.  The Association of British Insurers found that emergency medical assistance in some areas of Europe can exceed £250,000.
You'll have to pay for transport home if you have a medical emergency. An air ambulance from the USA, for example, could cost you £80K to £100K.
Clinical Nurse Specialist, Kay Greveson explains more:  "People often do not realise the cost of medical emergencies abroad. It's natural that people believe it won't happen to them, but even the most well-managed conditions need to be covered, in case the unexpected happens."
We're the UK's Number 1 for Travel Insurance1. AllClear medical travel insurance can cover: All medical conditions. All ages. With the right travel medical insurance, you can travel with peace of mind, knowing we'll be there just in case.
Covid cover when travelling with medical conditions
In our 2021 AllClear Annual Travel Survey, 40% of you told us that Travel Insurance is even more important since the Coronavirus pandemic.
36% said the best possible travel insurance that would cover you for Covid was a top priority.
Our Covid-19 cover has been rated Superior by a leading independent UK Consumer Champion and is included with AllClear policies at no extra cost. This means you'll be covered if you need to cancel your holiday because you're diagnosed with Covid, or for emergency medical expenses if you contract Covid  while on holiday.
Our customer tells their Covid-19 travel story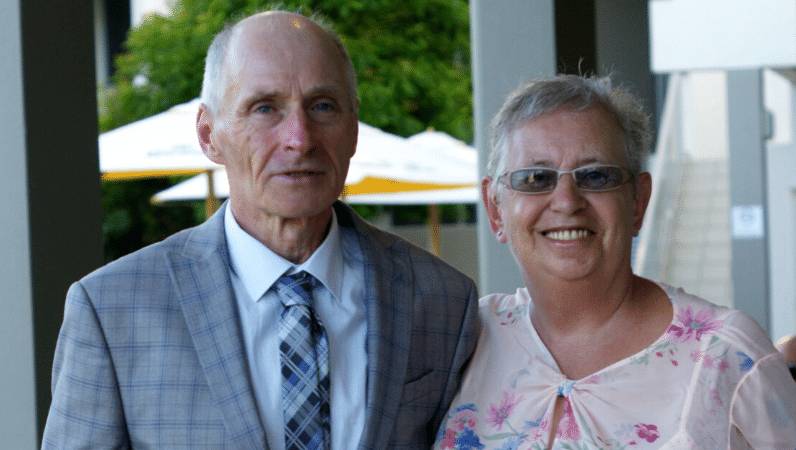 AllClear customer, Joe Edgar and his wife, from Glasgow, were on a holiday in Australia for a family wedding back in March 2020, and found themselves stranded with no way to get home due to the Coronavirus pandemic. After multiple cancelled flights, Joe called AllClear, his insurance company, to see if they could help him….Read more.
Benefits of AllClear Cover
Gold
Gold Plus
Platinum
Emergency medical expenses and Repatriation costs
Up to £10m
Up to £15m
Up to £15m
Cancellation* and Curtailment
Up to £2k
Up to £15k
Up to £25k
Extended cover
30 days FREE
30 days FREE
30 days FREE
Friend or relative to travel from your home area to stay with you if you fall ill with Covid-19
Up to £2k
Up to £2k
Up to £2k
Travel Delay
Up to £100
Up to £350
Up to £500
Recuperation stay
Cost of return flight due to COVID-19
Personal Belongings
Up to £2k
Up to £2.5k
Up to £3k
Personal liability
Up to £2m
Up to £2m
Up to £2m
Legal protection cover
Up to £50k
Up to £50k
Up to £100k
* If you buy a policy which includes cancellation cover
All these figures are per person and per trip
Planning and protecting your holiday abroad
Things to know before you go:
Remember to check the latest travel advice from the FCDO for your destination. You will have no cover if you choose to travel against FCDO advice, unless that advice relates specifically to Covid-19 (check our Covid FAQs for more details)
Check any entry requirements and quarantine requirements for your chosen destination
Choose a Travel Insurance policy that includes Covid-19 Cover
For information on how Covid might affect your trip, visit our dedicated FAQs page
So what's a pre-existing medical condition?
A pre-existing medical condition is any illness or injury you've experienced symptoms, treatment, investigations, surgery, or medical appointments within the last two years. These include diabetes, COPD, heart disease or cancer.
Declaring all pre-existing conditions on your Health Travel Insurance policy will make sure you're covered if you need treatment when abroad.
When you get a quote with AllClear, we would consider a medical condition to be:
Any condition you have received treatment for, including
Any medical condition where  you have undergone surgery, in or out-patient treatment, tests or investigations in a hospital, clinic or GP surgery within the last 5 years
Any condition where you have been prescribed medication in the last 5 years.
You can choose to declare your pre-existing medical condition to us when quoting online or over the phone, whichever you prefer.
The medical screening process is a set of simple questions that determines the likelihood of you needing medical assistance while abroad. Here are just some of the medical conditions where we offer cover:
Clinical Nurse specialist, Kay Greveson, says: "Everyone has the right to travel and a medical condition should not be a barrier to taking a trip or holiday. However, a pre-existing medical condition can be affected by changes in temperature and climate and should always be declared, even if it is being controlled by medication.
Read AllClear Trustpilot Reviews
Medical Travel Insurance and the GHIC
Since January 2021, the GHIC replaced the European Health Insurance Card (EHIC). This card means you'll receive treatment in EU countries as though you were a local citizen.
However, the GHIC isn't a substitute for Travel Insurance. It doesn't cover you for:
the costs of rescue and repatriation (an air ambulance from Spain back to the UK costs £10,000 or more)
lost or stolen property such as passports, baggage or precious items
losses from trip cancellation, curtailment and interruption
extra travel and accommodation costs due to illness
any medical treatment needed outside of the EU
What does Travel Medical Insurance cover?
Emergency medical treatment abroad can be unusually high. That's why medical cover should be your number one priority when looking for Medical Travel Insurance.
It covers emergency medical costs including hospital charges and ambulance fees. It also covers repatriation (medical transport back home) if needed.
How does Medical Travel Insurance work?
Travel insurance offers you financial protection for certain problems you might face on holiday.
The medical section of your policy covers the cost of medical care if you become ill or have an accident.
Taking out travel insurance with a medical condition is a bit different than usual. You'll be asked a series of questions about your health and medical history, and you'll need to be as honest and accurate as possible.
The policy is then tailored to your needs, covering you for the things you need most. If you don't declare a condition then you will not have comprehensive cover. This means you could have to pay for any medical treatment yourself, which can run into tens of thousands of pounds when abroad.
What is the difference between Travel Insurance and Medical Insurance?
A Travel Insurance policy is only designed to cover accidents and emergencies rather than elective treatment or continuing treatment of chronic conditions.
How much does Travel Medical Insurance cost?
We consider a number of factors when calculating the premium (price of the policy).
These include the destination you're travelling to. Spain, the United States and Canada are among the more expensive countries for medical treatment.
Other factors are: the length of your trip; the type and severity of your medical conditions; your age and the level of benefits being offered to you. At AllClear, we offer senior Travel Insurance, so that you can have comprehensive cover at any age, no matter your medical conditions. So, if you're looking for Travel Insurance for over 50s or Travel Insurance over 60s we can help you!
Quote premiums may vary by provider because they may offer different levels of cover, excesses and upgrades.
How much medical cover do you need for Travel Insurance?
Medical emergencies abroad can be very expensive.  A stomach bug treated in a hospital in the USA with return flights home could cost around £100k.
At AllClear,  medical travel insurance policy offers up to £15 million of cover for medical emergencies and repatriation.
What is the medical screening process?
The medical screening process is a sequence of questions relating to your medical condition(s) that you'll answer when completing your travel insurance quote. You'll need to complete the medical screening process when getting a quote via our website or over the telephone.
How to make sure you're 'fit to travel'?
You don't need to provide us with a certificate from your doctor, but you'll need to confirm you're fit to travel when buying your policy.
If you need to make a claim, you may need a letter from your doctor confirming that you were fit to travel at the time you bought your policy, and the date when you were declared unfit to travel.
What is medical emergency assistance?
If you have a medical emergency, the emergency medical assistance company will liaise with the hospital and medical professionals during your treatment. If needed, they'll arrange for your return home. All our providers offer 24-hour medical emergency assistance.
Your medical condition is undiagnosed, can you still get cover?
We need to know the name of your medical condition. If you have a currently undiagnosed condition you'll need to wait until your GP or consultant has given you a diagnosis. Then you can get a quote.
What do you need to do about your prescription medication?
We suggest you carry extra supplies in case you're delayed abroad. Subject to airline restrictions, carry your medication in your hand luggage and not in checked-in bags.
Also, it's useful to travel with a copy of your prescriptions. Always check that your medications are not prohibited in the destination you're travelling to.
By Letitia Smith MSc, Content Manager at AllClear.
Reviewed by Kay Greveson, Clinical nurse specialist and Chair of IBD Passport charity. Kay is a qualified independent nurse prescriber and has been an IBD specialist nurse since 2005. Kay's research interests include travel health and IBD.
1 Ranked first Overall for Travel Insurance on SmartMoneyPeople.com from over 14,300 independent customer reviews on 27/01/2021.
[1] Based on Trustpilot reviews of all companies in the Travel Insurance Company category that have over 25,000 reviews as of May 2021.