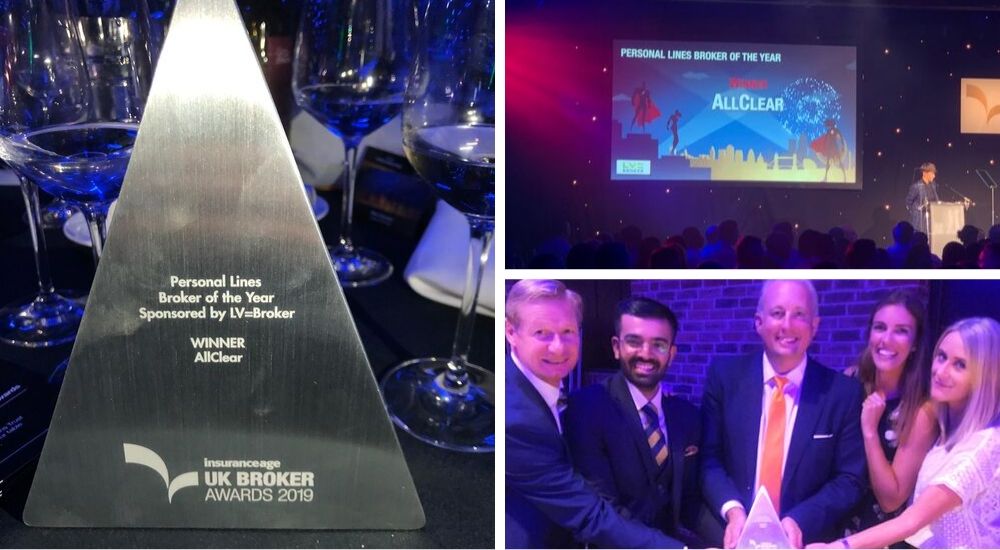 Specialist medical travel insurance provider AllClear is celebrating a clean sweep after winning Personal Lines Broker of the Year at the UK Broker Awards. This completes the set after winning the same title at the British Insurance, Broker Innovation and 2018 Insurance Times Awards. 
The award recognises insurance brokers that have managed to excel despite a difficult economic environment, demonstrating advances in customer service and staff engagement, and growth and profitability. Successful use of marketing, technology and social media were also considered, as well as how the broker has responded to the demands of customers with a product, scheme or offering relevant to their needs. 
In the last 12 months, AllClear has recruited nearly 100 new staff into its call centres, investing in new training, and employee engagement programmes based on 'happy colleagues equals happy customers equals business growth'.
AllClear has also gone the extra mile in championing vulnerable customers with its support of the Financial Conduct Authority's 'Access to Insurance' campaign, by setting up a charity Action Group to better understand the needs of those with medical conditions accessing travel insurance. AllClear's bespoke pricing platform means it can offer cover to an industry-leading 99% of customers, with no upper age limit. Using their risk algorithms they have also been able to cut cancer premiums by as much as 15%.   
Chris Rolland, AllClear CEO, says it has been a fantastic year and he is looking forward to what the future brings: 
"The company has gone from strength to strength. Four national awards in under a year speaks volumes, and provides deserved recognition for the hard work and commitment from every area of the business. From customer support and marketing, to technology, pricing and analytics, I am immensely proud of everyone's contribution," he says.
"In addition to these awards, AllClear's dedication to our Customer Experience Programme has resulted in a Trustpilot score of 9.5 out of 10, with 97% of our customers voting us as excellent or great."
The awards ceremony was held at The Brewery in London on Friday 13th September 2019.