If you love great food and quality cruises, what better choice than a cruise that focuses on food? These fantastic cruise restaurants should please your taste buds all around the world.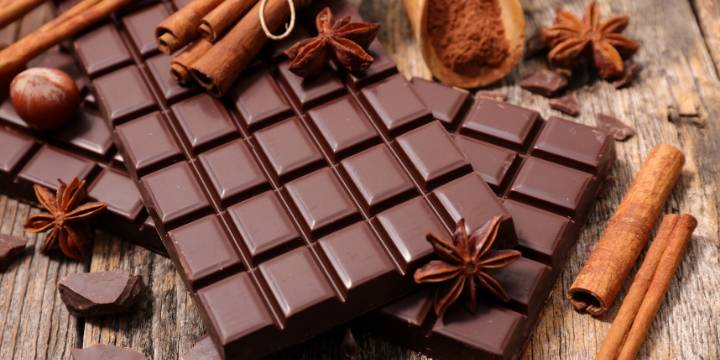 Princess Cruises – Chocolate Journeys
If the very thought of elegant, silky, chocolate confections makes your mouth water, Princess Cruises are a must. Multi-award-winning pastry chef, Norman Love has launched Chocolate Journeys. This chocolaty collection takes centre stage at the main dining room, Crown Grill, Sabatini's Italian Restaurant, Sterling Steakhouse and the Chef's Table. 
Morning coffee at the Horizon Court Buffet is made that much sweeter with Norman's delectable chocolate muffins, Danish and puff pastries. At wine o'clock, there's an extraordinary collection of premium chocolates in Vines – you'll soon find out how incredibly well wine and chocolate blend on your palate. 
Celebrity Cruises – Qsine 
Embrace the unexpected in Qsine, which serves up adventurous twists on classic dishes from across the globe. Not only are they gorgeously presented, they are unique too: from sumptuous sushi lollipops and disco shrimps to lava crab and popcorn fish 'n' chips, there's always something unusual but still appealing.
Ordering your food from an iPad menu, not a waiter, provides another twist (staff are on hand just in case you need help). Order at the touch of the screen and re-order as you go. Kids particularly love the interactivity. Each dish is represented by a quirky cartoon video, tempting them into food sensations they wouldn't otherwise dare to try.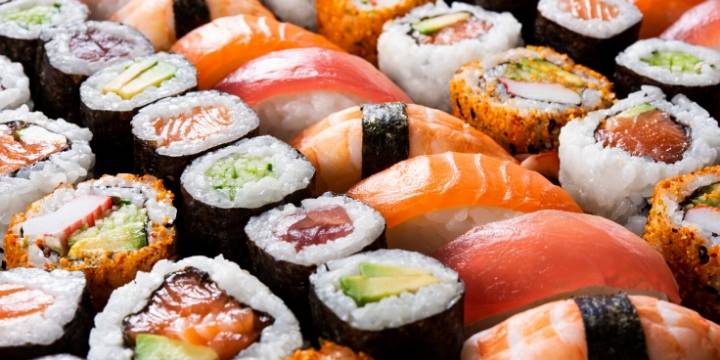 Crystal Cruises – Nobu
What could be finer than fresh sushi at sea? Tantalise your taste buds aboard Crystal Cruises with top Japanese cuisine from globally-acclaimed chef, Nobuyuki Matsuhisa. Training from Nobu is extensive. In four months, his chefs learn precision in weight and presentation that few other restaurants ever aspire to. The results are evident in the excellence on your plate.
At Silk Road and The Sushi Bar, Nobu-trained chefs bring you sushi and other classic Japanese dishes. Dishes are often served with innovative European and Peruvian influences. Savour yellowtail sashimi with jalapeno at The Sushi Bar and wagyu beef rib-eye steak with wasabi sauce – all delicious!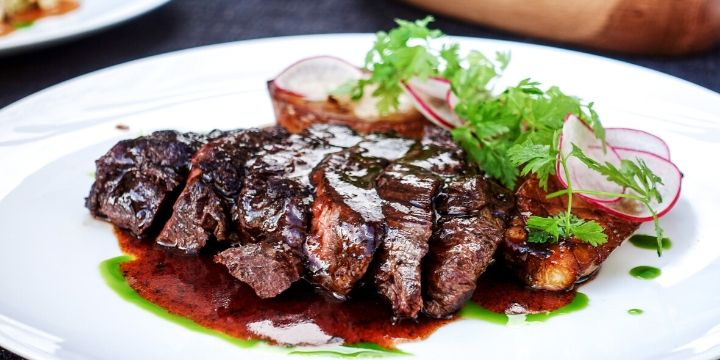 Regent Cruises – Prime 7
Prime 7 excels at juicy, tender beef while fish eaters are equally impressed by its crab, lobster, shrimp and tuna specialities. But Prime 7 prides itself most on its 28 days dry-aged beef. Expect succulent steaks, including the mega 32oz porterhouse and the 12oz New York strip, along with the signature surf-and-turf combining 6oz of filet mignon with either Alaskan king crab claws or lobster tails.
Get into the mood by sinking into one of the leather-winged chairs as you embark on sumptuous dinnertime starters – perhaps some foie gras, jumbo Maryland lump crab cakes or tuna tartare. 
Seabourn Cruises – Caviar in the Surf
Caviar, lobster and champagne are three luxuries that no Seabourn passenger should go without. Luckily the cruise's signature event, Caviar in the Surf, combines all three.
Go ashore via the ship's tenders to a soft, sandy beach and relax, taking in the stunning views. But your heavenly experience doesn't end here: immaculately dressed staff stand at the shore, waist-deep in the water, serving you with champagne and caviar. A lavish beach barbecue ensues. There are no plastic cups and plates here – only fine china for the delicious shrimp kebabs. As well as steak and lobster you'll devour until you can eat no more.
If you still need convincing, this video by Seabourn should put you in the mood.