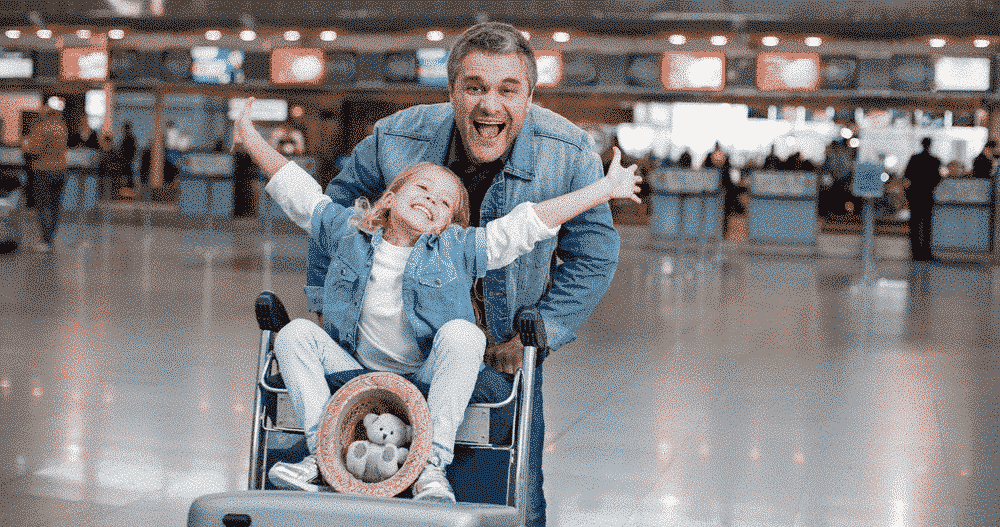 COVID-19 Travel Regulations
If you're planning a holiday this year, it's important to keep up-to-date with the latest travel advice from The Foreign, Commonwealth & Development Office (FCDO).
Travel regulations continue to change to adapt to the constantly evolving COVID-19 pandemic. So, here are some resources to help answer any questions you may have;
What are COVID-19 Fit to Travel certificates and are they necessary?
Several airlines require passengers to produce evidence of a recent negative COVID-19 test prior to flying. COVID-19 fit to travel certificates are proof that you have tested negative for Covid-19, it is not related to your risk of flying due to your pre-existing medical conditions. You can get a free NHS test for coronavirus if you're showing symptoms of coronavirus. However, COVID-19 tests for the purpose of international travel are not available on the NHS and must be done privately.
What are NON-COVID-19 Fit to Fly certificates and when are they necessary?
Standard fit to fly certificates are proof that a GP has deemed it safe for you to fly, they have assessed any pre-existing medical conditions that you have and believe that your pre-existing medical conditions will not be adversely affected by flying.
Airlines may require a Non-COVID-19 fit to fly certificates if you:
were recently discharged from hospital
are in recovery from an operation
are more than 28 weeks pregnant
are travelling for medical reasons
Certificates may be necessary for travellers with a wide range of conditions – from broken bones to infectious diseases – so you may want to consult the airline as far in advance as possible.
Pregnant women will need a certificate to travel with most airlines after the 28th week of pregnancy. Either your GP or midwife will need to confirm that:
you are healthy
your pregnancy is normal
the expected date of delivery
Some airlines may also require you and/or your GP to complete a more in-depth form about your condition. British Airways is one of those airlines and often seeks clarification on whether you travel with medical devices or need additional oxygen. So be sure to start this process far in advance of departure for peace of mind.
How much does it cost to get a COVID-19 Fit to Travel certificate?
The cost of COVID-19 fit to travel certificates vary. Private GP services such as DocTap charges £129 per person for Covid-19 PCR test and fitness to fly assessment from a doctor. Heathrow aims to trial testing for passengers arriving and will charge £150 to take a 90-second test.
How much does it cost to get a Standard Fit to Fly certificate?
The cost of a Fit to Fly certificate is determined by your GP surgery and can differ significantly depending on your region.
These fees may be available on your surgery's website but typically range from around £20-40. The British Medical Association (BMA) publishes a list of suggested fees which doctors can use to price their services.
How long is your COVID-19 Fit to Travel Certificate valid for?
Your COVID-19 Fit to Travel certificate is only valid for a short time, your airline and destination will have their own requirements. It's therefore important to check the requirements and take your test within the required time frame. For example, if you're required to have a certificate dated within three days of your flight, you'l need to have sent your sample four working days before you fly. For more information, click here.
How long is your Non-COVID-19 Fit to Fly certificate valid for?
Your certificate needs to indicate that you are Fit to Fly at the time of your trip. So a letter from six months ago may not be suitable…
If you suffer from a long-term complaint then this certificate will probably need to be updated each time you travel. As your condition may have changed, the airline could refuse to allow you to board.
Hopefully, we've cleared up any questions that you might have!

The information in this blog post is not intended to replace professional medical advice. It is a general overview of a broad medical care topic. Blog posts are not tailored to one person's specific medical requirements, diagnosis or treatment. If you do notice symptoms or you require medical advice, you should always consult your doctor or healthcare provider to obtain professional medical help. Read through our disclaimer for more information.