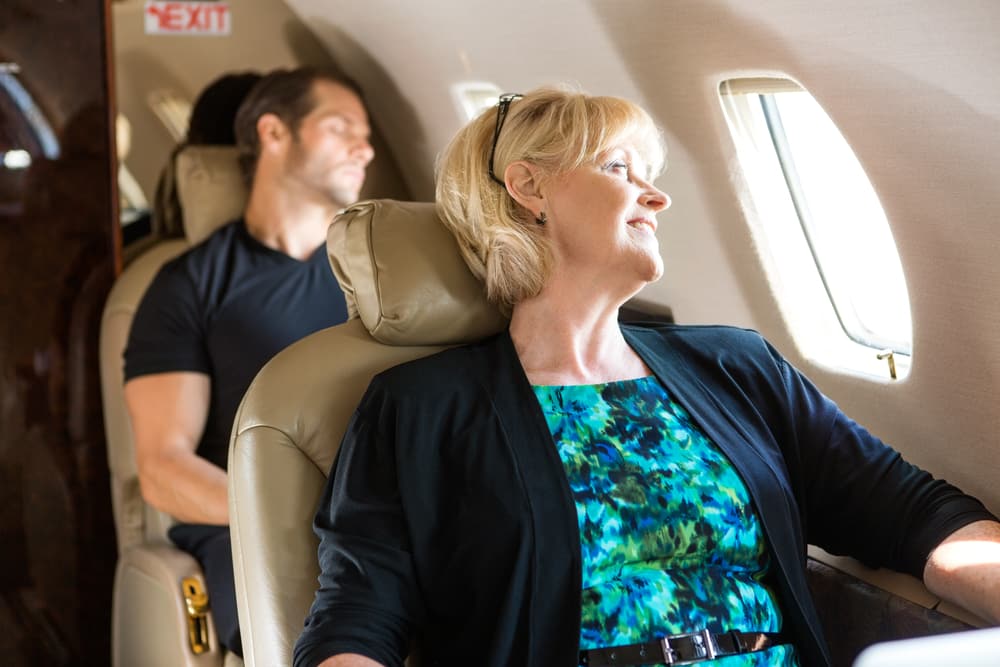 COVID-19 Travel Regulations for DVT
According to Thrombosis UK, having blood clots, such as deep vein thrombosis (DVT) or pulmonary embolism (PE), is not associated with an increased risk of acquiring COVID-19. However, it is still important for those who are living with DVT to follow the latest advice on Travelling and staying safe. This guide aims to provide you with information about when you can fly after DVT. It will also provide you with resources to help answer any COVID-19 travel related questions you may have.
Although anticoagulants themselves don't place patients at risk for COVID-19, it is important to check whether or not any underlying disorders place you at a greater risk. Check if your underlying disorders categorise you as 'clinically vunerable' and follow information as advised.
If you are still planning to travel this year, it's important to keep up-to-date with the latest travel advice from The Foreign, Commonwealth & Development Office (FCDO).
Travel regulations continue to change to adapt to the constantly evolving COVID-19 pandemic. So, here are some useful guides to help you travel with confidence:
Can you fly after DVT?
Up to one in every 1000 people are affected by Deep Vein Thrombosis in the UK each year and, of those, many fly without any issue. There are ways in which you can make travelling with DVT much more comfortable, such as extra leg space, compression socks, drinking plenty of water, and minor exercise when possible.

Should you speak to a Doctor about flying after DVT?
According to the NHS, even if you've had DVT recently and are on medication for it, 'your risk of developing DVT is low and there is no reason why you can't travel, including long haul.' However, they do recommend that you speak to your consultant and get the all clear before booking your flights.
The definitive answer of whether you can fly after DVT varies from person-to-person. Depending on how many clots you had; how bad they were; and the reasons why DVT developed. Your doctor may recommend that you don't fly until after you've seen a specialist.
Some doctors will recommend that you take blood thinning medication such as warfarin before flying. These drugs will reduce your blood's ability to clot and prevent existing clots from getting bigger.
Tips for when you can fly after having DVT
If your doctor does give you the all clear to fly, here are some extra precautions you can take:
Wear Compression Stockings
It is one of the first things your doctor will recommend when flying with DVT and will help to improve blood flow in the legs. Compression stockings can be bought at the airport – some airlines even hand them out for free.
Buy seats with more leg room
If you have a history of DVT, you're more likely to get it again if your legs are cramped during a long-haul journey. If it is not possible to buy a seat with more leg room, request an aisle seat. These typically have more leg room and will still allow you to stretch your legs out more.
Comfortable clothes
When travelling, try to wear loose-fitting; comfortable clothes.Tight clothes can sometimes restrict circulation of the blood.
Drink plenty of water
Not keeping hydrated could lead to your blood volume increasing, which leads to thickening and increases the chances of worsening your DVT. It's also important to avoid excessive alcohol consumption whilst travelling. As you may be aware, this can also lead to dehydration!
Exercise in your seat
This doesn't mean that you have to start rattling about in your chair. Simply moving your legs and flexing your feet can improve blood flow throughout the lower half of your body, lowering the risk of making your DVT worse. Also, try not to cross your legs while you're sitting.
Take regular walking breaks
When you fly after DVT, it's important that you take regular breaks from sitting with your legs bent for a sustained period of time. Where possible, try to avoid storing baggage on the floor where your feet are. Doing so can often lead to a restriction in your movements.
When you can fly after DVT – make sure you have the COVID-19 travel essentials
Make sure you have the COVID-19 travel essentials
To ensure you're 'airport ready' it is recommended that you take with you the following essential items.
A face covering
Following the outbreak of the COVID-19 pandemic, you are now expected to wear a face mask in public spaces. Click here for more information on face coverings.
Antibacterial gel
Washing your hands is one of the simplest ways you can protect yourself and others from Coronavirus (COVID-19). Click here for more information on hand washing.
However, when flying it may not always be possible to wash your hands as frequently. Antibacterial gel works in a similar way to soap, inactivating the virus by breaking down the lipid layer.
You'll need an antibacterial gel that's at least 60% alcohol concentration. Click here for more information on hand cleansers.
How to Travel with Confidence During the Pandemic
Find the answers to the most common questions that AllClear policyholders have asked about their travel insurance cover
COVID-19 Safety Issues Dominate the Travel Choices of British Holidaymakers
Travel Insurance with enhanced Coronavirus cover
Article sources:
The information in this blog post is not intended to replace professional medical advice. It is a general overview of a broad medical care topic. Blog posts are not tailored to one person's specific medical requirements, diagnosis or treatment. If you do notice symptoms or you require medical advice, you should always consult your doctor or healthcare provider to obtain professional medical help. Read through our disclaimer for more information.