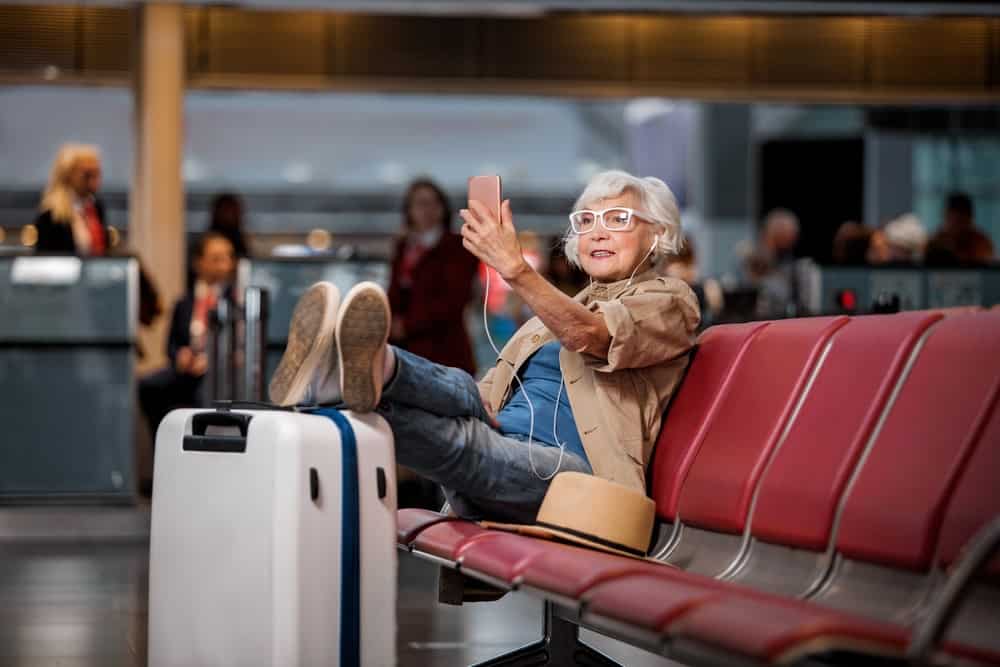 A stroke can impact many aspects of your life, including when you are able to holiday abroad again – especially by plane.
That's why we've put together a step-by-step guide, so you can travel safely, find the right medical travel insurance, and importantly, holiday with confidence!
How Do I Know It's Safe to Fly?
There is no hard and fast rule for when it safe to fly after having a stroke.
The NHS and the Stroke Association advise that if you have had a stroke you should not fly for two weeks.
In more severe cases, patients may have to avoid flying for three months.
In the case of a 'mini-stroke' or Transient Ischaemic Attack (TIA), you may be able to fly after 10 days as long as you have made a full recovery.
Whether it's a stroke or a TIA, you should think about consulting your doctor before booking any flights. They will be able to confirm when you're fit to travel.
What Pre-Flight Steps Should I Take?
When you have been given the go-ahead for flying, you will still want to minimise the risk of any unexpected issues!
Here's 3 steps to take before you fly…
Talk to your airline
Following the conversation with your doctor, next up is the airline.
It's important to notify the airline if you have special requirements. If your stroke has left you with reduced mobility, eyesight or speech, you may require assistance at the airport and on the plane. Tell your airline in advance and they'll be able to arrange equipment like a wheelchair,  and be more understanding during any communication.
You may also be asked by the airline to complete a Medical Information Form (MEDIF) before you fly.
Get medical travel insurance
The Association of British Insurers (ABI) recently revealed that a UK holidaymaker needs emergency medical treatment abroad every 3 minutes!
Yet when you've had a stroke, standard cover – like those that come packaged with bank accounts – often exclude cover for pre-existing medical conditions.
Medical costs for a stroke can be particularly expensive, for example, £200,000 was paid to treat a traveller on a cruise in China, who suffered a brain haemorrhage and needed an air ambulance. You can ensure you get the medical treatment you need without having to worry about the cost by choosing specialist medical travel insurance.
And don't think the European Health Insurance Card (EHIC) will work as an alternative.  As the Stroke Association points out, the EHIC does not cover private healthcare or additional costs, such as medical repatriation to the UK, so if you are recovering from a stroke it is vital to have the right insurance as well as the EHIC.
Remember your medication
Be sure you have enough of your prescribed medicines before you head on holiday. Plus, make sure your medicines are in your hand luggage – not your hold baggage!
What Are the Risks Once I'm in the Air?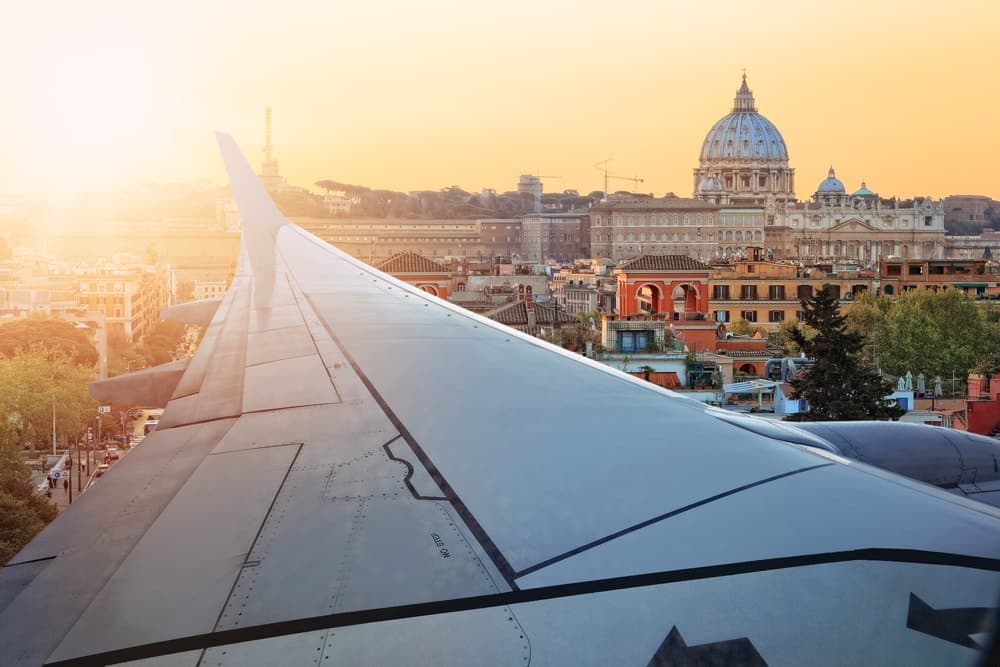 The main risk of flying after a stroke is developing  blood clots – particularly Deep Vein Thrombosis (DVT).
This can cause a Pulmonary Embolism (PE), which is when a clot breaks free and travels to the lungs.
Blood clots can occur when the blood flow is slowed or stopped, which is why sitting still for long periods of time during your flight increases your risk.
How do I minimise DVT risk when flying?
When you get the all-clear to fly, consider these steps to minimise your risk of  having blood clots…
Flight socks: Also known as 'Compression stockings', reduce the risk of DVT by gently applying pressure to the leg and therefore increasing blood flow.
Have you got the right seat? Reserve an aisle seat or pay extra for one with more leg room. That will allow you to stretch your legs during the flight and help reduce your risk of having a DVT.
Posture: Assuming you have booked a seat with extra space, sit up straight and stretch your legs out. Do not cross them.
Are you wearing the right clothes? Tight-fitting clothes and shoes are not advised.Wear loose-fitting items to ensure blood flow is not restricted.
Exercise: Walk around regularly; at least once and hour or stand for a few minutes. Do stretching exercises, even while seated. Flex your calf muscles, stretch thigh muscles and curl and stretch your toes.
Fluids: Drink lots of water and avoid alcohol, as the latter can dehydrate and cause your blood to thicken.
Having Confidence in Flying High After a Stroke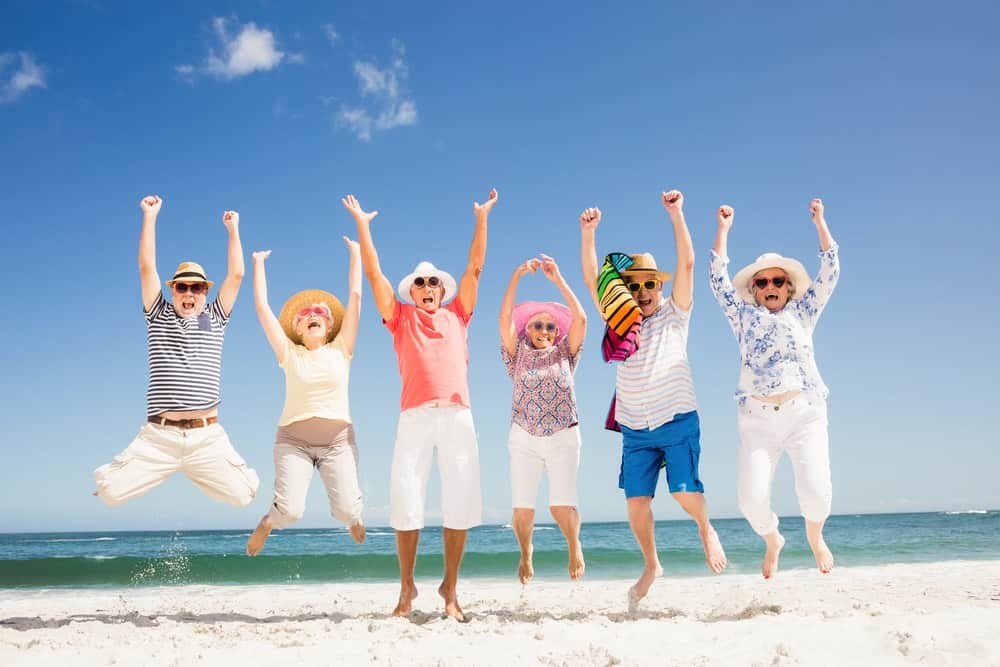 Celebrity example: Sharon Stone
Sharon Stone was one of Hollywood's biggest stars in the 80s and 90s and flies all over the world for work and to support her many causes.
But in 2001 she suffered a severe stroke, recalling: "I had the kind of stroke where one minute you're standing behind the couch and the next minute you're flipped over on the coffee table and everything is everywhere."
Now aged 61 and fit and well again 18 years after her stroke, she is living proof that it can be safe to fly after a stroke. She is busy making films and TV series all over the world. She has even been on social media thanking the airline she uses frequently for their service.
Celebrity example: Chris Tarrant
TV presenter and DJ Chris Tarrant loves nothing better than flying to Russia for a salmon fishing holiday – but a few years ago he suffered a stroke that doctors warned would leave him unable to walk.
Tarrant, who presented ITVs Who Wants to Be A Millionaire admits that his hectic lifestyle, lack of exercise and 'too much whisky' were major contributory factors. He is now fit and well, has transformed his lifestyle and is an ambassador for The Stroke Association.
His advice is that adjustments have to be made, but life is still there to be enjoyed: "My doctors are still amazed at how well I've recovered and I go for a check-up once every six months. To prevent unwanted blood clots, I take new oral anticoagulants (NOACS) for the rest of my life. But it doesn't bother me. I get up every day and take my pills and I just get on with my life.
"I don't want to be some nerd living at home eating a lettuce leaf, I travel all the time and it's very difficult to say no to really nice food – so if I want steak and chips then I will have it."
---
Article sources:
The information in this blog post is not intended to replace professional medical advice. It is a general overview of a broad medical care topic. Blog posts are not tailored to one person's specific medical requirements, diagnosis or treatment. If you do notice symptoms or you require medical advice, you should always consult your doctor or healthcare provider to obtain professional medical help. Read through our disclaimer for more information.