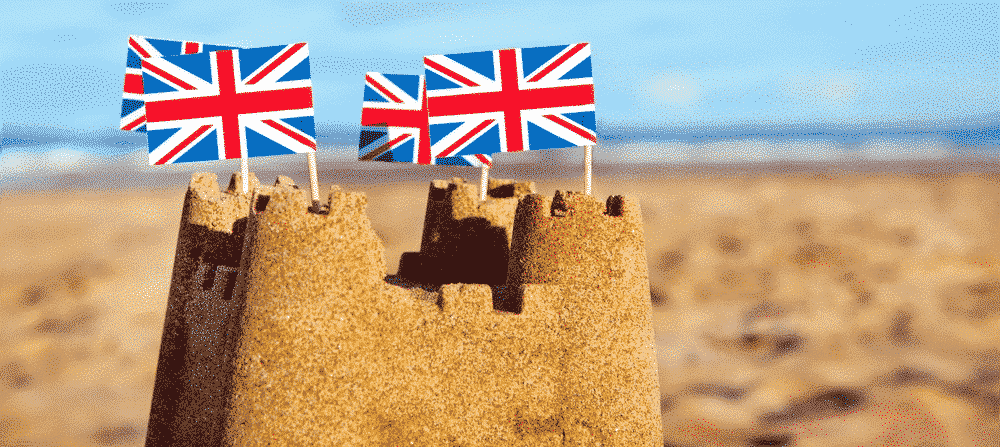 Stepping away from the discussions, debates and the latest political moves at Westminster, most of us are concerned about how Brexit could affect everyday life, including our booked holidays and future travel in Europe.
Will you be covered for Brexit related disruption? Will you be able to drive abroad? Will you need a visa? What about the EHIC? Will Brexit result in more expensive holidays to Europe? And as such, when is the best time to save money on booking these trips?
These are just some of the key questions we explore in this guide to holidays and Brexit!
Your Current Travel Insurance and Your Planned Holidays
Please note, this section only applies if you are an AllClear branded policyholder.
Will your travel insurance cover you for Brexit related problems?
For customers who already have a policy, or who buy before the consequences of Brexit are clear, their policy will cover them for any claims for travel delay or cancellation of flights in line with their policy terms and conditions. Once the situation has been clarified, this will be updated.
As the nature of the deal remains unknown, we can't be sure whether the airline flight delay compensation scheme will be valid after Brexit. The government has advised that the new rules will match EU standards but wording of this has yet to be produced.
What do you need to do if Brexit causes you delays?
Tour operators and airlines are likely to provide guidance if disruption is expected. Make sure you follow their advice and ensure you allow plenty of time to check in and to clear customs. If you find yourself delayed, or having to abandon your trip, through no fault of your own, you may be covered if you have taken out the optional extra of Trip Disruption cover. Make sure you keep any receipts from your delay and any documentation you get from airline or authorities. Plus, if you can, take photos of any queues or flight boards showing delays.
What if you decide not to travel?
If you need to cancel your trip before your departure date, make sure it's for one of the reasons outlined in the cancellation section of cover. Our policies don't cover cancellations because you decide not to travel. If your airline or tour operator cancel your trip, try to claim any money back directly from them or from your credit card, as we'll only consider eligible costs that you can't get back from elsewhere.
Will the terms and conditions of your current policy change when we leave the European Union?
If you already have an AllClear branded policy, we won't change the terms and conditions during its lifetime. However, we may need to change the T&Cs of our policies after Brexit. We'll make sure any changes we make are clear.
Should you take out specific travel insurance to cover Brexit?
As far as we're aware there's no travel insurance policy that will cover Brexit. If you already have a policy, you will be able to claim for travel delay or cancellation of flights in line with your policy terms and conditions.
The underwriter behind the insurance policy is Spanish, will this have any effect on the policy post Brexit if there is no deal?
Just in case there is a no deal Brexit MAPFRE ASISTENCIA has applied for, and has been granted, temporary permissions to continue to operate within the UK. This will ensure that the insurer can continue to underwrite insurance in the UK whilst the process for direct authorisation is undertaken. This means there will be no disruption to cover.
However, until full details of the Brexit deal are actually announced, it is not possible for all insurance providers to confirm exactly what cover they can provide at this time.
Buying Travel Insurance Post Brexit
Ultimately, with Brexit negotiations ongoing and significant uncertainty in 2019, it is more important than ever to buy a travel insurance policy to protect you with things like cancellation cover.
What do you need to look for if you are buying travel insurance post Brexit?
Dr Farah Jameel of the British Medical Association says, "check that your insurance has the necessary health coverage to ensure you can get any treatment you might need" and to "take a health condition identification or letter with you when you travel. This should say what medication you are taking."
In general, check that the policy:
Covers your medical conditions
Gives you appropriate cover limits
Covers your destination
Covers you for the duration of your trip
Covers all the activities you want to do
Will the cost of travel insurance rise as a result of Brexit?
It's possible but we don't know yet.  An example of one of those factors is the possible loss of EHIC. At the moment some customers are being treated for free in Europe with EHIC, but without it, that cost will be passed on to travel insurers which could force travel insurance premiums up as insurers will be required to pay out to customers more frequently and in greater amounts.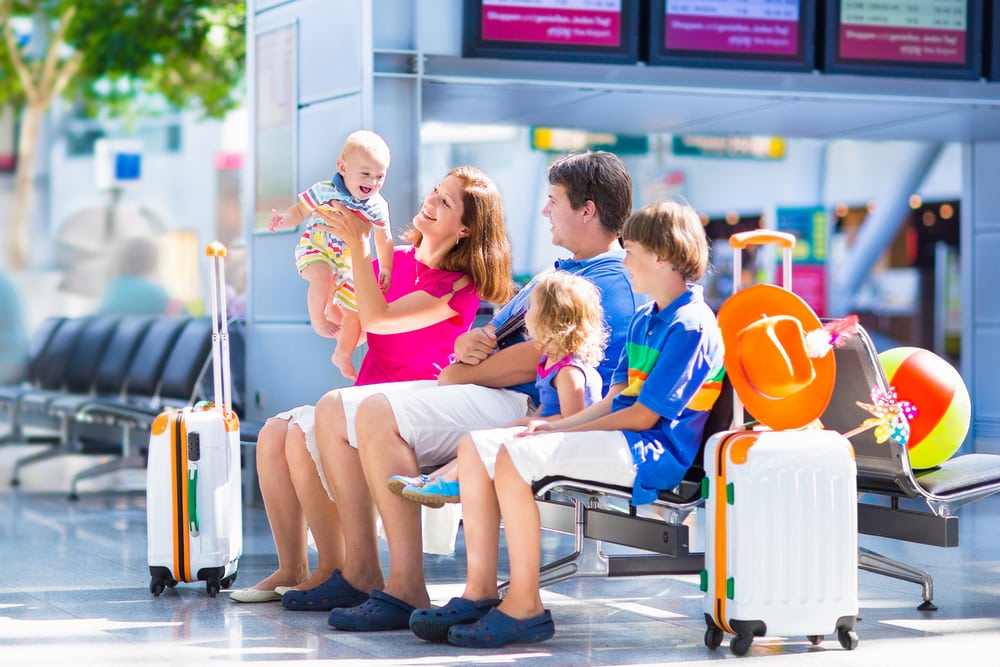 What Happens to Your European Health Insurance Cards After Brexit?
European Health Insurance Cards (EHIC) are one of the biggest benefits for UK travellers heading overseas. The EHIC means that you are entitled to the same treatment at state-run hospitals and GPs that locals are in EEA countries and Switzerland. Clearly, this can be very useful if you need emergency medical care when you're on holiday.
Brexit means that the UK will need to renegotiate the partnership with other European nations to offer healthcare when citizens are abroad.
If we leave with a deal, then EHICs should still work until at least the end of December 2020. If the EHIC is no longer available, because of a no-deal Brexit, we're delighted to say that AllClear's underwriter will be looking to continue to offer cover for those risks that fall within the policy terms and conditions. 
It's important to note that some insurers may insist you use your EHIC card for emergency medical treatment, and if it isn't available, you could be left with a hefty medical bill so check your policy wording when buying insurance.
Your Passport Validity
Currently you can travel to any EU country as long as you have a UK passport that is still valid on the day you return. Yet if the EU leaves the UK without a deal,then most EU countries, including Spain, Italy, France and Germany, will require you to have at least 6 months left on your passportas many other non-EU countries do. If we leave with a deal, then the current EU passport rules will likely remain until 2020. It can take up to 3 weeks to renew your passport so plan ahead.
Will You Need a Visa to Travel to Europe?
Visa requirement may be subject to change as the free movement of UK nationals within Europe is yet to be finalised.  Again, this is something that we cannot be sure ofuntil negotiations have been settled. The EU has agreed in principle that British travellers will continue to enjoy visa-free travel as long holidaymakers from the EU are given the same rights when visiting the UK.
It seems rather unlikely UK citizens would be required to apply for full visas, but it may not be quite as quick and simple as the process currently is, with the possibility that the process for American and Australian citizens would be adopted.  This involves registering details and travel intentions online. Recent statements reported in the Guardian made in Brussels have suggested that UK nationals will need to wait in the 'other countries' passport queue, get passports stamped and possibly answer questions about their visit, all of which would mean British holidaymakers may have to spend a little extra time at border control.
Is There Any Chance You Won't Be Able to Travel at All?
Even if we leave the EU without a deal, the EU has already declared it will keep the skies and the airports open for 12 months after Brexit, as part of its contingency plan and continue to recognise aviation safety certificates for the time being as well.
Will Brexit Affect Charges If You Use You Mobile Phone Oversees?
If the UK leaves without a deal the cover mobile charges, European companies will be legally allowed to make their own prices for UK mobiles being used in other countries. Most of the major mobile providers – EE, O2, Three, Tesco and Vodafone – have said they'll keep their European mobile prices the same but it'll be worth checking with your provider after the exit date.
Will You Be Able to Drive in Europe After Brexit?
A no deal, or a deal that doesn't cover them will mean that British driving licenses will no longer be recognised in the EU and you'll need an International Driving Permit to drive in Europe. These cost £5.50 and can be bought over the counter from many Post Offices – you can find your nearest branch here. There are four different sorts of IDP that each cover different countries – you can check which IDP is right for you on the gov.uk website. You may need to buy multiple IDPs if you plan to drive in multiple destinations.
You may also need to get a car insurance 'green card' from your insurer to prove that you have a valid policy – these can take up to a month to arrive and some companies will charge you. If you're planning to rent a hire car within Europe, you will not need a green card.
How Brexit Impacts the Best Time to Book a Trip
The performance of the pound against the dollar and euro can influence when we might want to book a trip and since the Brexit vote, the pound has steadily declined in performance.
If you have travelled to Europe recently, you may have also noticed that your money is not going quite as far as it did before.  This is due to a weakened pound which means that exchange rates are less favourable now, with the gap between the pound and the euro closing.  This may make some package holidays a little more expensive as well as travellers finding that they may be spending a little more money whilst they are abroad.
If you're worried that the pound might fall further between when you booking and when you go on holiday, you can lock in your exchange rate with a currency card like FairFX Money Card to help your spending money go a little further. Should we agree a deal with the European Union, it has been estimated that the value of the pound will increase. Eitherway, British holidaymakers aren't about to stop booking holidays altogether! A survey by the Association of Travel Agents (ABTA) reveals that 61 per cent of British holidaymakers plan to visit Europe in 2019 – only 2% less than 2018.
---
If you've got further questions, we found these sites helpful: