Glastonbury is over for another year, so we thought now was the perfect time to pay tribute to it.
Glastonbury is one of the world's greatest music festival attracting 180,000 people each year and one in five are likely to be aged 45 and over according to age advocate website Rejuvege.
And that's no surprise.
Research by travel company TUI UK has found that over 50s enjoy gigs as much as anyone – a fifth attend one every few months, and the same number again will watch their favourite music artists at least 4 times a year.
A writer from the music magazine NME ran into Rose, a 61-year-old 'Silver Glastonian' at Glastonbury – she was one of a pair of self-proclaimed "grannies doing Glasto!". She tells him:
"You name it, we've done it… It's like a magical walk, you go from one area into another area, see weird and wonderful people and things. We're partying all night: they can't keep up with us!"
Glamping, exploring and soaking up the atmosphere, checking out the craft stalls and of course watching some of the best music acts around…. the mature rocker does it all.
Aside from the carnival atmosphere, one of the real draws is the incredible rise in the number of mature rock stars in festival line-ups.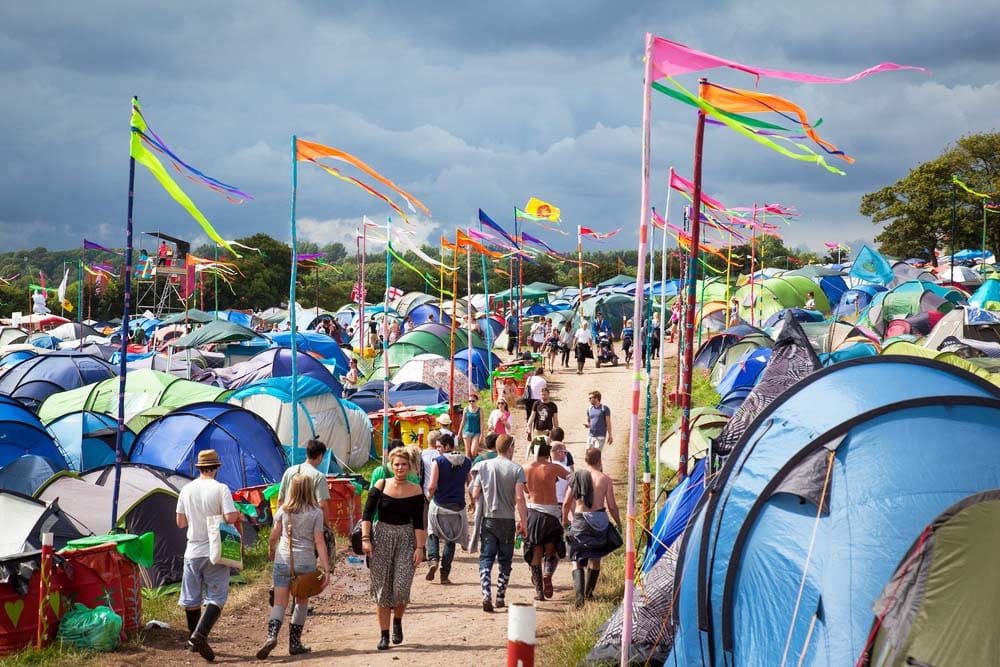 2019: the year of the real rock star
The legends of rock are ruling the scene. There's no doubt about it. The greats have graced the stages at Glastonbury, Hyde Park, Leeds and more for years – but 2019 is a full-blown classic rock 'n' roll-fest.
In the stadiums and festival fields of the UK, you can barely move for mature rock stars strutting their stuff on-stage.
In 1986, The Cure debuted at Glastonbury with a set widely regarded as one of the best ever. They played 3 encores as the crowd lapped up hits including one of their best-known songs 'Boys Don't Cry'. After another appearance in '90 before headlining in '95, the band took a 24-year break, before returning as one of this year's main acts after recently being inducted into the Rock and Roll Hall of Fame.
Their return to the Pyramid stage this year was so inspiring that website searches for Schecter Guitars – the brand of guitar used by members Robert Smith and Simon Gallup – rose by 55% after the band took to the stage.
The Cure won't be the only artists hitting the high note in 2019.
Hundreds of thousands of fans have been flocking to catch Rod Stewart, Elton John, Debbie Harry, Billy Joel, The Who, the Eagles and Stevie Knicks with Fleetwood Mac.
Speaking of Fleetwood Mac, each (70-plus-year-old) member made roughly $14 million on their 2018 tour and, according to Pollstar, 10 of the world's biggest 30 live music acts rocketed to fame decades before social media was a thing.
In Hyde Park next month, Bob Dylan and Neil Young will perform for over 60,000 people and next year, Elton John and U2 will no doubt fill stadiums wherever they play.
The Rolling Stones have just set off on a big stadium tour after taking a short break to allow Sir Mick Jagger's to have heart surgery. He's 75, and is still, unquestionably, one of the world's best live performers.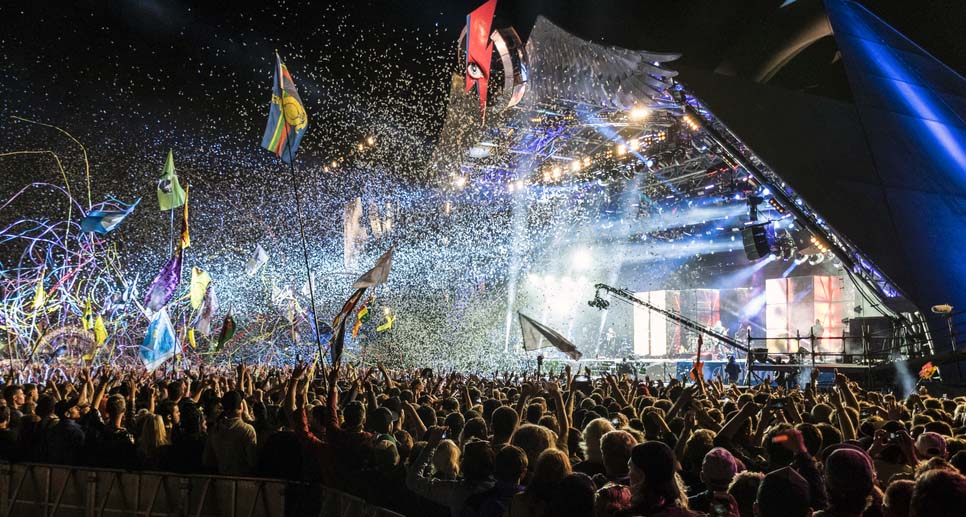 Where to catch a star
Aside from their own tours, there are plenty of festivals lined up where you can catch a true rock legend.

Hyde Park, London
Barclaycard presents British Summer Time Hyde Park brings the world's best musical icons to London each summer for a series of shows in the royal park.
Date: July 5-14
Price: Ticket prices vary depending on the act
Accommodation: No
Highlight act: Texas
Website: https://www.bst-hydepark.com/events
Latitude Festival, Henham Park, Suffolk
The annual Latitude Festival is one of the summer's big hitters with top bands, comedians taking to one of 4 stages.
Date: July 18-21
Price: Tickets from £197.50
Accommodation: Standard and luxury camping available.
Highlight acts:  Stereophonics, Primal Scream
Website: https://www.latitudefestival.com/
Kendall Calling, Lowther Deer Park, Lake District
This festival was born when a group of music lovers felt the fields of the lake district could be put to better use, so in 2006 they created an event that would grow into one of the UK's biggest and best.
Date: July 25-28
Price: Adult weekend tickets start at £148
Accommodation: Camping and boutique stays in the Deer Lodge
Highlight act:  Manic Street Preachers, Tom Jones
Website: https://www.kendalcalling.co.uk/
Bestival was the first UK festival to truly welcome every generation, from grandparents to toddlers, and provides a great range of entertainments, from the world's biggest bouncy castle to an interactive science tent.
Date: July 30-August 2
Price: Adult weekend ticket £195 (+ £11 parking)/concessions and children's tickets also available
Accommodation: Camping available, including comfy, boutique onsite accommodation.
Highlight act:  The Human League
Website: https://www.campbestival.net/
Rewind, throughout the UK
Rewind celebrates the 80s, with 3 festivals – Rewind Scotland, Rewind South and Rewind North – headlined by a bunch of great acts.
Date: August 2-19
Price: Adult weekend camping tickets £140
Accommodation: Camping available
Highlight act:  Thin Lizzy, Cutting Crew, UB40, Midge Ure, The Wailers, The Undertones
Website: https://rewindfestival.com/
---
Have you got top festival tips to share, or have you seen one of the greats perform? Let us know in the comments below.