Experiencing the local cuisine from our favourite destination is, for many of us, a true holiday highlight. However, sadly in 2020, a lot of our travel plans have been disrupted. So, to ensure that nobody misses out – we've gathered some outstanding recipes enabling you to make national dishes from around the world in the comfort of your own home.
And for those of you that can travel, we hope this guide serves as foodspiration for your next trip.
Italy
Commonly known around the world as spaghetti bolognese, in its authentic form 'Ragu alla Bolognese' is recognised as the national dish of Italy. Its origin can be traced back to Imola, a town near the city of Bologna, where a recipe was first recorded in the 18th century.
Though there are many variations of the dish, it comprises a hearty rich Italian tomato sauce, ground beef, sauteed with finely chopped onions, served with pasta.
To create a rich yet lighter version of the classic 'Ragu alla bolognese', click here.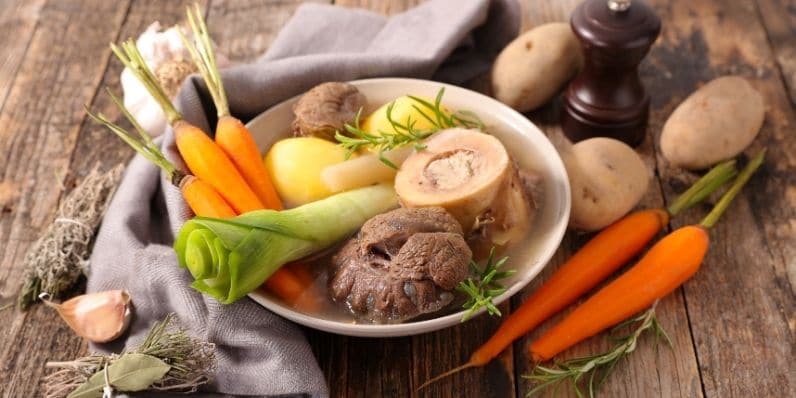 France
The national dish of France, pot-au-feu, is a simple yet hearty stew, flavoured with herbs and thickened with marrowbone and root vegetables. It can be traced back to King Henry IV of France who ruled between 1553 and 1610, who firmly believed that everyone should enjoy meat in their pot at least once a week.
To create this simple yet widely celebrated dish, click here.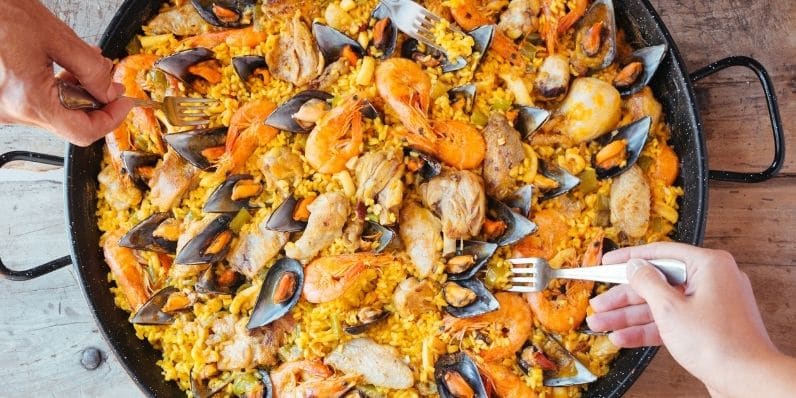 Spain
Paella is widely celebrated as Spain's national dish. Traditionally it consists of round grain rice, bajoqueta and tavella (varieties of green beans), rabbit, chicken, sometimes duck, garrofó. However, many variations have become popular over the years.
This emblematic dish originates from the region of Valencia. Believed to be a hybrid of Roman and Arabian cuisine, it's exotic flavours are now enjoyed around the world.
To create a popular seafood paella, click here.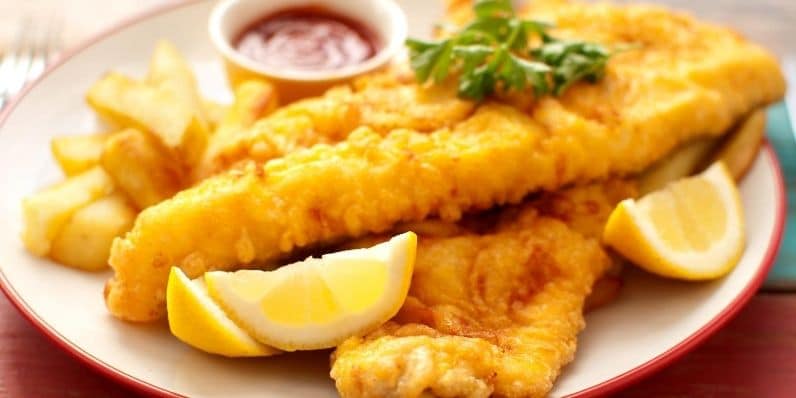 UK
The UK is rich in cultural diversity, therefore there are arguably many dishes recognised as national dishes. However, one dish for which the UK is traditionally known for around the world is Fish and Chips. The first fish and chip shop in the North of England is thought to have opened in Mossely, near Oldham, Lancashire, around 1863.
For a recipe to create this classic dish at home, click here.

Greece
This may or may not surprise you – there is more than one national dish of Greece. As Greece is a country comprising multiple islands, regional traditions and terrains, there is not one but a total of six dishes that are considered to be a national dish.
As we can't tell you about all of them, we have decided to include a recipe for moussaka. Moussaka is an eggplant and potato-based dish, often including ground meat.
We hope these dishes have given you a taste of what you love and provided food for thought when it comes to travel…