Oliver Pope has come of age. 
The England cricket team put together a fine performance in the third test against South Africa, achieving a historic win at Port Elizabeth. The huge margin of their win – an innings and 53 runs – sees the side return to world-beating form for the first time in a few years.
More impressively for many commentators, however, was the performance of AllClear partner Oliver Pope, who announced himself on the world stage with an incredible maiden Test century – scoring 135 not out.
Match Overview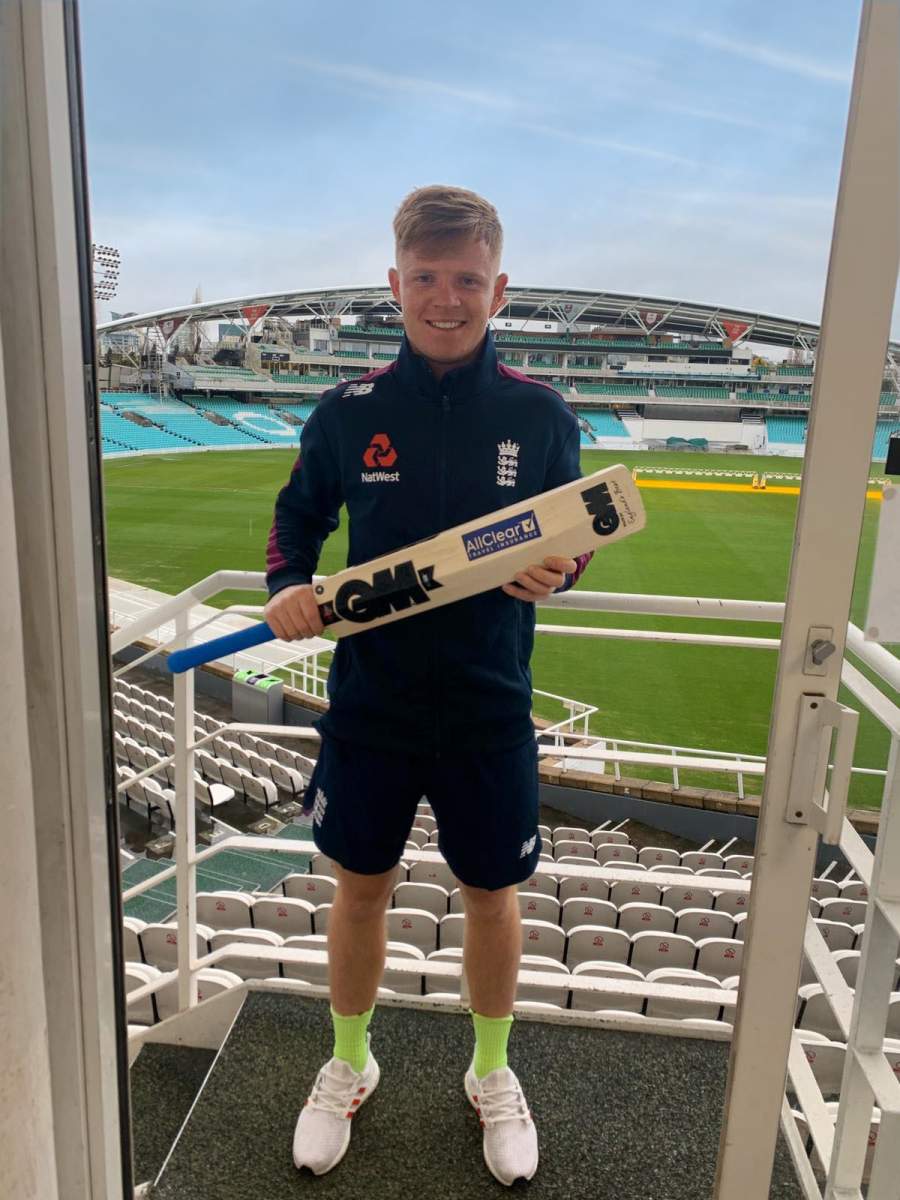 England won the toss, chose to bat and got away to a steady start as Crawley, Sibley, Denly and Root made decent contributions. But it wasn't until England's hero Ben Stokes and future-star Pope got together at the fall of the fourth wicket that England started to take charge of the game.
The pair shared 203 for England's fifth wicket as they dominated the South Africa attack. It wasn't all plain sailing for Pope – who must have thought his chance at a maiden century was gone when he was given out lbw to Dane Paterson on 75.  After he chatted with Stokes, Pope reviewed the decision and was saved when Hawk-Eye showed the ball missing the stumps.
With Stokes and Pope both scoring centuries, the scene was set for another youngster, Dom Bess. He took his first five-four in Test cricket in South Africa's first innings as they stumbled to 209, allowing captain Joe Root to enforce the follow-on.
Out came South Africa for their second innings with a mountain to climb. That challenge became insurmountable when captain Root took four quick wickets of his own with his part-time off-spin. Paceman Mark Wood also took three as South Africa fell to an innings defeat.
A Great Innings in Quotes
Many leading cricket commentators and former players hailed Pope's exceptional innings as the first of many to come, predicting an extraordinary career:
"Every now and then you see a young player come into international cricket and you know that they are on a different level.
"In scoring 135 not out on the second day of the third Test against South Africa, his maiden century, Pope showed that he has everything it takes to have an outstanding career.
"There are no signs of tension, nerves or pressure. Sometimes, you see players that are new to the side desperately fighting to prove they are worthy of their place. Not for players like Pope, who seamlessly move up to the highest level and look like they belong.
"He is not a big hitter and instead is more of a touch player. He makes things looks so easy and he is an incredibly exciting prospect for this England team."
"His record in first-class cricket is phenomenal, but no matter how well you do at that level, you're always wanting to put in the big performance and score that hundred to know you can play at this level.
"What we've seen from Ollie in his short career so far is that he definitely can do it in Test cricket and that makes it an exciting time for him and for the team."
"I'm going to make a huge statement. I reckon 'Ollie Pope' will end up being England's leading run scorer. . . it's just a feeling I get that this kid is a special one."
Some of the highest praise came from a former England batsman who many believe Pope takes after in terms of his technique and style – Ian Bell.
Bell said of Pope: "He's always been someone to keep an eye on… the future looks bright, we look like we've got a really, really fine young player there."
Oliver Pope Profile
After signing his first professional contract in August 2016, Pope has enjoyed a meteoric rise to the Test cricket arena.
A right-handed batsman and occasional wicket-keeper, he plays for the Surrey County Cricket Club where he averages over 60 in first-class championship cricket after making his debut against Oxford MCC in March 2017.
He made his Test debut in August 2018 at Lord's against India, before being named the Professional Cricket Association's Young Player of the Year a few months later in October.
Pope became an AllClear partner in late 2019, just before heading off to join the tour to South Africa.
At just 22 years and 15 days old, his century means he is the youngest England player to score a century since legend Alastair Cook in 2006.
Everyone at AllClear is very proud to be part of Ollie's journey and we're excited to celebrate his next achievements in what we're sure will be a long and successful career.