In a world-first, the Pacific island nation of Palau has banned sunscreens that are harmful to corals and sea life.Plans for the ban were announced in 2018. As of 1st January 2020, sunscreens that include any of the following 10 ingredients are not allowed to be manufactured, worn or sold in the country. 
Oxybenzone (benzophenone-3)
Octinoxate (octyl methoxycinnamate)
Octocrylene
4-methyl-benzylidene camphor
Triclosan
Methylparaben
Ethylparaben
Butylparaben
Benzyl paraben
Phenoxyethanol
The International Coral Reef Foundation said the banned chemicals are "known environmental pollutants – most of them are… incredibly toxic to juvenile stages of many wildlife species".
Stores selling banned products face fines of up to US$1,000. Bottles containing listed ingredients will be confiscated from tourists when they enter the country. 
The law which is part of Palau's Responsible Tourism Education Act of 2018,  also requires tour operators to provide customers with reusable alternatives to disposable and single-use plastic food and drink containers. 
In addition to the ban, a new marine sanctuary came into effect at the same time, closing 80% of the ocean surrounding Palau to fishing.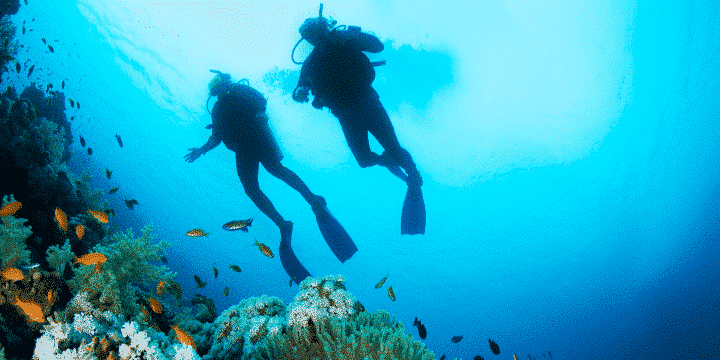 Palau: A Diver's Paradise
Palau is a collection of around 200 limestone, coral and volcanic islands. It is situated about 1,200 miles north of Australia. The islands are covered in emerald forests and surrounded by tranquil turquoise lagoons. Divers swear Palau is one of the world's best diving locations. Palau is packed with fascinating wrecks, stunning reefs and diverse marine life. It certainly lives up to its nickname: 'the underwater Serengeti'.
The sunscreen ban has come into force to protect these habitats. As well as, in part, to ensure that tourists can keep enjoying them for years to come. 
On signing the law Palau's President, Tommy Remengesau said: "When science tells us that a practice is damaging to coral reefs, to fish populations, or to the ocean itself, our people take note, and our visitors do too.
"Toxic sunscreen chemicals have been found throughout Palau's critical habitats, and in the tissues of our most famous creatures."
"We don't mind being the first nation to ban these chemicals, and we will do our part to spread the word."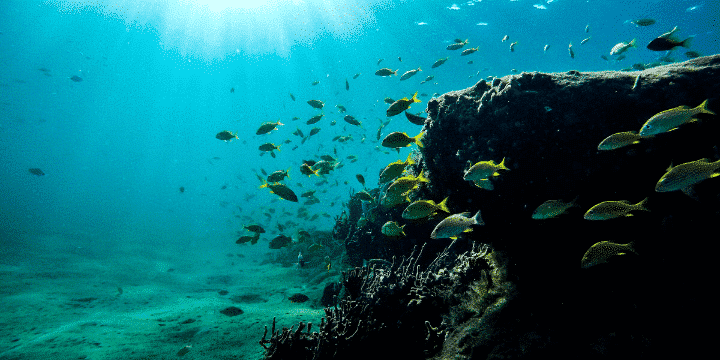 Banning Sunscreens is a Growing Trend 
Other countries are following Palau's lead:
A similar ban will take effect in the US Virgin Islands in March
Bonaire, a Dutch Caribbean island, voted unanimously to ban reef-killing sunscreens by 2021
The US state of Hawaii has announced a law banning creams containing Oxybenzone or Octinoxate. This will come into effect in 2021
In response to the laws, several major sunscreen makers were quick to say some of their products are "reef bill compliant". Such companies included Edgewell Personal Care, which makes Banana Boat and Hawaiian Tropic sunscreen lotions, and Nivea Sun .
The Travel+Leisure website has also put together a handy guide to reef-friendly sunscreens.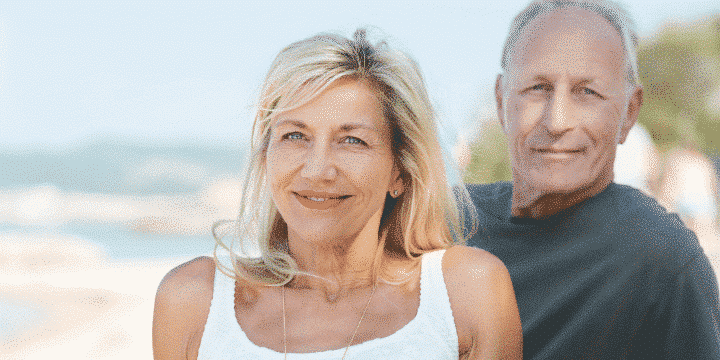 3 Key Things to Look out for and Avoid If You Want to Buy Reef-Friendly Sunscreen.
Petrolatum, commonly known as mineral oil, takes years to biodegrade. It is also known to be very harmful to sea life
High Titanium Dioxide content, this mineral does not biodegrade. It is also found to react in warm seawater to form hydrogen peroxide which is harmful to all sea life
Oxybenzone and Octinoxate, these two chemicals are included on all the lists of banned ingredients as research has shown they cause coral bleaching. 
If you're looking for other ways to travel more sustainably, read our blog on 'How to be a holiday eco-hero'.