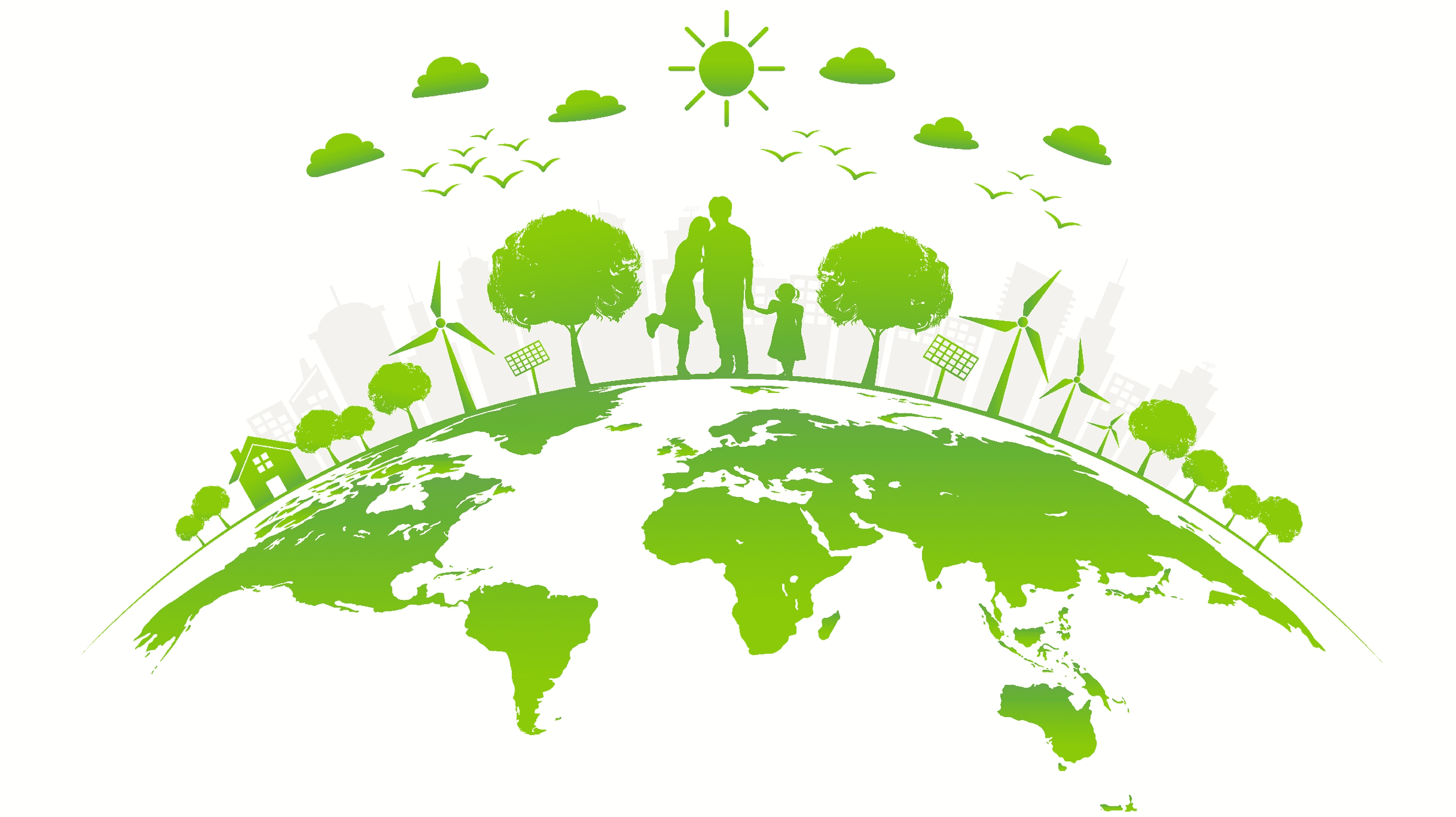 "The environment is where we all meet, where we all have a mutual interest. It is the one thing all of us share." – Lady Bird Johnson
Most of us follow the wisdom of protecting the environment for others – at home we do our bit by recycling, trying to use less plastic and switching to more efficient modes of transport when possible.
Though have you thought about being environmentally friendly on holiday?
Read on to discover how you can have a good time abroad AND help the environment with just a few simple changes…
Packing your bags
It's tempting to pack more than you need for a holiday, but if you're flying this extra load has a direct effect on the environment.
Planes release CO2 gases in flight so the heavier they are, the greater those emissions – if every passenger's luggage was lighter, it would reduce the greenhouse effect.
Keep it simple – pack clothes that mix and match for a range of outfits
Banish the bulk – pack layers of clothing and leave bulky sweaters at home
Don't take toiletries – you can buy them all at your destination
Fewer gadgets – accessories like hairdryers can be found at most hotels
Get used to using a smaller bag – that way there's less temptation to fill it!
Getting there
The easiest way to help the environment is not to fly – one less four-hour flight reduces your carbon footprint by up to half a tonne.
When possible considering taking the ferry, using trains, buses or booking a holiday closer to home.
If a plane is often the only option, you can still be a eco-hero by using carbon offsetting firms such as Climate Care which support environmental projects.
Your accommodation
You don't have to forgo the five-star experience and stay in a shack to be eco-friendly!
Whether you go for a hotel or self-catering accommodation, study the accommodation's website to see how sustainable they are.
For example…
Are they energy efficient?
Is waste management effective?
What about their recycling?
Also, think about using tour operators who support local communities and have green travel policies.
Once you arrive, you can take some simple steps without spoiling your enjoyment:
Only change towels and linen when necessary
Turn off all lights and electrical devices when not in use
Don't leave the air conditioning on when you're out
Don't dally in the shower – it's bad for the environment AND your skin!
Getting around
Ask yourself if you really need that hire car? If the answer is yes, request a hybrid fuel-electric vehicle if possible.
Use public transport instead of a taxi to get around – buses are better than cars and trams are real eco-winners.
How about hiring bikes, or walking as much as possible? The environment will love you for it and so will your waistline!
You will see so much more as you cycle or walk and likely meet more people along the way. Feeling too lazy for that but still want to do your bit? Don't forget many resorts and cities including London, New York and Singapore have cycle rickshaws, or pedicabs, to get you from A to B.
Avoiding plastic
Plastic is part of our daily lives, but it's taking a heavy toll on the planet…
12 million tonnes of plastic end up in our oceans every year
Across the world, one million plastic bottles are bought every minute
Each plastic bag we use takes 500 years to biodegrade
So, take your recycling habits away with you on holiday:
Use fabric bags instead of plastic ones
Drink from refillable water bottles
Bring reusable straws or buy them when you get there
Eating and drinking
A great meal and a glass (or two) of wine with our nearest and dearest is what holidays are all about. The good news is it's easy to do that in an eco-friendly way!
Drink local beers, wines and spirits instead of imports
Eat food that is local or uses locally-sourced ingredients
This will also give you a flavour of the culinary culture and help support small businesses and food and drink producers.
Lastly consider too that meat and dairy production generates almost 15 per cent of climate changing gases – more than all forms of transport put together.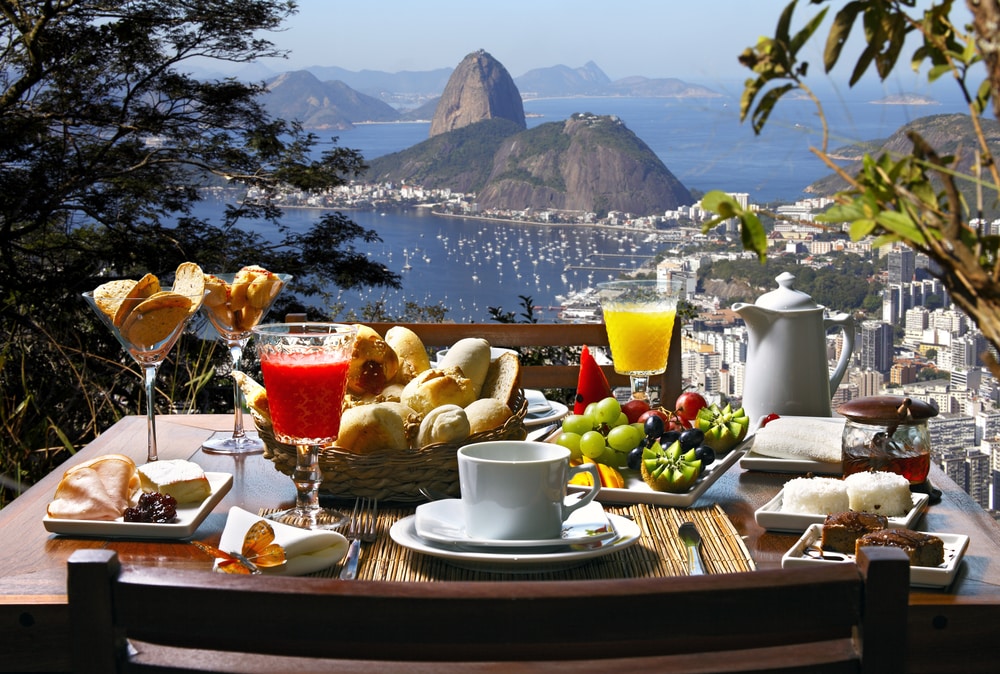 Buying gifts
Souvenir shopping is a holiday habit – but choosing them can be a minefield from an environmental viewpoint.
The first thing to ask is: Where is it made? If the gift you are eyeing up is manufactured hundreds or even thousands of miles away, is there an alternative?
Even some local products should carry a health warning – they are often made from endangered or protected species.
It's wise to avoid anything made from:
Corals
Sea shells
Turtle and tortoise shell
Ivory
Animal hides
Always check what you can bring back to the UK, as many other items are prohibited.
Out and about
Getting out and exploring whilst also respecting the environment is one the easiest habits to have…
Stick to hiking trails – heading off the beaten track could take you into protected areas
Find out about local environmental regulations – you could be fined or prosecuted for breaches
Get advice at the tourist office or take an escorted tour with a knowledgeable local guide
Clean up after yourself, taking rubbish away with you from the beach or beauty spot
Donate to a local conservation or environmental project – a small amount can go a long way in many parts of the world
---
This is NOT a list of instructions, but if you follow any of these tips, you WILL make a positive difference to environment for everyone!