Chronic obstructive pulmonary disease (COPD) affects millions of people around the world, including more than 2% of the UK's population.
If you have COPD, you'll know it's important to control your surroundings and minimise your exposure to airborne irritants. This might discourage you from travelling with COPD – especially if you need to fly – since you'll be stuck in a somewhat uncontrollable environment.
However, most doctors and scientists agree: the majority of people with COPD will be perfectly fine flying on a plane.
To make sure you're prepared for travelling with COPD, here's what you should think about doing before your next holiday…
Consult Your Doctor
COPD is a blanket term which covers a wide range of lung diseases. Which means your experience of travelling with COPD can vary wildly from someone else's.
No one can advise on your medical condition better than your doctor, so it's important to speak with them well in advance of travelling. The NHS page on living with COPD recommends that you complete a fitness-to-fly assessment with your doctor which involves checking your breathing using spirometry and measuring your oxygen levels. They will also test if you need in-flight oxygen and predict how your body might react to the new environment, by using specific formulas to estimate your body's oxygen content over time in a pressurised plane cabin.
It's likely that your doctor has advised other patients about flying with COPD in the past, and has specific travel tips they can share. With the germs from other passengers and the dry, pressurized air, the atmospheric conditions inside a plane are quite different than on the ground.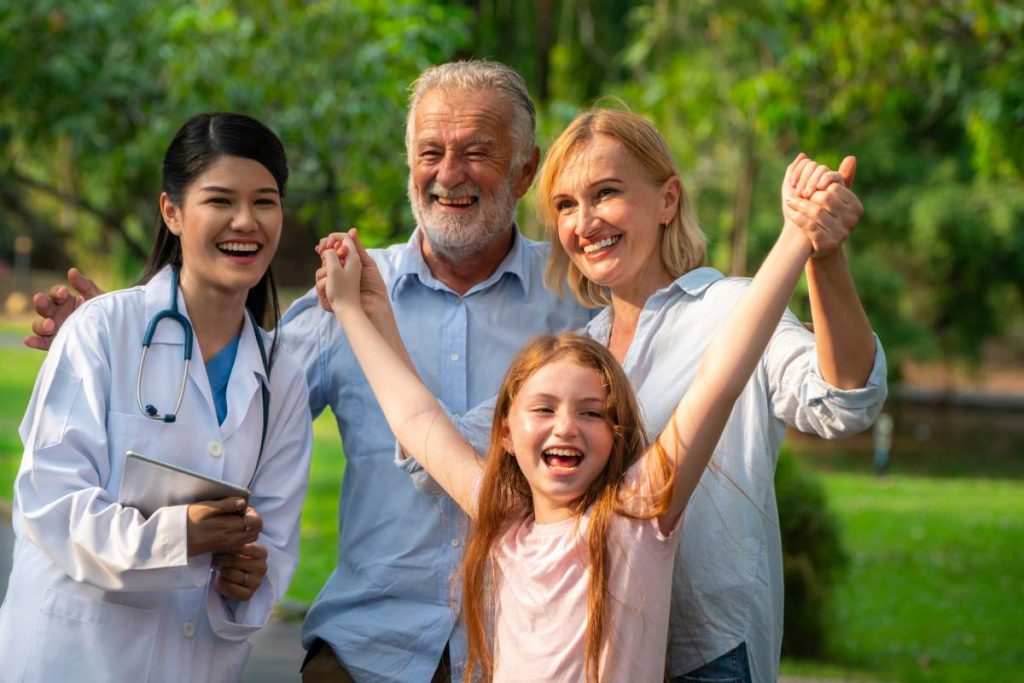 Using Oxygen Therapy? Plan Ahead
Fit to fly certificates
If you're using oxygen therapy, tell your travel operator and airline before you book your holiday, as you may need to get a medical form completed by your doctor, especially if you need oxygen in-flight. This is often called a Fit to Fly Certificate or MEDIF (Medical Information Form). Each airline has its own form which can usually be downloaded from their website – if not, get in touch with the special assistance department of the airline.
Getting your oxygen supply
If you're using long-term oxygen therapy, you'll need to make sure you have an adequate oxygen supply for your flight as well as for your time away.
The British Lung Foundation provides plenty of guidance on sorting oxygen for your holiday. The charity states that you can arrange oxygen for travelling within the UK through your oxygen provider but make sure to give them plenty of notice.
When travelling overseas, you'll need to arrange and pay for oxygen at your destination before you travel, as UK companies don't usually allow their equipment to be taken abroad, and some airlines may not allow supplemental oxygen tanks at all. Your respiratory specialist or oxygen supplier should be able to give you details of oxygen providers abroad.
It's also important to make sure that your accommodation provider is happy for you to use and store your oxygen equipment.
Airlines have their own rules about supplying oxygen and some may charge  – so it's important to check with them before you book. However, you can buy or hire portable concentrators which are permitted by most airlines. You'll need to make sure you have a spare battery pack (your airline will tell you how many you'll need) and remember your international plug adapters.
It's also important to ask if your flight is 'code-sharing' which means your flight us using one airline's code and flight number, but is being operated by a different carrier one as you will need to check with each airline involved about their oxygen policy.
Further reading on flying with oxygen
If you want to know more before you fly, The European Lung Foundation has a database of dozens of airline oxygen policies you can read.
There are indeed many other regulations that you'll want to ask your airline about ahead of time. For example, passengers with advanced COPD may need to arrive at the airport earlier than other travellers. In some cases, you'll be escorted through a different security process than the general public, and depending on your condition, you may be asked to board the plane before everyone else.
As you can see, there isn't consistency among the airlines when it comes to the regulations of flying with COPD, so be sure to confirm the airline's requirements several weeks before your flight, and remember that your doctor should be able to help you navigate these regulations.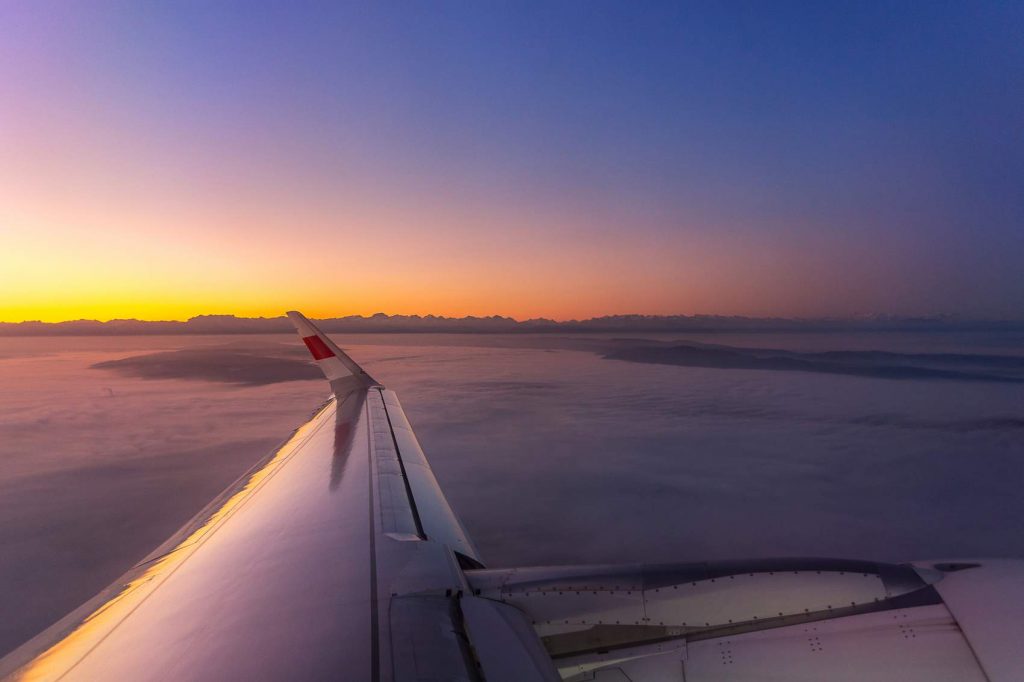 Think About Medication
Make sure you organise medication for your trip and pack extra to cover potential delays or emergencies.
If you take prescription medication, you'll need to:
Take a list of your medication (proper names and brand names) and doses with you, and keep it in its original packaging
Carry your medication in your hand luggage when travelling, where possible
Get a doctor's letter if you need to take liquid medicines exceeding 100 millilitres in your hand luggage
Check with your doctor whether your medication is available at your destination and whether there are any restrictions on its import and use
Get a letter from your doctor explaining your condition and confirming that you need the medication
Take your repeat prescription with you in case of emergencies such as your medication getting lost
Check whether any medication given abroad can be brought back into the UK, and if you are in any doubt, declare the medication at customs
Bring a Friend
Flying with friends and family is a smart move for any traveller, but it's especially helpful for people with COPD.
Even if they speak the same language, the locals at your destination may not understand the finer details of your condition. Bringing a friend on your journey helps both of you to travel safely – and it also makes the trip a lot more fun!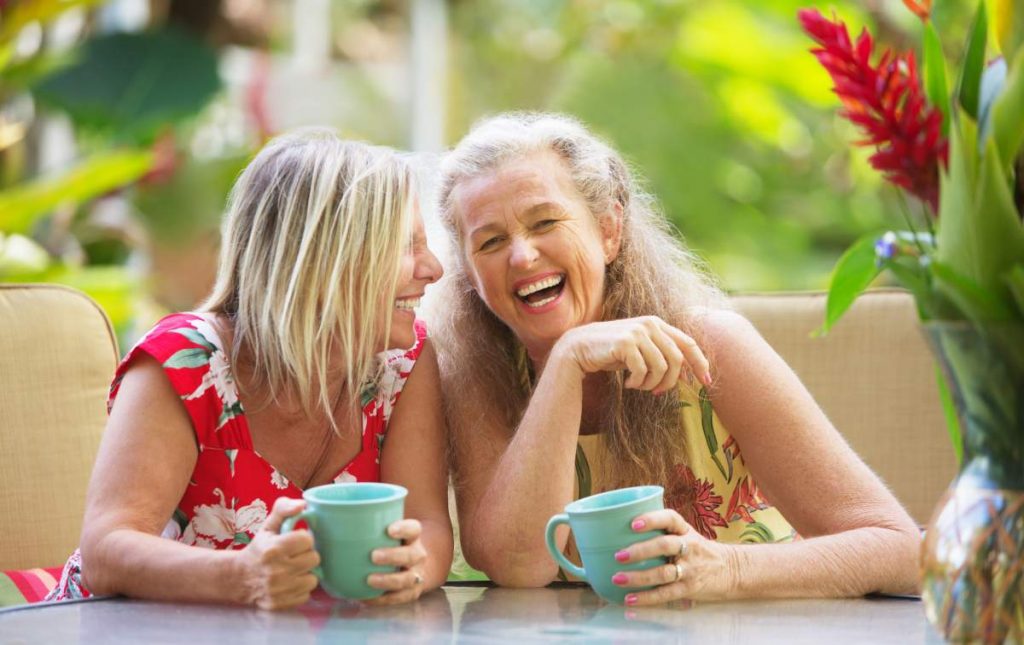 Create a Medical Information Card
When flying with COPD, you should expect the best but prepare for the worst.
You probably won't use it, but flying with a medical information card or a simple COPD medical alert wristband could potentially save your life. A medical ID card is a small card kept in your wallet or purse that lists your name, your medical conditions, the medication you take, any allergies, and your doctor's contact information. Wristbands quickly alert your condition to healthcare professionals.
If you're travelling to a country that doesn't speak English, consider using the backside of your medical ID to list the same information in the local language.
Avoid Layovers
Layovers are stressful for any traveller, but they can be detrimental if you have COPD.
Try to book direct flights. If you must have a layover, a longer layover may be better than a shorter one, as your body will have more time to recover from the flight.
You can also plan the layover so that it's at a smaller airport, which requires less walking from gate to gate.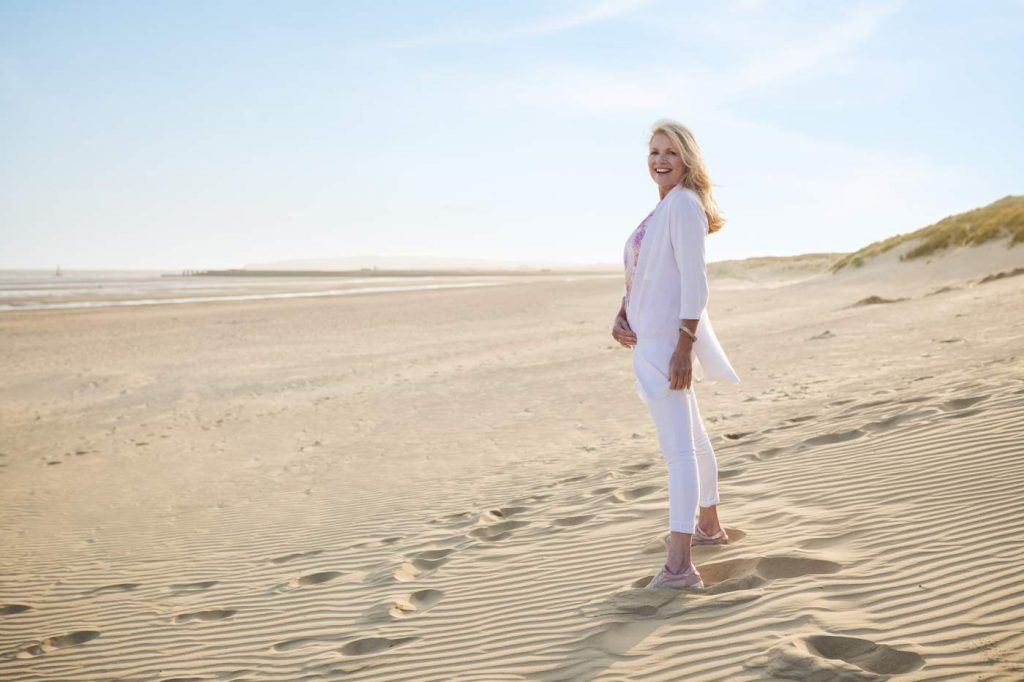 Relax and Have Fun!
The best way to ruin any holiday is to spend your time worrying…
People flying with COPD have a few extra concerns than some travellers, but a solid travel plan can make all the difference.
And don't forget, specialist COPD travel insurance can complete your preparations and let you focus on enjoying your trip!