If you are holidaying with a disability, you may need some extra planning and a few new ideas…
That's why we're here to help!
This article will focus on overcoming mobility problems.
Read on for one-stop-guide on planning your next trip…
Do Your Homework on Travel Insurance
As always, the more you prepare, the better your chances of a trouble-free break!
So It's vitally important to ensure you have the right disability travel insurance.
You may have become used to living with your or your travelling partners disability, but home often comes with extra support. Specialist disability travel insurance can make sure that if extra care is needed, the right medical treatment is available, 24 hours a day – wherever you are in the world.
What a comprehensive policy should cover
Cancellation: if you need to cancel your holiday before go
Medical expenses: for illness and accidents when you are abroad
Personal accident: for death or permanent disablement
Curtailment: when needed to cut your holiday short
Lost documents: cover for passports, tickets etc
Possessions & baggage: for lost and stolen bags including contents
Personal liability: when an accident caused by you affects a third party
Beware that most basic policies will not cover loss or damage to specialist equipment such as wheelchairs. AllClear can however, with mobility aids covered up to £2,500 on AllClear Gold Plus policies!
How to Plan a Holiday with a Disability
You'll need to consider transport, a destination, car hire and accommodation that can meet your specific needs.
So here's how to go about it…
Planes, trains and automobiles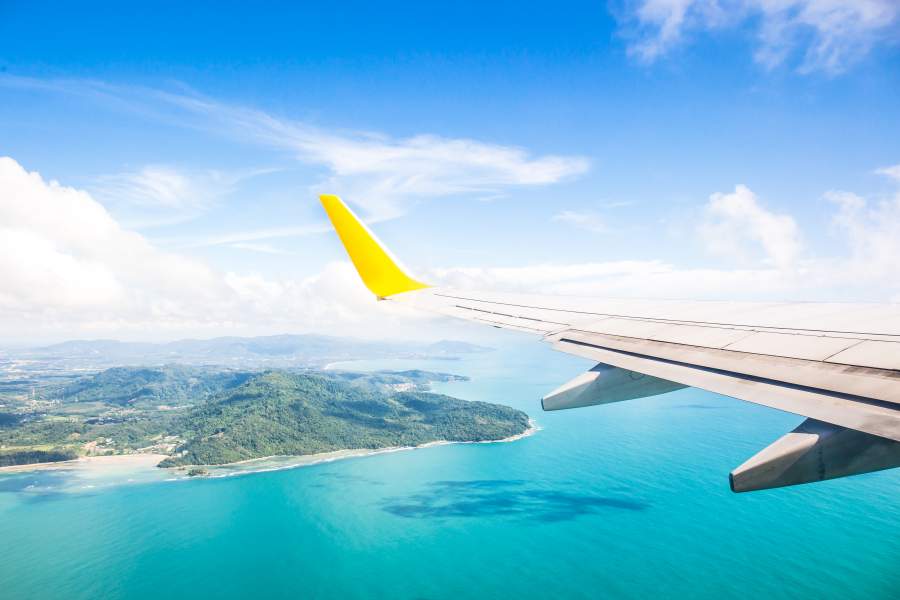 Think about your requirements for the whole journey, from terminal to touchdown!
Airports, cruise and ferry terminals are obliged to provide assistance. Airlines also have legal obligations, but they do have different policies for disabled travellers – so be sure to check before you book.
You are allowed to travel with an assistance dog, subject to certain requirements being met. The Guide Dogs charity also has detailed guidance for travellers.
Here's 3 steps to get the airport support you need
Do you have any onboard requirements? Notify your airline about the need for any wheelchairs, oxygen respirators, extra legroom or dietary requirements. You may be surprised with how much they can accommodate you
Tell everyone about your condition! That includes the agent when booking, the airline, security and the cabin crew. It might seem a bit much, but people are easily forgetful, and reminding them will make the process as smooth as possible
Allow yourself extra time. Sometimes things can take a bit longer. For example, If you are travelling with a wheelchair, airport security may swab both the wheelchair and the person sitting in it. The swabs are then tested through a scanner before you are allowed to continue into the airport lounge. These extra procedures have the potential to delay your departure, and compensating for them will cancel out the risk of you missing your flight
Choosing the Destination
To reduce as many restrictions as possible, consider the following for choosing a destination:
Is there easy for a wheelchair to all areas of your accommodation? Including bedrooms, bathrooms, restaurants, bars and leisure facilities
Are the shops, restaurants and attractions easy to get to? Even if the map says they're close you don't want to be climbing up hills!
Can day trips or excursions accommodate you and any equipment you may need? Book them in advance if possible!
Do you know where the nearest pharmacy is? Your travel insurance will arrange treatment for any medical emergencies, but you may want easy access to a pharmacy as well
Manly Beach, Australia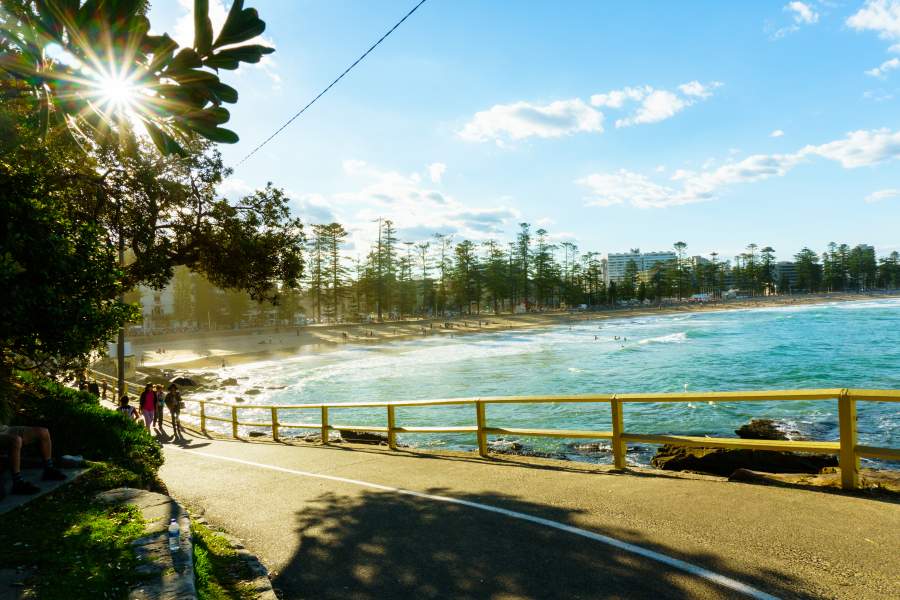 Manly Beach has a paved path for several miles along beachfront, and in general, the landscape is flat and easy to navigate.
Plus, the Manly Lifesaving Club provides beach wheelchairs for those who want to get in the sand!
And if you grow tired of lounging by the beach, the hustle and bustle of Sydney is only a short ferry ride away. The ferry ride itself is spectacular and passes by a number of Sydney's landmarks; including the opera house.
Many of Sydney's other top attractions are also easily accessible for wheelchair users.
Pattaya, Thailand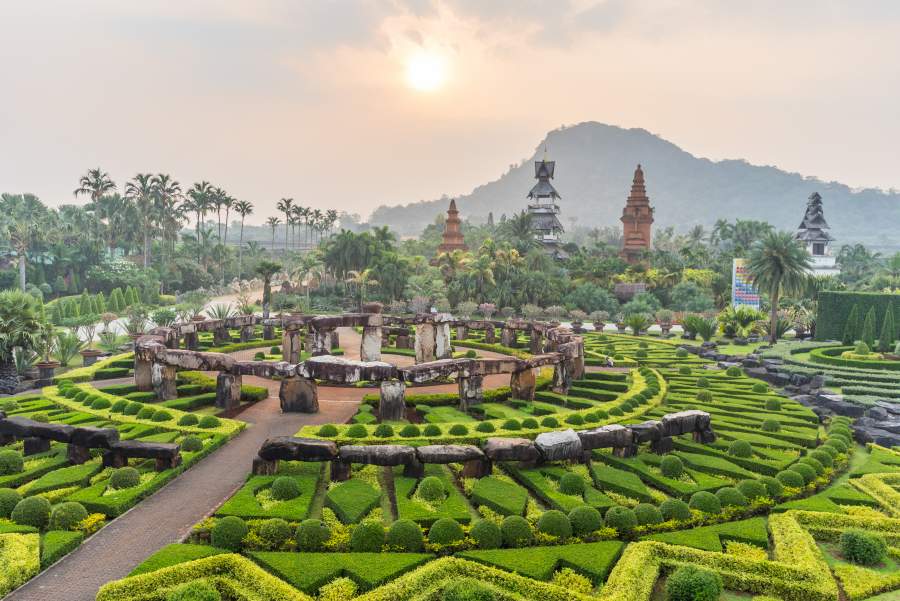 Thailand might not be the first place you think of when it comes to wheelchair accessibility, but resorts like A-ONE in Pattaya are trying to change that.
A-ONE is a luxury resort built specifically for the needs of a wheelchair user and is located in Pattaya, one of the most popular stops on Thailand's tourist circuit.
Pattaya is perhaps best known for its beaches, but you'll get all the same benefits there as you do travelling elsewhere in Thailand; including gorgeous natural surroundings, delicious cuisine, and an incredibly cheap prices.
Playa del Carmen, Mexico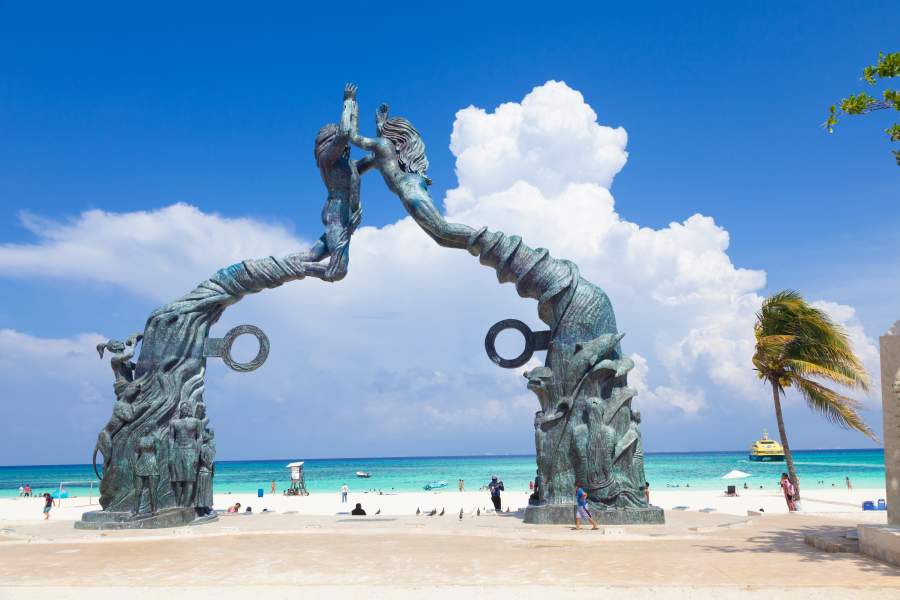 Located about an hour from Cancun in the Yucatan Peninsula, Mexico's Playa del Carmen is the perfect destination for the wheelchair user with a sense of adventure.
There's a handicap accessible beach with crystal clear waters, which can be explored from the shore or via an adaptive snorkelling or diving program.
Playa del Carmen is also close to a number of impressive Mayan ruins, which are typically flat and easily accessible by a person in a wheelchair.
Other destination choices
To find other mobility-friendly destinations, check out a website called Globe Hopper Guides which offers advice for travellers with disabilities. Including Berlin, Barcelona, San Diego, and Paris.
If There Is a Medical Emergency
Many disabled travellers enjoy incident-free holidays.
But when things do go wrong, it's important to ensure that you get the right treatment without delay.
You can help this by carrying information about your disability, medication and other important details wherever you go.
Consider carrying this list of information
The name of your disability
A list of your medications, including dosages
Any allergies, particularly to medications
Next of kin contact details
Your doctor's contact details
Parts of your body that are painful
Possible triggers for your condition
Symptoms of a decline in your health
Your insurance details
A laminated copy of your passport
And remember, if possible, call the emergency telephone number of your travel insurance first. This will avoid any confusion over which hospital you should be treated at.
Reasons to Be Optimistic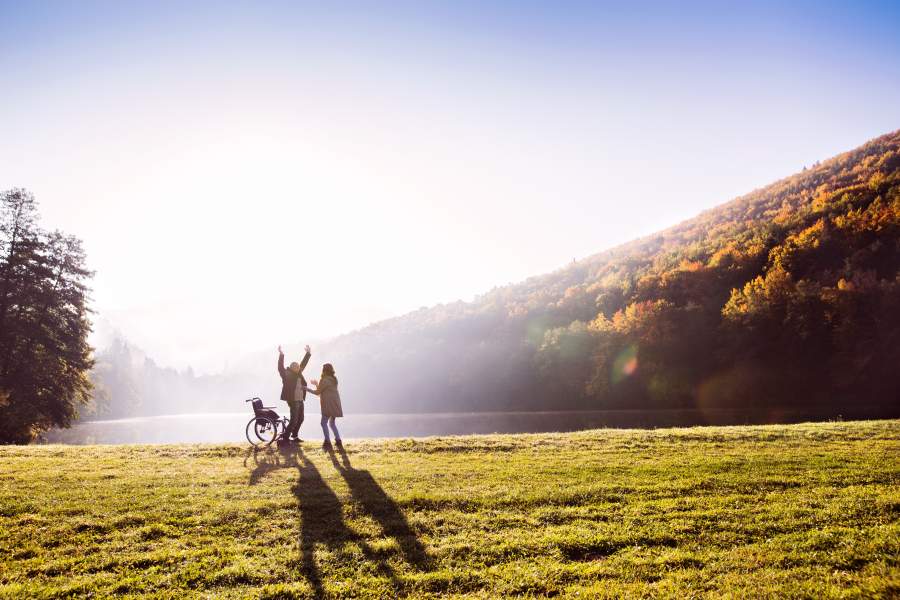 Things are still far from perfect, but they are improving! Thanks to legislation, the work of disabled charities and businesses waking up to the economic of disabled travellers.
After all, according to a recent Government Family Resources Survey there are 13.9 million disabled people in the UK –  and families with a disabled person have a spending power of £200 billion a year (according to the Department for Work and Pensions).
Companies such as Airbnb are among those to improve their access for disabled travellers, having adjusted their rental plans.
So now is a better time to than any to plan your next holiday.
We hope you have an amazing trip!