Want to know more about travelling during the Coronavirus pandemic?
Whether you are an existing policyholder or looking for a new policy, read our helpful guides so you can travel with confidence.
COVID-19 and its developments over the last few months has changed travel plans for many of us, as well as the insurance cover we're looking for.
Confidence to travel in 2020 has doubled since we surveyed you earlier in 2020 – largely due to the relaxation of lockdown rules and FCO removing some of the travel restrictions.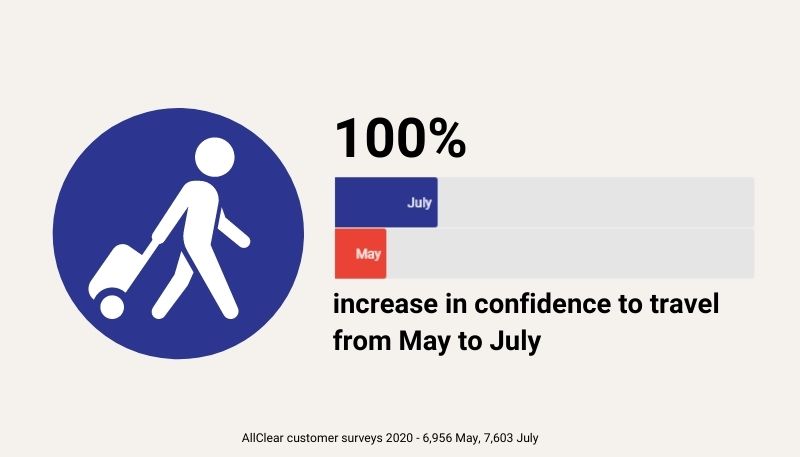 But while you have the appetite for travel and adventure, you understandably want to be safe and have peace of mind. In fact, 40% of you said that travel insurance is more important to you now than before.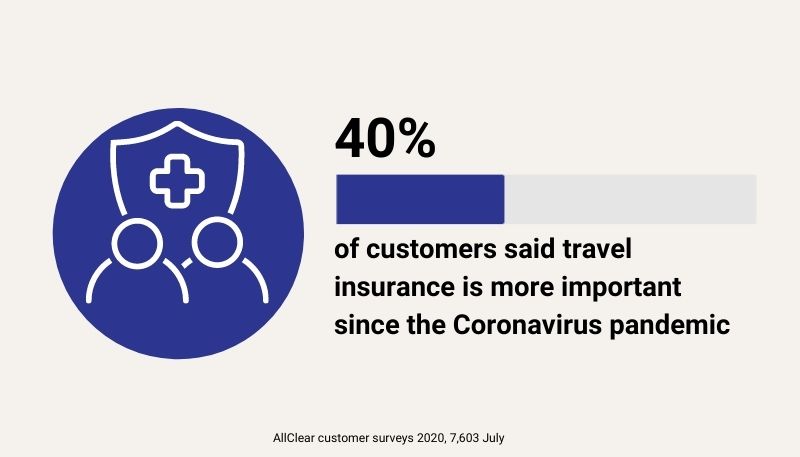 So we're here to help you make sense of travel insurance and understand the Covid-19 cover. We also explain how you might want to prepare differently before you go on holiday.
Whether you have an existing policy or are looking to buy new travel insurance with enhanced cover for Coronavirus, we can help.
How to travel with confidence during the pandemic
Find the answers to the most common questions that AllClear policyholders have asked about their cover
Latest travel information on air bridges, the FCO guidance and quarantine
COVID-19 Safety Issues Dominate the Travel Choices of British Holidaymakers
Travel Insurance with enhanced Coronavirus cover
Travel corridors
On returning to one of the home nations, you may not have to self-isolate if you are travelling from an exempt country, territory or region. Please check the page for your home nation: