Why do you need High Blood Pressure travel insurance?
High Blood Pressure travel insurance covers you if you have high blood pressure and wish to travel with peace of mind. This type of insurance covers you for medical emergencies, which is vital to prevent unexpected medical bills and give you the support you need if you have any medical problems while you are away. In particular, during the Coronavirus pandemic, 40% of you said that travel insurance is more important to you than ever.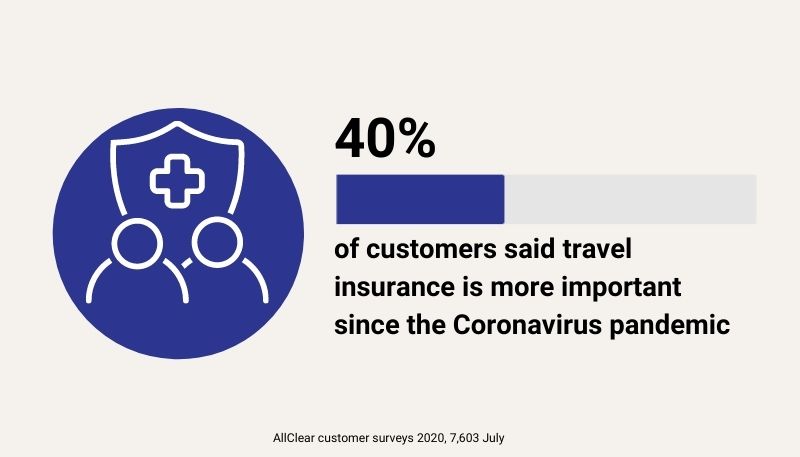 Key Benefits of High Blood Pressure Cover
Main Benefits
Cancellation and Curtailment covered up to £25,000, including for Covid-19
Up to £15 million emergency medical expenses cover, including for Covid-19
Up to 30 days FREE extended cover (if due to unexpected circumstances beyond your control)
Up to £2,000, if medically necessary, for a friend or relative to travel from your home area to stay with you if you fall ill with Covid-19 (costs for room and to accompany you home)
Repatriation costs, when medically necessary, to bring you back to the UK where it is deemed to be in your best interests
Following recovery from Coronavirus, costs for a continued recuperation stay, when medically necessary and under doctors advice
Costs for your return flight following your enforced stay due to Coronavirus
Personal Belongings covered up to £3,000
All conditions. All ages.
All these figures are per person, and per trip.
Will you be covered if you're travelling during the pandemic?
To make sure you're covered there are three things to check:
You must be fit to travel
The FCO must NOT have advised against travel to your destination
You must follow the local government advice for your destination, checking and following their guidelines and entry requirements
You can then be covered for emergency medical expenses or cancellation relating to COVID-19, when you have travel insurance with enhanced Coronavirus cover. If you're an existing policyholder, you can read our Frequently Asked Questions if your trip is affected by Covid-19.
Get quotes in just 3 easy steps
We offer a straightforward quote process to get you covered
1. Call us or click a quote button on our site
Once you are ready to start the quote process, the first step is to provide your personal details and information about your holiday plans.
2. Complete our simple medical screening process
You then declare the medical conditions for you (and any other travellers) and answer the specifically designed medical questions.
3. Get your quotes
You will then get your quotes and can either proceed to buy, or save your quote, at this stage.
Why high blood pressure travel insurance is so important
Providing you have fully declared your high blood pressure, your policy should*:
Cover claims for any lost or damaged medication which could be vital in the control of your high blood pressure.
Allow you to relax and enjoy your holiday knowing AllClear has you covered.
Cover any unplanned medical treatment, repatriation or curtailment (cutting short your trip).
*Policies differ across insurance providers so ensure you check policy details before you buy.
Our 5 Star Rating on Trustpilot
Read AllClear Trustpilot Reviews
FAQs
Annual multi-trip or single trip?
An annual multi-trip policy allows you to travel multiple times within a year. The maximum duration of these trips varies between policies. However, it is usually between 31 to 45 days.
If you need a longer trip duration or, if you only plan on travelling once in the year, then a single trip travel insurance policy may be right for you.
What will affect the price of your policy?
We calculate the premiums you're displayed using multiple factors. These include age, trip duration, destination and pre-existing medical conditions.