All you need to know about flying after a stroke
Many holidaymakers ask, "Can I fly after a stroke?"
And the short answer is yes.
But before you rush off to book your flights… there are some simple, common sense steps that you should follow to ensure your safety and peace of mind!
This article will guide you on:
Understanding the causes of a stroke
How to minimise your risk while travelling
Which symptoms to look out for
So what is a blood clot?
Blood clots are vital to our bodies' healing process – helping to stop bleeding after an injury.
In the majority of cases, the body breaks them down once the wound has healed and re-absorbs the matter. However, problems can begin when this does not happen.
A blood clot, medically known as a thrombosis, can occur in arteries and veins – and in the heart, brain, lungs, abdomen arms and legs. The real danger occurs when a clot breaks loose and travels through the bloodstream, interrupting the normal flow of blood through the body.
Sitting still for long periods – such as during long flights – can cause changes in blood circulation and can increase the risk of a clot.
Which is why the following preparations are so important.
How soon after surgery can you travel?
This varies from patient to patient and it is essential that you discuss this with your doctor. Particularly if you've previously had a clot, recently had surgery or have an existing circulatory condition.
If you are on a blood-thinning, the risks are already lowered and you can be hopeful of being cleared fit to travel.
Just make sure  you've got enough medication for the duration of your trip and follow your doctors advice to the letter.
How do you minimise the risk of a clot?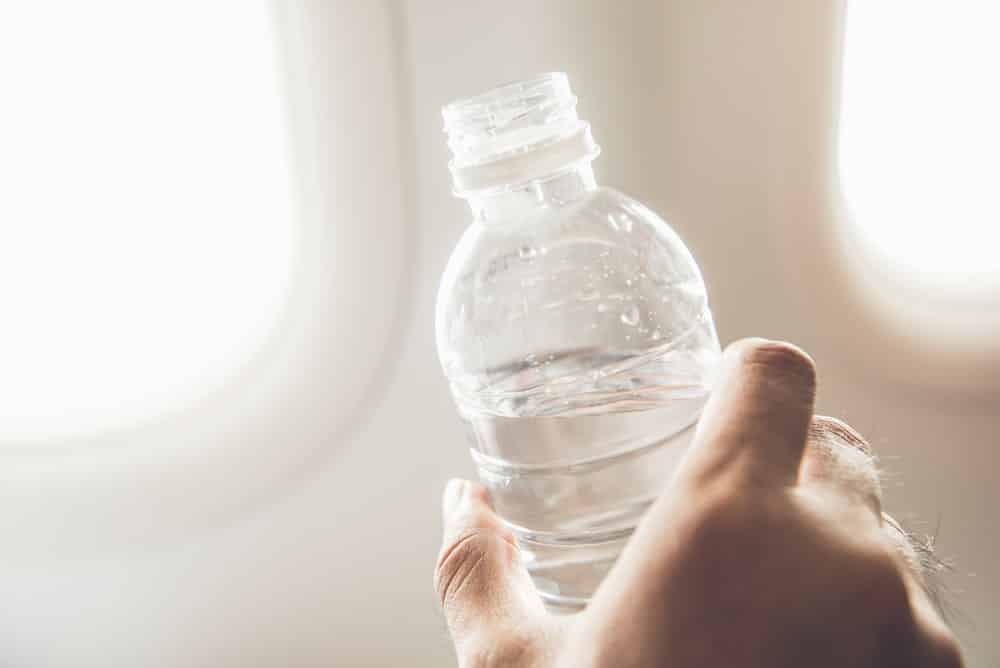 Here are some tried and tested tips recommended by medical professionals!
Before flying
Prepare your hand luggage: Have you got your medicine? Be sure to take any prescribed medicine before you fly. And what about flight socks and a tennis ball? (see below)
Choose your seat carefully: Consider reserving an aisle seat or pay that little extra for a seat with more leg room
Tell the airline: Let your carrier know about your condition and that you will need to move around regularly while airborne as a result. Do so in advance, but also remind the crew before you board
Choose the right clothes: That means loose-fitting items to ensure your blood flow is not restricted. This includes your choice of footwear!
In the air
Wear flight socks: Also known as compression stockings, they reduce the risk of DVT. But be sure to get the right size, weight and fit for you. And try not to cross your legs!
Exercise: Yes, even while you're in flight!  It is unwise to remain seated for the duration of your flight and taking a toilet break is not enough… Walk around at least once an hour or stand for periods of time.  Also, make the most of the extra leg room you paid for and do stretching exercises. These stretches can include flexing the calf muscles, stretching thigh muscles and curling and stretching your toes
Drink lots of fluids: This does not include alcohol, which can dehydrate and increases the risk of your blood thickening. There will be time for that glass of wine or beer at your destination! Instead, drink plenty of water instead to keep hydrated
Massage your muscles: Take a tennis ball to massage your leg muscles by pushing it into your thigh and rolling it up and down your leg. Doing so will help promote circulation
Who is susceptible to clots?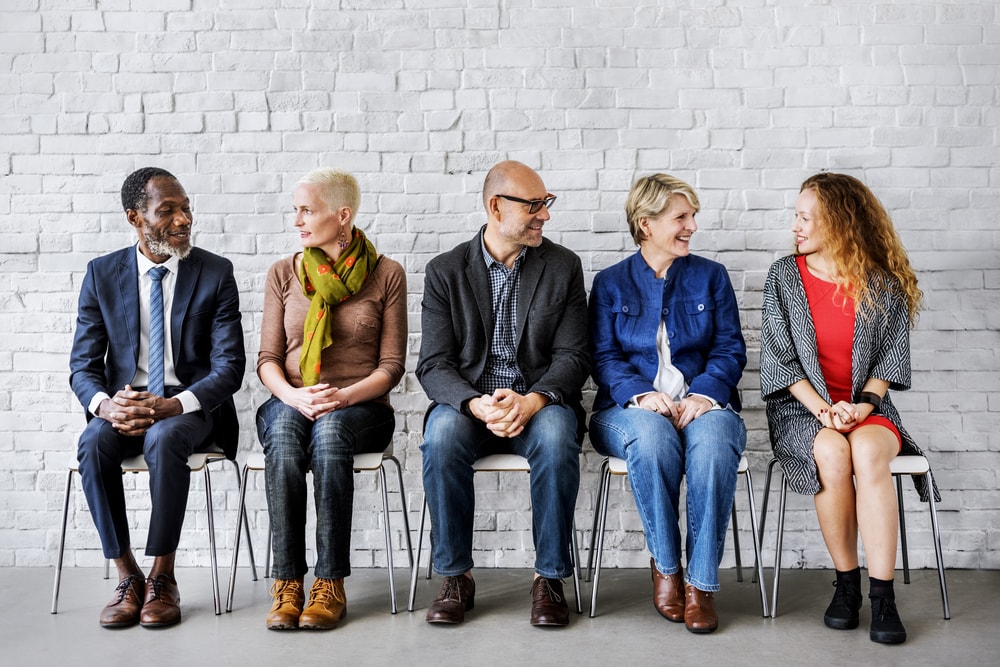 Blood clots can cause problems for anyone, but certain people are particularly at risk.
Key factors include…
Genetics
If there is a history of strokes in your family or any close relatives, think about checking with your doctor if your genetics put you at any greater risk.
Surgery patients
Although mentioned above, it's worth noting that those who've had surgery on the legs or pelvic area, and required bed rest are especially at risk. The reason surgery in general can cause a blood clot, is that large blood vessels can be damaged during surgery.
Smokers
In taking tobacco leads to slower blood flow through the body and a thickening of the blood.
Pregnant women
Inevitably, being pregnant places extra pressure on the veins in the pelvis and legs, increasing the clot risk. This remains for around six weeks after birth.
People with cancer
Certain cancers can cause tissue damage that triggers clotting. Some types of chemotherapy also make clotting more likely.
Patients taking certain medicines
The main risk if from any medicine containing sex hormones, which includes the contraceptive pill and Hormone Replacement Therapy (HRT).
Being overweight
As with pregnancy, carrying increased weight places pressure on the veins in the legs and pelvis, thus increasing the risk of clotting.
Inflammatory bowel disease patients
For example those who have  Crohn's Disease and Ulcerative Colitis.
Athletes
This particularly applies to endurance athletes, such as triathletes and marathon runners, who get clots more easily due to injury and dehydration. This can often be confused for a sports injury (see symptoms below) thus delaying diagnosis and treatment.
What type of blood clots are there?
What are the symptoms?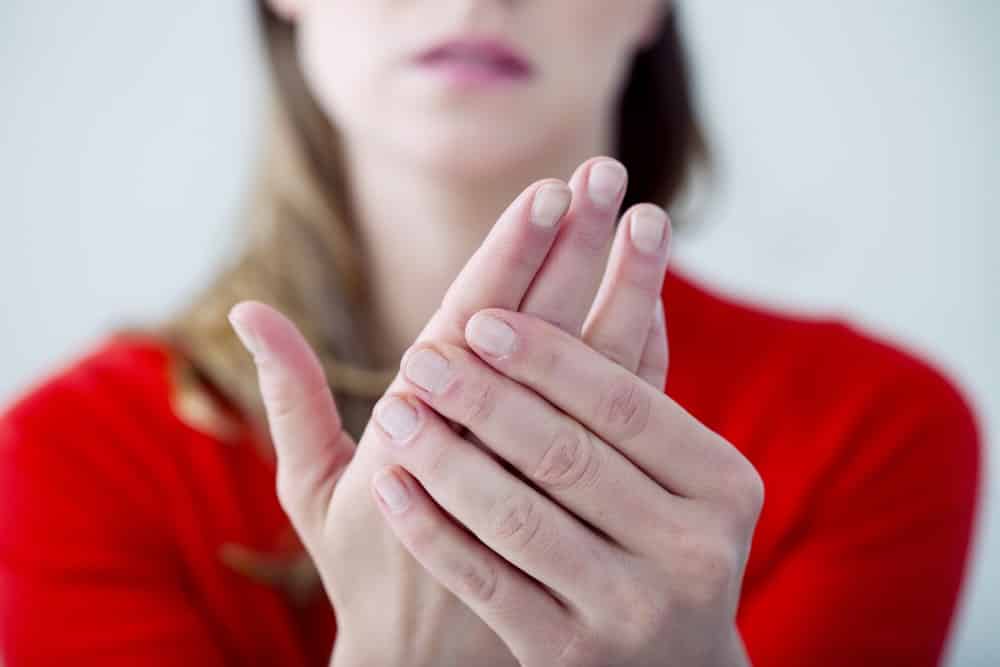 Arterial clots
Symptoms may not show at first but will present in the affected part of your body as it blocks the flow of your blood. You may then notice weakness and loss of colour in the limb, tingling or numbness, cold hands, arm or leg and muscle pains or spasms.
Venous clots
A DVT is potentially very serious as it can become a Pulmonary Embolism.
Seek help if the affected limb is swollen, you have soreness or cramp, the skin is red and warm to the touch, or the limb aches and feels heavy.
Clots that affect the heart induce pain in the chest and left arm and in the lungs, they cause breathing difficulties. Rarer clots are in the brain (beware blurred speech or vision and seizures) and stomach (symptoms include nausea, vomiting and diarrhoea).
If you have chest pain or difficulty breathing call the emergency services immediately.
Symptoms of an SVT include veins that are sore to the touch and red, swollen or inflamed skin over the vein.
How are they treated?
This depends on the type of clot and where the problem is…
Diagnosis may involve you undergoing a CT scan, venous ultrasound, cerebral angiography or carotid ultrasound.
Arterial clots are usually treated with surgery, or a procedure called catheter-directed thrombolysis, which direct the necessary drugs to the precise location of the clot.
If you are diagnosed with a deep venous clot, such as DVT, and are considered high risk you could undergo a procedure to trap large clots and allow blood to flow normally.
More commonly, patients are given a course of blood-thinning drugs such as Warfarin to stop blood thickening and clotting.
One final piece of advice
If you are cleared to fly, then relax! If you have listened to the advice of your doctor and taken all the necessary steps, stop worrying and enjoy your holiday. You've earned it!
---
Article sources:
The information in this blog post is not intended to replace professional medical advice. It is a general overview of a broad medical care topic. Blog posts are not tailored to one person's specific medical requirements, diagnosis or treatment. If you do notice symptoms or you require medical advice, you should always consult your doctor or healthcare provider to obtain professional medical help. Read through our disclaimer for more information.