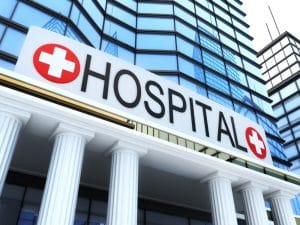 If you're a senior traveller or have a pre-existing medical condition, researching the healthcare system of your destination can take on extra importance. Of course, you will not want to be focussing on needing emergency medical treatment while you're on holiday, but it is something that you might want to consider.  Fortunately, many of the countries that boast the world's best healthcare systems also make for fantastic holidays.
France
According to the World Health Organization, the country with the world's best healthcare program is France. This is a happy coincidence for tourists, as France is also one of the world's leading holiday destinations. Paris is home to many first class hospitals, such as Assistance Publique Hôpitaux de Paris, as well as classic travel destination like the Eiffel Tower or Arc de Triomphe. Outside of Paris, France has several other healthcare hubs, such as Lyon. And of course, no trip to Lyon is complete without visiting its famed cathedrals.
Japan
Every year, the 35 governments that make up the Organisation for Economic Co-operation and Development (OECD), release a ranking of the world's best healthcare systems. They create these rankings based on many categories, including life expectancy, cancer survival rates, and survival rates of cardiovascular disease victims.
In 2016, Japan ranked number one in two of OECD's categories, and was in the top 5 in another three major categories. Many of Japan's leading healthcare hubs are also located in cities that make for great tourist destinations, such as Tokyo and Kyoto. Kyoto has been a travel hotspot for years, thanks in large part to its hodge-podge collection of ancient buildings and ultra-modern infrastructure. In Kyoto, be sure to spend some time in the Gion district, known for its elegant geishas and cozy teahouses.
Luxembourg
Luxembourg may not be too big in terms of land size, but that hasn't stopped it from developing one of the world's most sophisticated healthcare systems – according to the Legatum Prosperity Index. It's also famously one of the world's richest countries, which means there are plenty of options for travellers with a taste for the finer things in life. The capital city's Old Quarter is considered one of the nicest areas in all of Europe, and was declared a UNESO World Heritage site in 1994. Nearby are the Casements, a sprawling system of underground passages capable of supporting thousands of citizens in the event of an invasion.
Malaysia
When you imagine tourism in Malaysia, you're most likely picturing either the stylish urban-chic vibes of Kuala Lumpur or the rugged ecotourism destinations in Borneo. But did you know that medical tourism in Malaysia is booming, with an astonishing 100% increase in medical tourists over the last 5 years? This is because Malaysian doctors are some of the most skilled practitioners in all of Asia. However, it is worth noting that for many travel insurance policies – including AllClear's – you are only covered for unexpected medical emergencies, and not for planned treatment.
---
Knowing about the quality of healthcare services in your travel destination is a key part of being an informed traveller. If the country your travelling to isn't one of these 5, it is worth checking them out! What's more, if you have a pre-existing medical condition, consider specialist cover to complete your travel plans.