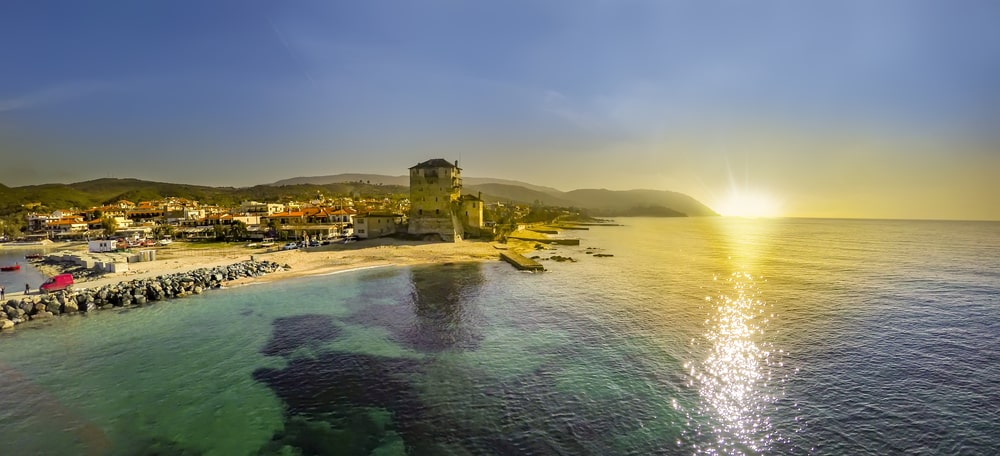 Friend of AllClear, Katy Lassetter, is a blog writer with an impressive portfolio of publications throughout the UK. In this guest post, she shares her experience of travelling with the medical condition ME, and offers advise on how you can holiday with peace of mind…
Sometimes you need to give yourself permission to relax and recuperate.
This is even more important when living with a debilitating condition such as CFS/ME, when every day can be exhausting – even going on a spa retreat holiday!
So here are my experiences and some hints on how to make the most of your ME-time.
Discovering ME time
Since falling ill almost 12 years ago, I've learned to adjust my lifestyle to cope with the chronic exhaustion, compromised immune system, migraines, arthritis, IBS and heightened sensitivity to light, noise, smells, allergies – and just about everything – that CFS/ME has thrown at me.
Every day is different, sometimes you wake up feeling fine (or what you've come to accept as "fine") and others you open your eyes and want to close them again immediately, as it feels like you've had no sleep at all and you ache all over.
The first step was discovering ME-time, developing the need to listen to my body and take time out to rest and refuel. This can be particularly hard, but all the more necessary, when living in a fast-paced and unforgiving society. There are pressures from people (even friends and family) and cultural values that urge you to adopt a stiff upper lip and get on with it but, really, what can you do when your vision goes fuzzy, your limbs don't want to move and every wink of sleep you manage to get is unrefreshing and seemingly pointless?
You learn to let go. You learn to switch off and just be until your body has had the time it needs. It's this letting go, of the pressures and the guilt, that's the hardest.
Giving yourself permission to relax
I've heard people, women especially, say that they need "permission" to stop and relax and didn't realise how true this was until I went on a week-long spa break to the Pomegranate Wellness Spa Hotel, in Halkidiki – a pretty peninsula in Northern Greece. Owing to it being October and low-season, there was no public transport and the only cultural trips of the local area were in Russian so I had to accept very quickly that all I could do for seven long days was hang around at the hotel.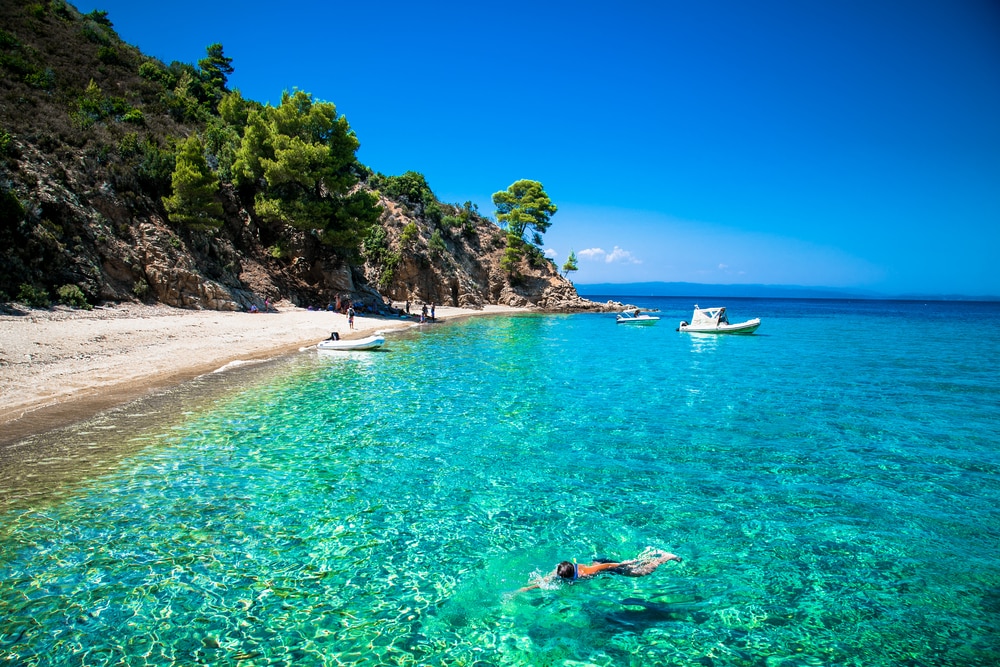 But how would I occupy my days? I soon discovered that – when you've got your pick of alfresco dining tables at which to enjoy a meze, a choice of sun loungers by the pool and umbrellas on the beach, and the glistening Aegean Sea calling to you – I had gained the "permission" I was looking for.
After finding out the hard way how cold the outdoor pool was in October, each day I made my way down a floral scented path to stunning golden sands. I chose a spot that would benefit from the sun but still allowed the shade of my umbrella, set up camp and delved into a good Gerald Durrell audiobook – when in Greece!
Finding peace of mind
When the mood took me and I fancied a dip, I donned my goggles and let gentle waves lap over me while watching tiny fish shimmer beneath.
Each evening, I either dined at the Poseidon Taverna, which offered a wonderful selection of healthy local delicacies – from taramasalata and tzatziki, calamari to Greek salad with sea herbs and seafood and lemon risotto – or the Zeus restaurant with daily buffets bursting with sumptuous Greek classics including grilled fish, shish kebabs and sticky baklavas.
At the pool-side Taverna, I dined on the balcony bordered by heady roses with a direct ocean view to the sun setting over Mount Athonos. The Zeus, while inside the main hotel, had its own charms besides an abundance of good food. The ambient hustle and bustle and entertainment from the resident mama cat who showed her kittens the way of the world on just the other side of the window.
On those days I wanted to get out of the sun, which although lovely can aggravate my condition, I indulged in the onsite Afrodita Roa Spa, a leading Mediterranean retreat. A full 1800 meters of water features and facilities, including a delightful seawater pool, saunas of different temperatures, herbal steam rooms, a classic whirlpool bath and Greece's largest byzantine hammam.
This wonderful balance of vitamin D, vitamin sea, and full-on rest and recuperation was exactly what my body needed.
The cool comfortable room (where I got some of the best night's holiday sleep ever), with a welcome fruit platter you could enjoy while watching svelte lizards dart across the lawn and hummingbird moths gather wild flower nectar, was a joy. And the small touches – like grape vine canopies under which you could read and living walls which radiate the scent of honeysuckle and jasmine – made this the ultimate holiday for ME.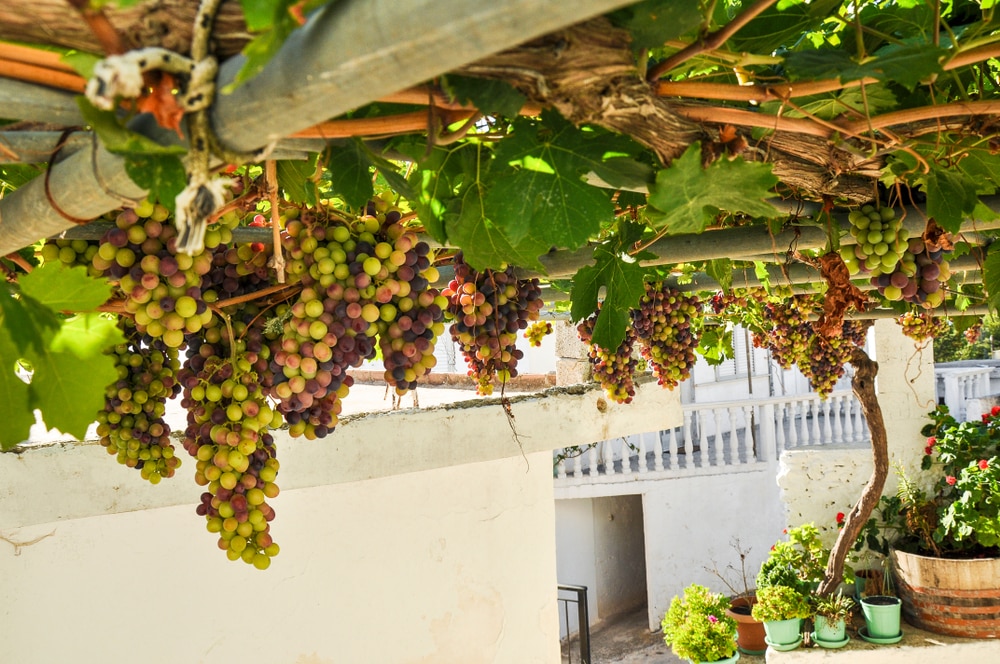 Tips for how to cope when travelling with CFS/ME
Research relief
To alleviate "what to expect" anxiety, research locations and facilities before booking. I used easyJet's package holiday website to find the most affordable breaks and scrutinised TripAdvisor reviews before making a final decision. Choose somewhere with an environment that won't exacerbate your condition. High temperatures and altitudes are punishing on my body so Greece in October, with an average of 19 degrees, was ideal. In fact, I experienced highs of 25 degrees but the constant sea breeze and access to umbrellas for shade made this pleasant. Watch out for places which attract mosquitoes and wasps too and make sure you're stocked up with bite/sting relief. If you're anything like me, your immune system will overact to bug nibbles and cause more discomfort than is normal.
Accessible action
 I'm lucky enough not to need a wheelchair but some that suffer with CFS/ME do. Those with any mobility issues should make sure there is access to a lift or escalator in a hotel with many floors. At the Pomegranate, the walk to the beach was down a steep staircase but the addition of a sturdy railing made this manageable at a slow pace. Also, the toilets and a bar serving food and drinks were at the foot of the stairs so were easy to get to.
Water worries
As someone who gets easily dehydrated, I made sure access to water was my first port of call on arriving at the hotel. As well as housekeeping stocking the fridge daily with a small bottle of complimentary mineral water a centrally placed onsite shop sold large bottles of chilled water. There was a water refill point in the spa, which came in very handy (and saved a few Euros!) Also, make sure there's the option to swim in the sea or a sea-water pool so that you're not exposing your ultra-sensitive body to harsh chemicals like chlorine too often.
Easy travel
When suffering from a condition that leaves you fatigued and aching most of the time, you soon realise your luggage limitations. I'm lucky enough to travel with my partner as I don't travel light, with various medications and paraphernalia a well person wouldn't need to worry about, and he is a kind enough to do the lugging. There are also facilities you can take advantage of at airports. Although I've yet to experience it, easyJet offers a Special Assistance Service which takes some of the queuing, boarding and luggage retrieval angsts out of the airport experience for people with special needs. Keep a few Euros in your pocket to take advantage of luggage carts for hire too. Start and finish your "ME" holiday by accepting a helping hand and relishing that "permission" to relax.
Get covered
 – Make sure that you get specialist Travel Insurance to cover your ME so you know that you can travel with peace of mind.
Do you have experience travelling with ME? Please do share them in the comments!