With Easter just over, and all the chocolate eggs still waiting to be consumed, we decided to investigate that favourite of all sugary sweets – chocolate – and how that relates to heart disease.
*Warning; this blog post may make you crave some chocolate!*
What you may already believe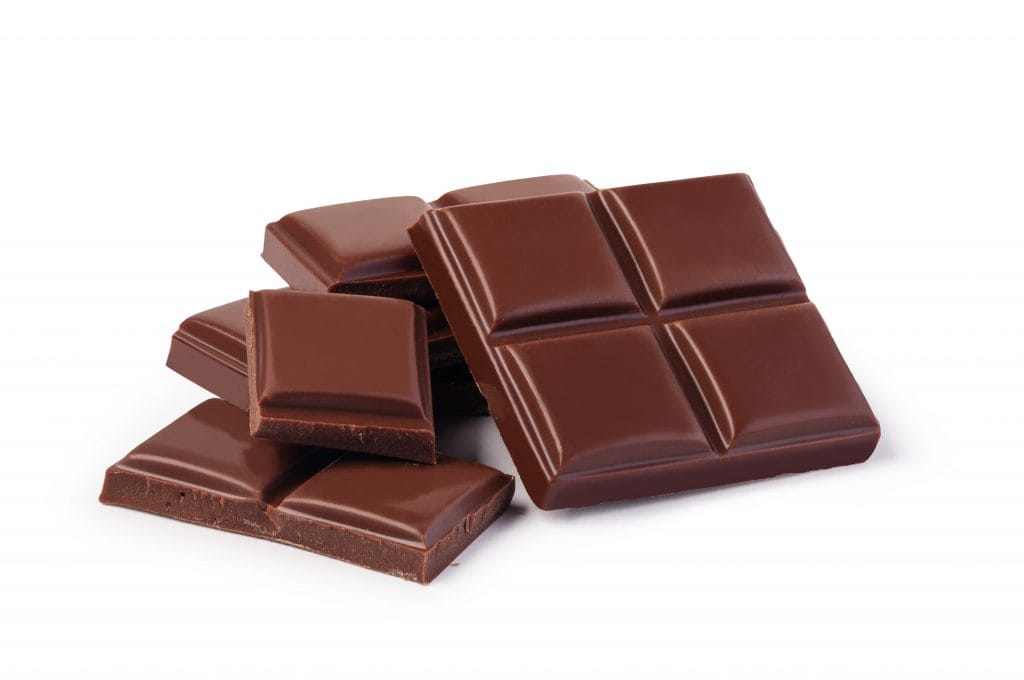 Now intuitively, we'd probably think that chocolate is not a good idea if you have heart disease. And certainly the British Heart Foundation supported this idea with their recent Dechox campaign – encouraging people to give up chocolate for March. Do let us know in the comments if you tried this, and how you found it!
But there's more to think about….
Cocoa beans, the main ingredient in chocolate, contain naturally occurring polyphenols
There is some evidence that polyphenols help reduce blood pressure and have antioxidant properties that could help ward off heart disease. The problem is that many popular chocolate products still contains lots of fat and sugar and these ingredients are likely to offset any health benefits derived from the chocolate content.
This is where some people would argue that dark chocolate really comes into its own. Generally, this is referring to dark chocolate that has 70 per cent or higher cocoa content. Dark chocolate often contains some sugar, but the amounts are usually small and the darker the chocolate the less sugar it will contain.
Oh? So what benefits are there to eating dark chocolate?
Some studies suggest that consuming dark chocolate can improve several important risk factors for heart disease. In a controlled trial, cocoa powder was found to significantly decrease 'bad cholesterol' in men. It also increased 'good cholesterol'.
Dark chocolate can reduce insulin resistance, a common risk factor for heart disease and diabetes. In a study of 470 elderly men, cocoa was found to halve the risk of cardiovascular death over a 15 year period. Another study revealed that eating dark chocolate two or more times per week lowered the risk of having calcified plaque in the arteries by 32%.
Take that with a pinch of salt, but not too much
The British Heart Foundation though, would still disagree with these health benefit claims, even for dark chocolate. They say that Dark chocolate contains more cocoa solids and cocoa butter than milk chocolate, but the amount of polyphenols depends on how the chocolate is processed, so it's not necessarily better. During the manufacturing process, cleaning, fermentation, roasting time and temperature, and the addition of extra ingredients to the cocoa (emulsifier or sugar, for example) can almost completely remove polyphenols from the dark chocolate. Dark chocolate is still loaded with calories and is easy to overeat, resulting in unhealthy weight gain, a risk factor for cardiovascular disease. They suggest that  healthier sources of polyphenols include beans, pulses, fruit and vegetables.
To conclude
Ok, so we can't really agree with the question in the title. Dark chocolate may play a partial role in a multi-faceted approach to a healthy heart. But, as with most things, moderation is important and a healthy diet overall. But, for more information on a healthy heart, particularly when you are travelling, you can check out our info on travelling with heart conditions. If you have any particular concerns about heart disease and your diet, it's always best to discuss with your healthcare team.
And for now, maybe something to think about if you've indulged in some chocolate Easter eggs, whether milk or dark chocolate, this Easter!