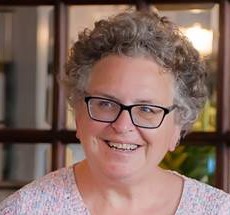 Friend of AllClear, Diana Morgan is a blog-post writer, social media marketer, and eco-retailer. In this guest post, she shares her experience of a recent trip to Cuba, which explored her interests in the environment, travel, food and cookery, and photography!
Cuba is becoming a "hot" destination in more ways than one. Recent political and artistic developments have put this fascinating island in the public eye. These include:
The death of Fidel Castro and the retirement of his brother Raúl Castro, meaning the end of an era and a question mark over how much change there will be under the new president Miguel Díaz-Canel
The visit to Cuba by then President Obama (shortly followed by a Rolling Stones concert in Havana!) and the relaxation of some of the restrictions the USA place on Cuba, and then the election of President Trump and further tightening of the restrictions
The creation of the Acosta Danza company by the highly acclaimed dancer and choreographer Carlos Acosta, who danced with the Royal Ballet for 17 years until 2015. The new company toured Cuba this year and the UK last year
The opening up of Cuba to more tourism
The move to organic small-scale food production following the collapse of the Soviet Union, when large quantities of pesticides and fertilisers were no longer available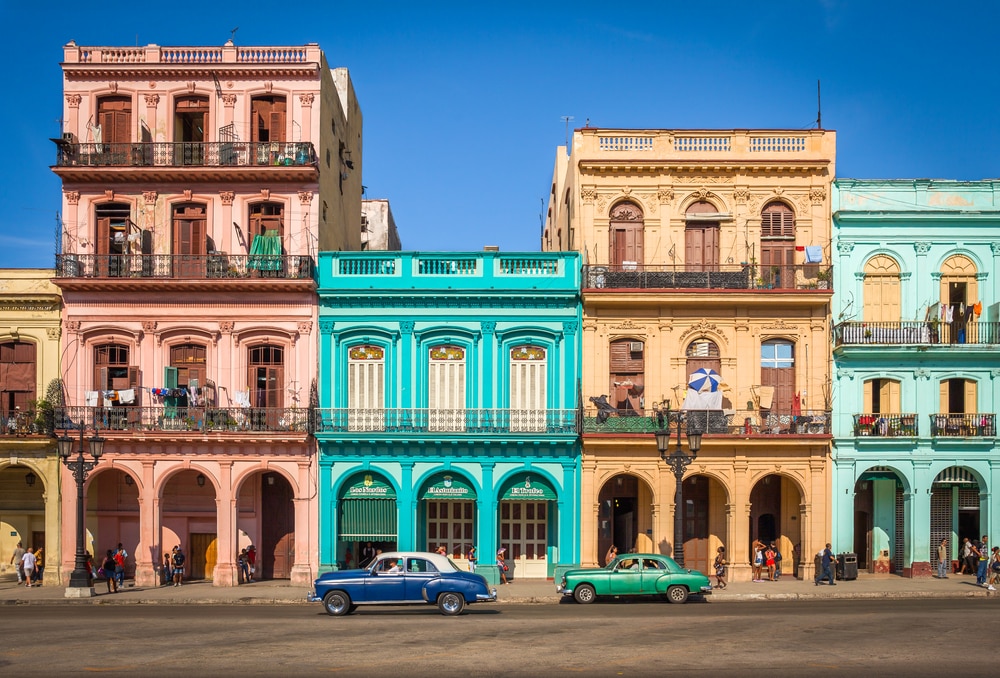 I have been to Cuba twice, in February 2018 and November 2016. My interest in Cuba was mainly piqued by the latter point above, so I went on a tour of organic growing projects organised by a Canadian company, and was so enthused that I went on another one covering a wider area this year!
I have visited several Cuban cities now and will outline them later. The two tours were very inspiring, covering the way the Cubans went about feeding themselves with careful tending of the soil to bring worn-out areas into cultivation. One project was built on the site of a former battery chicken farm and they used some of the infrastructure (and old chicken manure!) to create something far different, with many varied crops and livestock. It was also important for the environment, with tree and shrub planting that brought back birds that the founders hadn't seen in years.
At every place we visited there was a strong emphasis on aesthetics in the design, with many artistic touches. One project was actually also an important pottery venue, the founding couple being ceramic artists, with workshops and international festivals, and sculptures dotted all around the site.
The accommodation
Many tourists come to Cuba and stay in the luxurious surroundings of all-inclusive resorts, but that would be such a shame when there is so much else to see on this unique island. There is a wider selection of accommodation now, with smaller hotels and the typically Cuban home-stay known as the Casa Particular. The latter is the local equivalent of Airbnb, where you can stay with a local family or have a whole apartment to oneself. These are enormously variable but the general standard of the accommodation is simple, comfortable and clean.
Breakfasts are delicious, with a good variety of tropical fruits – it was pointed out that to Cubans, apples and strawberries are considered exotic! The Cubans are immensely hospitable and will help with travel arrangements (often giving you a lift to the bus station or wherever), where to go, etc.. Hiring a car is not recommended because of the bad state of many of the roads, but there is a reliable bus service from city to city (booking ahead advised).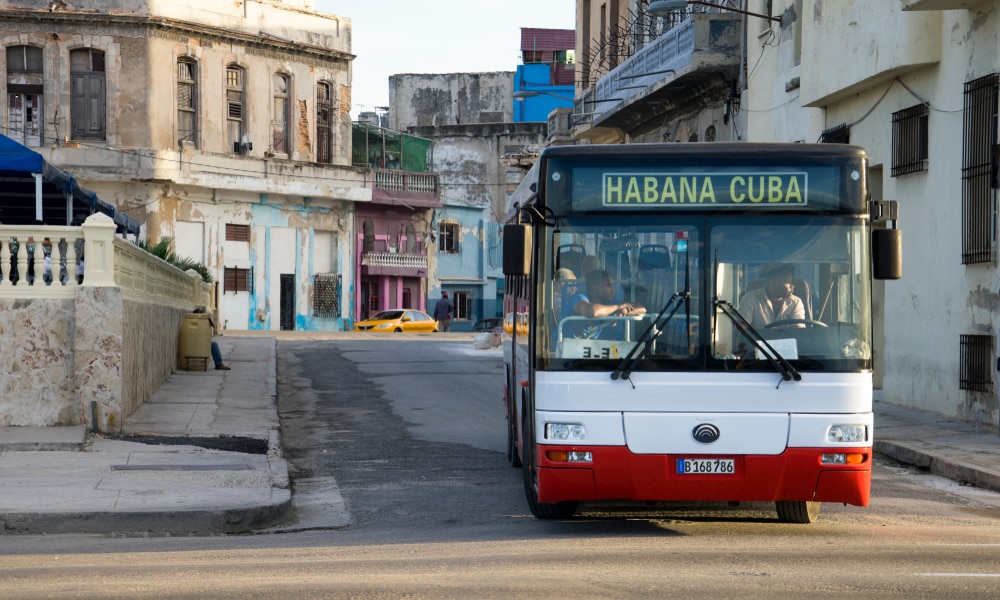 Havana
Havana is the obvious place to start, a city which is just as vibrant as one would expect.
Old Havana is picturesque with its four quite different squares and beautiful historic buildings, and is easily explored on foot. The street art is very imaginative. You can't walk far without hearing lively local music – the music from Buena Vista Social Club and the old classic Guantamera are often played, but there is so much more, especially salsa music (and dancing).
The Malecon is a long seafront promenade, often with pounding waves crashing alongside. There are many hotels in the city centre, and most of the Casas Particulares are in the nearby suburb of Vedado.
About three hours bus ride along the coast is the popular resort area of Varadero, on a long narrow peninsula (making a coast-to-coast walk in a matter of minutes feasible in some parts!). There is a superb long sandy beach. Most of the resort hotels are grouped at the far end, with the vibrant little town nearer to the "mainland". An open-top bus tours the whole peninsula, making it easy to get your bearings.
Trinidad
My personal favourite of the cities I've seen so far is Trinidad, rightly a UNESCO World Heritage site: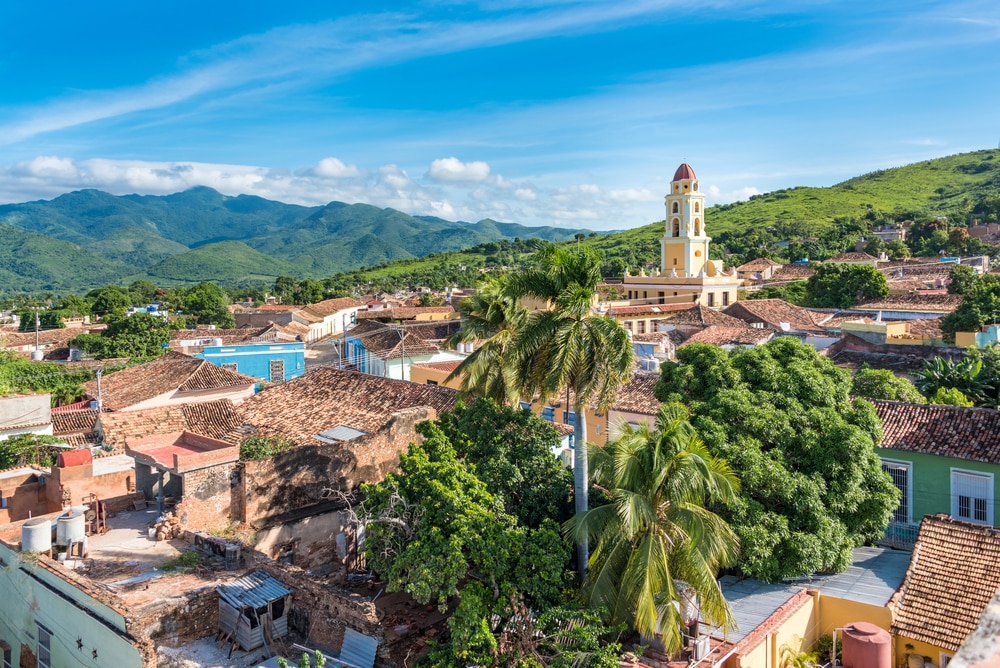 Full of stately but colourful Spanish colonial buildings, there are beautiful squares and some lovely restaurants and places to stay. Outside the main streets the roads can be challenging – they were made from rocks which were ships' ballast! You can visit a stunning beach, a waterfall (it apparently needs some nimble footwork to get there), and the area where the sugar plantations and mills used to be in days gone by.
Santiago and Baracoa
The busy city of Santiago, in the far east of Cuba, has an attractive centre and some beautiful colonial villas (some quite small) which have been turned into education centres, galleries, and restaurants.
A spectacular drive over mountains leads to the small city of Baracoa. This was the area first discovered by Christopher Columbus, who noted the unusual flat-topped mountain nearby: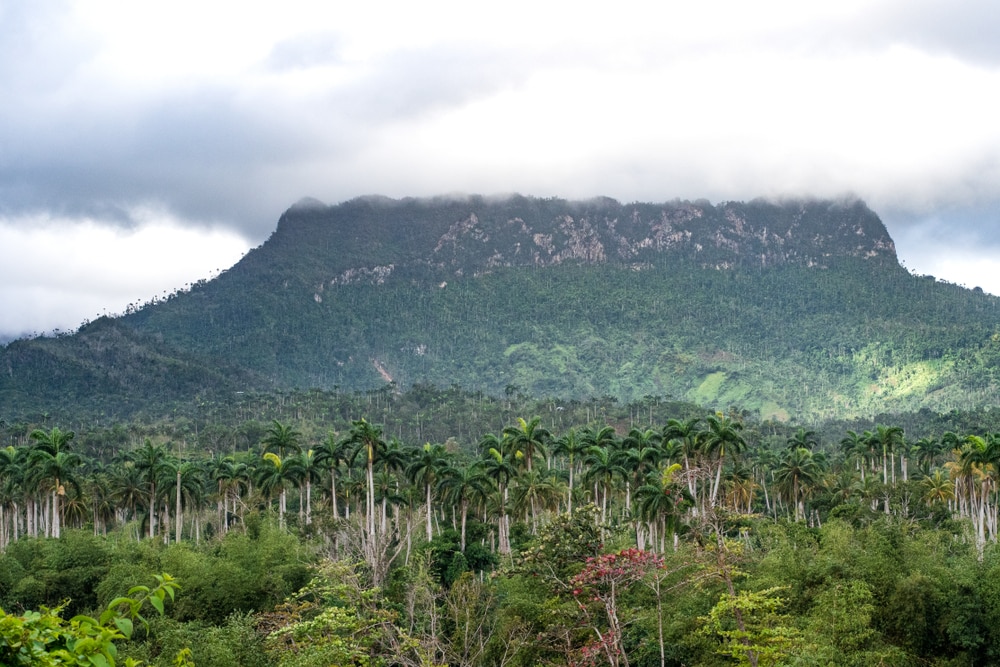 It was the first capital of the country but over time became very isolated as in those days it could only be reached by boat. The colourful main street is full of shops, cafes, restaurants, and galleries.
Probably my favourite was the establishment selling delicious hot chocolate – this is the only region of Cuba where chocolate is successfully grown. We visited a plantation to see the beautiful trees and of course sample and buy the chocolate!
And finally….
I'm often asked if Cuba is safe. Apart from the usual proviso of being careful especially in the main cities, I found Cuba very safe, with little crime. Do visit Cuba if you can, whether independently or as part of a tour, and don't forget your travel insurance!