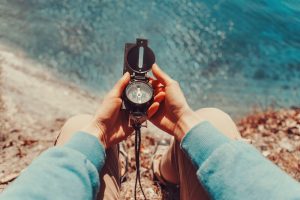 Multiple sclerosis can be unpredictable, yet solid travel plans can help minimise any holiday disruptions. And since The National MS Society of America have stated travel contributes to a better quality of life, we're going to give you our top tips to ensure your holiday is as enjoyable as possible.

We would also love to know what you think. Are these your top tips? Or are there others?
1) Research
When you have decided on the place you want to visit, start looking deeper into the accessibility of the area. Is it wheelchair friendly? What if you were to have an episode of  reduced mobility? Look for somewhere central, and if you feel comfortable you can go further afield when you're there.
2) Have a chat with your doctor
If you're planning on going somewhere that may need vaccinations you'll need to make sure they are compatible with your medication. While you are there you can make sure you know all the renewal dates for your prescriptions so you won't have to worry about it later.
3) Put your own travel kit together
If you know that your symptoms tend to get worse during the heat, be sure to pack things like mini-fans and spritz bottles. Think about what you use in your normal daily routine in terms of toiletries, and put in a mini bottle of it for travelling. Many people with MS find that heat can make their symptoms worse, so be sure to factor this in while packing.
4) Get your papers in order
Get a letter from your doctor to confirm your diagnosis; a list of your medications; an itinerary of your travel (and give a copy to someone you trust in case anything goes wrong); your travel insurance documents; and a note of your specialist and how to contact them.
5) Factor in recovery time
If you're travelling long haul – or there is a lot of connecting trains/coaches/planes – make sure you have rest stops planned in. Pace yourself.
6) Utilise your phone
If you have the capability to download apps or use maps, use them to make sure you know where your nearest toilets are.
7) Pack as lightly as possible
Happen to be travelling solo? Avoid baggage claim, heavy loads, loss of luggage – and so much more – if you pack just the essentials in a backpack.
8) Pack a (digital) camera
Document your travels, and other essential information as you go. Not only will you have gorgeous memories of where you've been, but it can also help you remember particular details, like your room number. If you don't have a camera,  just use your phone!
9) Ask for help
If you need help with something while you're travelling, like wheelchair assistance, a seat, or if you're just not feeling quite right, then let the hotel and your travel companion know.
10) Stop putting it off
There is no better time to travel than right now. Learn about new cultures, try new foods, and capture life-long memories! Start your new experience of the world today.