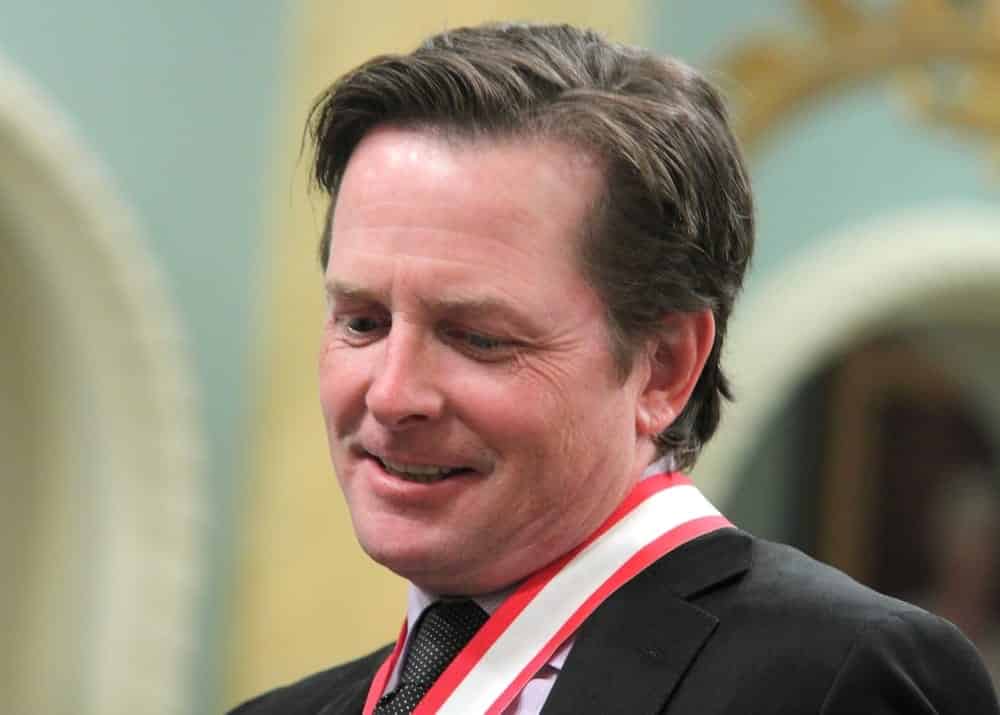 Michael J. Fox is probably one of the most famous people with parkinson's disease. 
And for good reason. Apart from being a star actor, he's also been an inspiration for those diagnosed with parkinson's.  
He was first diagnosed with Parkinson's at age 29, a full 27 years ago, and has been living an active life ever since.
In his memoir, Lucky Man, he explains how he came to terms with his diagnosis and set up the Michael J. Fox Foundation to support those with the disease. 
However, by his own admission things are not always plain sailing. He still finds it difficult to predict when his daily meds will kick in, which means that he is often seized by stiffness and tremors that make it difficult for him to move or carry out simple tasks.
Yet he doesn't let it stop him living a fulfilled life.
In recent years he's still been able to continue his acting career, and attend social engagements; including the Oscars.
How does he do it?
A great sense of humour has helped, but also by following a schedule. 
In this post, we will be offering tips to help you arrange your schedule for travelling with parkinson's disease…
Tips for travelling with parkinson's disease
The first step is always to talk to your doctor before you start planning your trip. They can give you custom advice and let you know the best time to travel. They can also give you a health regimen that you will be able to stick to while you travel, as well as enough medication to last the duration of the trip.
Print out a card with the name of your doctor, your travel insurance company, your emergency contacts and your medication information and place it in your wallet or purse.
As Michael J. Fox

explains in this interview

, meditation can be incredibly helpful for dealing with parkinson's. He uses it to calm down his brain, which sometimes helps to still the tremors in his body.

Let the airline know if you require extra assistance during the flight – they will often be able to provide you with a wheelchair and give you more time to board. They also may be able to fast-track you to the front of the queue, so that you don't have to stand for a long time.
Many

parkinson's medications can cause drowsiness

, particularly after eating. When driving, take a nap before you go and avoid eating for two to three hours before departing.

If you have equipment such as artificial joints, pacemakers or deep brain stimulation equipment, make sure that you have all of your documentation with you so that you can let the airport know in advance.
If helpful, take straws along with you to help you with drinking, as well as napkins just in case.
People with Parkinson's often find that being fatigued can make your symptoms worse. Don't try to cram too many activities into your trip, you'll need time to unwind and rest!