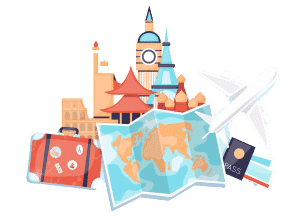 Before being diagnosed with colon cancer in 2010, Evelyn Wood travelled extensively in business and had lived in a number of African, European and Asian countries. At 75, he now lives with his wife in London, as a published writer and illustrator of children's literature. He lives with a permanent ileostomy.
Though it has affected his travel plans, it has not stopped him venturing the globe. Recently, he went on holiday to the Central Asian country Kyrgyzstan, documenting the affects of travelling with a stoma in a beautiful but unfamiliar environment. Here is Evelyn's blog in his own words.
Stoma travels in Kyrgyzstan
I'm an Ileostomate and, without a colon to absorb liquid, I'm incontinent and usually a bit dehydrated. Recently, I returned from a three-week trip to Kyrgyzstan.
The flight
Flying is tricky for me and travel in some countries is challenging. Preparation is important – a good supply of ostomy equipment, Lopermide to control diarrhoea and rehydration powders to replace lost salts.
Vitally important is travel insurance. I'm 75 and already excluded by some providers due to my age. My medical history excludes me from others. Fortunately, AllClear Travel Insurance do not discriminate and I'm covered at a reasonable cost.
I do worry, about bursting bags, diarrhoea and losing equipment, but what's a holiday without a few exciting concern?
At airport security I'm patted down, "Stoma" I explain, he nods and smiles. Aircraft toilets are a huge problem. My bag is on my stomach and the loo is too small for me to sit. I'm still flexible enough to crouch down, but in the future? It doesn't flush until attempt six, but I discoverer that lining the inside of the bowl with tissues solves the problem.
The trip
First stop is lake Issyk Kul. It's 180 kilometres long up to 60 kilometres wide and its crystal clear slightly saline water never freezes. It's awesomely beautiful and surrounded by snow-capped mountains even in summer.
Our Soviet era hotel is fading, but marble and wood panelling hint at its former luxury, enjoyed by Russian party members. The food is so awful that, as with all truly terrible things, it verges on a new art form.
On to Karakol, a town at the eastern end of the lake built by the Imperial Russian army in the 1870s, now popular as a base for climbers, trekkers and skiers. It's an odd mix of grey soviet era apartment blocks, little cottages with painted shutters, new marble clad buildings and soviet era civic structures.
It's a hideous, but charming mess. Potholed and deeply rutted roads intersect well-maintained main streets. A weird mix of rural, urban and suburban with cows and horses grazing scrubland. Mad in an eccentric way and I love it.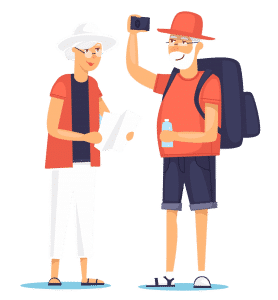 The town, 90 miles from China is in the region of Tian Shan's highest mountain the 7,439m asl Jengish Chokusu. We return to Bishkek via the south shore. It's undeveloped – the shoreline is mostly boulders and pebbles, contrasting with the north shore's fine sand.
We stopped opposite a small inlet that offered Dair, my wife's brother, a chance to swim, and me a toilet break. The wooden hut's floor had a hole, below it a pit. It seemed that the world's total fly population had joined me. No choice but to strip and hand my clothes to my wife, Aselle. I wonder what are worse, flies or stink and emerge gasping for breath. Alone I would have had to tie my clothes around my neck.
Medical assistance while on holiday
I had stomach pain with frequent and watery motions next day. Ostomates fear a blockage that can need medical help. I check the net for Stoma nurses – there are none. It's a comfort to know that MAPFRE assistance is a phone call away, but I decide on self-help first – a hot bath, stomach massage and exercise.  No food, but re-hydration mixes every few hours.
Next morning the block has cleared, but I still have diarrhoea. Monday: no food for two days and we go to the President's Health Centre. It used to be exclusively for party members, then for parliamentarians, but now for those who can afford to pay.
Excellent doctor. I have a bug and she prescribes antibiotics. I ask about ostomates. "Yes there are some," she says. "Where does one get stoma bags?" "Hospitals don't have any," she replies, "you have to ask the central pharmacy which pharmacy has them in stock."
We search online; mail order from Russia and the USA, nothing local. A bag costs around $2 plus shipping. A typical user would need $1,500 pa for kit, tough when a junior doctor earns $870 a year and the most optimistic statistics claim annual average earnings are $2,500.
Two years ago I asked a medical student what happened to people with colon cancer. "They die," she said. It's sad and sobering. My consultation and medicine cost $30.00 and I don't bother to claim. I'm lucky to live in the UK.
Heading home
It's been an exciting trip, my plumbing is normal and our last day is spent with friends at their dacha. The garden is full of fruit, plums with blue bloom like damsons they taste heavenly.I eat tomatoes bursting with sunshine flavour that remind me they are worth eating.
A stoma can be disruptive, but in the end these simple moments make travelling worth it. I would advise all who have such a condition to keep on exploring. With solid travel plans and a sense of humour, it's never too late for your next adventure.