Baby Boomers have still got it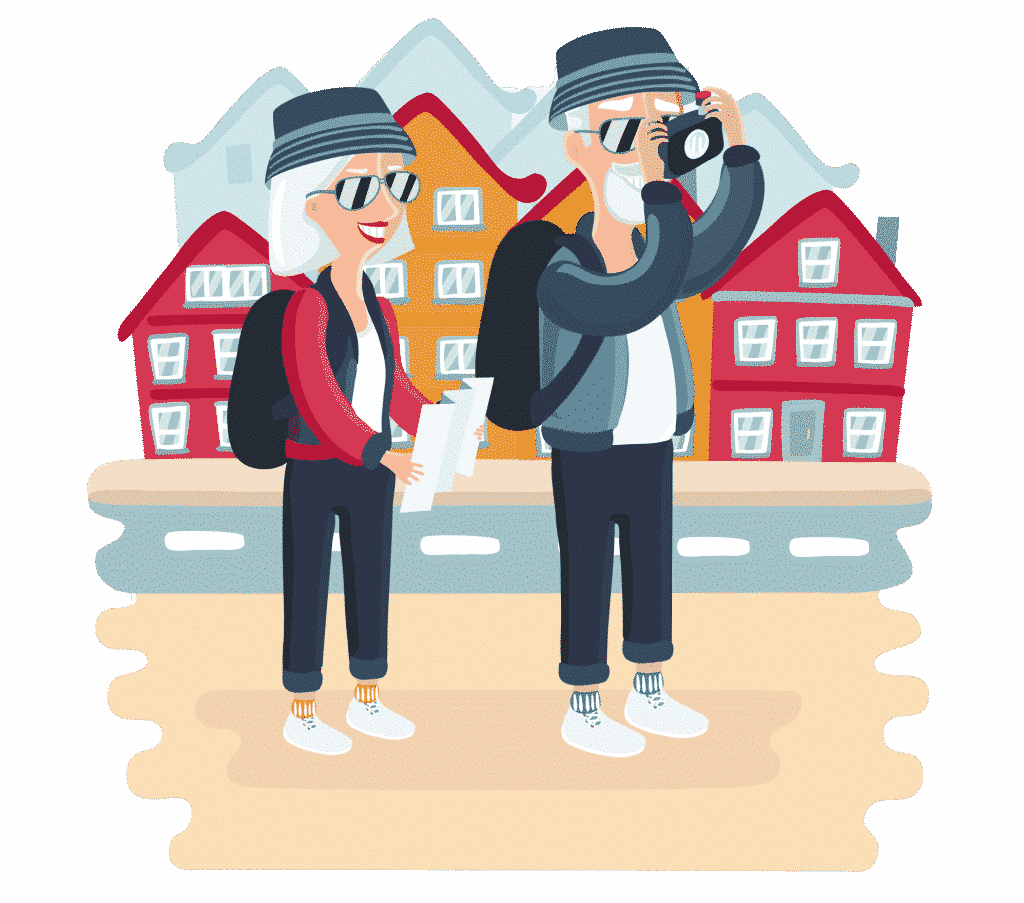 With Baby Boomers reaching new longevity milestones in the UK, it's estimated that the number of people aged 65 and over will rise by 278,800 each year. If you're not already in this group, it's very likely that your parents, grandparents, or close loved ones will fall into this age category.
People over 65 are travelling more than ever. According to the Office for National Statistics, UK residents have made an estimated 6.1 millions visits abroad during 2017, and more and more of these holiday makers are those seeking fun experiences during their later years. Indeed, studies by the International Longevity Centre predict that the number of senior travellers will continue to rise.
It is common for people to tell their seniors that, "it is too risky to travel by yourself." In fact, most people aged over 65 will tell you that they can travel happily and safely; due to having more funds, time and wisdom, in their silver years.
Keep reading to learn more about the 10 things not to say to a traveller aged over 65, taken from the experiences and opinions shared by senior travellers throughout the online community.
10 things NOT to say to a traveller aged over 65
1. You're too old to travel now – 20 years ago maybe!
"Age matters only if you're a cheese. Travel is the fountain of youth and more people than ever are hocking their rockers and buying plane tickets!" – Savvy Senior Travelers 
2. That's a lot of activities on your list, you'll tire yourself out! 
"We're both retired so time is no longer a factor when we plan a trip. We can travel farther, immerse ourselves into a new country, learn about the history and culture and visit the places we want to see while absorbing new experiences at our own pace. No more trying to cram everything into an annual two-week vacation and exhausting ourselves!" – Anita Oliver and Richard Nash of No Particular Place To Go    
3. You must have a few medical needs at your age. How will you manage the special requirements when you travel?
"We're very fit and we have no special needs, but my wife has asthma, so she's aware of triggers and prepared with appropriate measures to ease her reactions. We also purchase supplemental medical coverage to cover us on our trips" – Arnie Jacobsen of Arnie and Jo Are On the Go
4. Is it not very difficult to travel on a fixed income?
"Travelling as a senior means freedom…There's more money in the budget as well as time to travel. Seniors that are already retired can sell everything and travel the world indefinitely. It's all about freedom of choice." – Donna and Alan L. Hull of My Itchy Travel Feet
5. With your chronic health condition, don't you think it's a little reckless to travel away from your personal doctor?
"We decided to make travel our priority and work around health issues. Finding doctors when we've needed them during our travels has never been an issue and we've been pleased with the high level of care we've received when we've needed it." – Anita Oliver and Richard Nash of No Particular Place To Go
6. I think it's too dangerous for you to go abroad—haven't you seen the news?
"Bad things can happen anywhere – in my town or across the world. But travel is one of the most empowering adventures on earth. If you're afraid now there's every chance travel will cure you of that fear – and of many others." – Leyla Giray Alyanak of Women-on-the-Road
7. What if something happens to you? Medical emergency costs are very expensive.
"Before leaving on a trip, it's important to check what health insurance will and will not cover. I also recommend a yearly membership in a medical evacuation program. Most travel insurance policies will take you to the nearest hospital. But members of medical evacuation programs are transported to the hospital of their choice, no matter the location. Depending on the emergency, this can save thousands of dollars." – Donna and Alan Hull of My Itchy Travel Feet
8. Didn't your doctor put you on a special diet? You won't be able to eat anything if you go to a foreign country.
"At this age you should not excuse food as a crucial factor in determining the venue. A little search on the Internet and your travel agent can familiarize you with the cuisine, tastes of people and the luxury plus the budget restaurants at the place you propose to go. Additionally, a variety of foods are readily available on the deck of a cruise in a cruise voyage." – NSeniorGuide
9. Are you sure you'll be alright if your travel plans change?
"It's important to keep in mind that life still goes on just like if you'd stayed home : THINGS WILL GO WRONG and there will be some frustrating moments. Keep a sense of humor and imagine the story you can tell your friends later. It might help to take small steps out of your comfort zone at the beginning or take small group tours and let someone else guide you through places that you're unsure of." – Anita Oliver and Richard Nash of No Particular Place to Go
10. At your age, I can't imagine being strong enough to travel still!  
"I feel that I am actually healthier when I travel because I usually get in more exercise walking here and there and just moving around, much more than when I am home, but I always take my medicines with me." – Carole Terwilliger Meyers of Berkeley and Beyond
The Baby Boomers are defying expectations! If you're over 65 don't worry about the naysayers – plan your next adventure! You'll comeback with your very own responses as to why travelling aged over 65 can be as enjoyable as ever.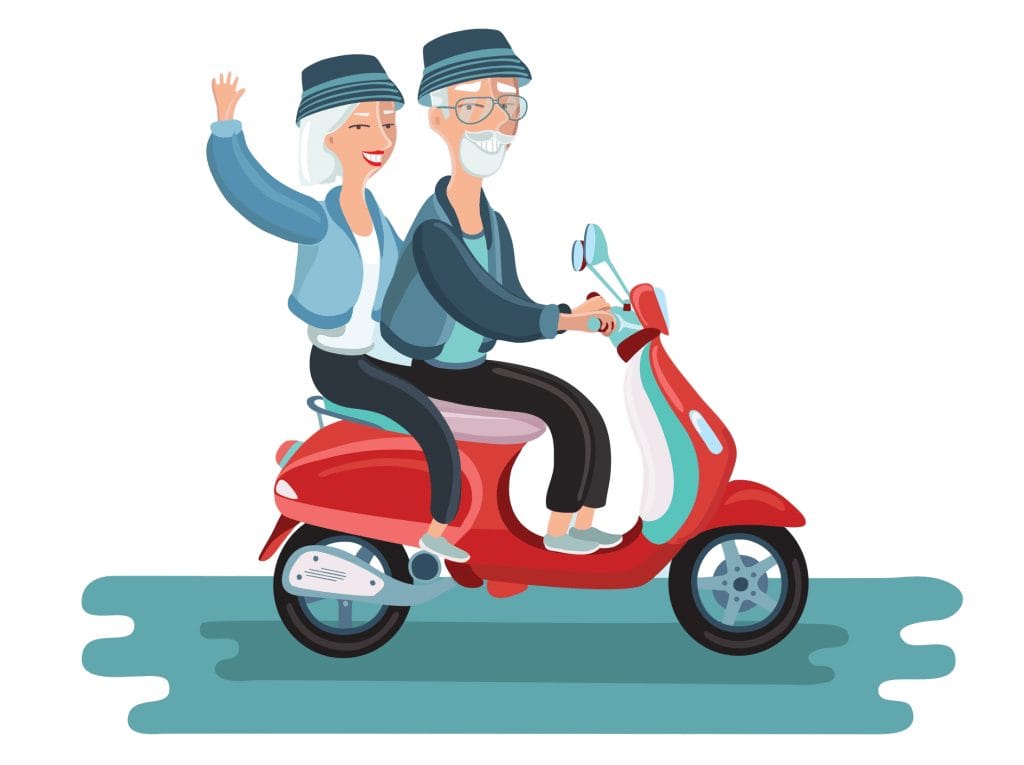 Visit our Over 65 travel insurance page for information on the cover we offer, or get multiple quotes in one place using our comparison tool