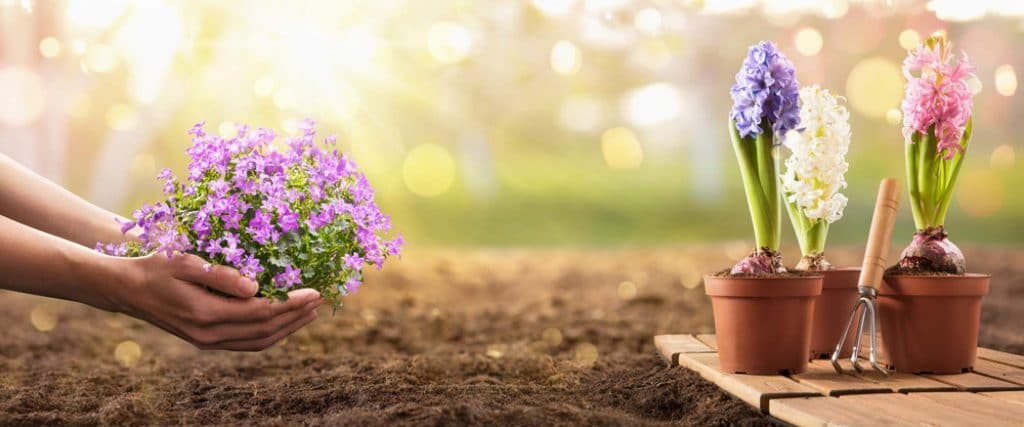 Friend of AllClear, Diana Morgan is a blog-post writer, social media marketer, and eco-retailer. In this guest post, she shares her top 7 tips to help your garden blossom this spring.
After a dull, wet and cold early-spring, it seems we're finally heading towards better weather!
Coronavirus is currently stopping our sunny getaways abroad, but one small positive outcome is the possibility to focus on home life, including the health of our gardens.
Especially when rain followed by sunshine can give our gardens a huge boost, so here's 7 tips to keep your garden blossoming…
Tidying up Spring Bulbs
Nip off the heads of daffodils and leave the stalk to die down along with the leaves, enabling the plants to build up strength for next year. Don't tie a knot in the foliage, that's obsolete advice. Bulbs will benefit from a watering with liquid tomato feed after flowering. More bulbs can be planted in autumn, but snowdrops should be planted "in the green", in late winter – I learnt this to my cost a few years ago!
Bedding Plants
When should you do it?
It is safe in most areas to plant out bedding plants now or by the end of May. Sometimes we're over eager to get started, but you don't need to rush
What kind of container?
For bedding plants in hanging baskets and pots, try to use a larger container where possible. The bigger volume of potting compost helps prevent the flowers from drying out too quickly. Consider carefully where you place these,  as it can make a difference in keeping the plants moist. Your choice of plants helps here too: for instance busy lizzies are far more thirsty than petunias. Again, tomato feed is fine for flowers (I'm not in the pay of the tomato feed manufacturers, I'm just saying that you don't need a different feed for each type of plant!)
Bedding Vegetables
A huge array of vegetables can be sown or planted out now. I particularly love growing tomatoes (favourite variety: Sungold) and courgettes, and have discovered that I do like runner beans after all, now that we grow our own, pick them young, and don't cook them for too long. This is my second year of having a greenhouse and I hope to be growing loads of tomatoes, aubergines, and red peppers in it. These three will benefit from a regular watering with (you've guessed it) liquid tomato feed once the fruits start to form
Planting Shrubs or Trees
Think about planting shrubs and trees for a succession of flowering over the year, for instance, in approximate order: forsythia, plum trees, camellias, azaleas, rhododendrons, ceanothus (a favourite of mine), apple trees, and lilac. My abelia in the front garden produces small pink flowers on slim arching branches from about mid-summer into early winter – such good value!
Clearing out the Composit
Now's a good time to give the compost bin or heap a good sort out, removing any rotted material to use on flower and vegetable beds (preferably after a good rain soaking to help retain moisture) and mix up the rest to start it hotting up again. When adding to the heap remember to keep a good mixture of nitrogen (kitchen peelings and green waste) and carbon (woody prunings, cardboard, and newspaper – the latter two are especially used when the compost seems rather soggy)
Enjoying Your Spring and Summer in the UK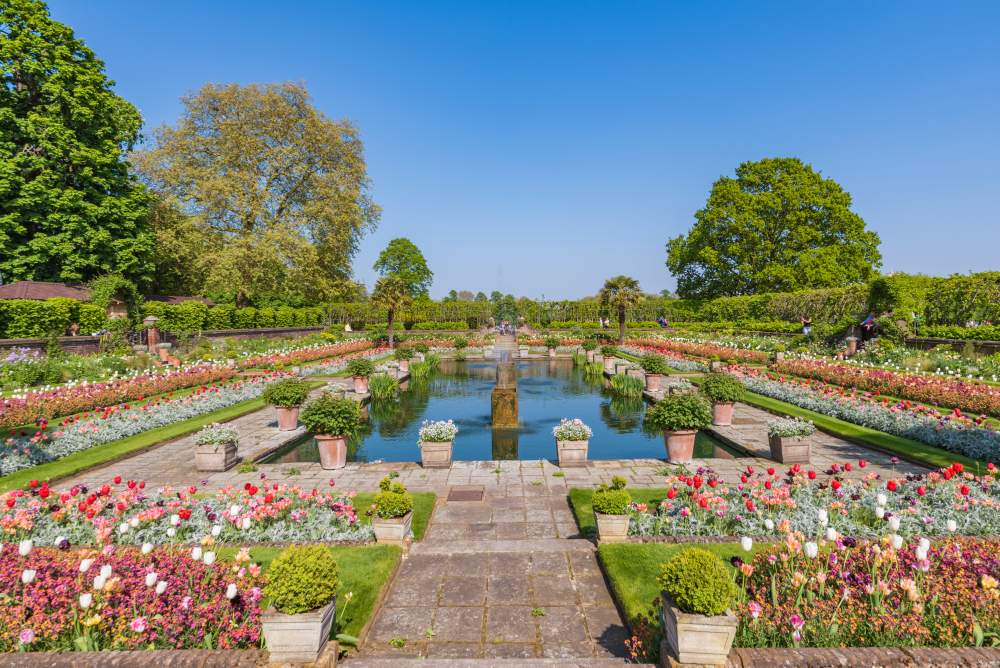 During these uncertain times it's important we still try to enjoy ourselves where possible.
Remember to sometimes just sit in your garden and observe the scents, new flowers, and bird life – it's so easy to get so involved in the work and not spend time just being here, and with a lot of us having more time on our hands a home, it's a chance to appreciate nature at home, and in the UK.
These are just a few ideas to get you started, but we hope they have helped – Happy gardening!