Looking to make the most of summer in the UK? There's plenty to explore outside of the usual big cities. Don't forget about the picturesque seaside resorts, lush countryside and cosy cottages found in some of our most beautiful towns…
Packed with character and oozing charm, our list of the most beautiful small towns in the UK will have you planning your next break in no time!
Weymouth, Dorset, England
The seaside town of Weymouth is nestled in the centre of the Jurassic Coast, a UNESCO Heritage-listed stretch of coastline. Many of the craggy cliffs can be dated as far back as the Jurassic Era – hence the name! The most photo-worthy spot is arguably the pebbly Chesil Beach, which inspired Ian McEwan's celebrated novel of the same name.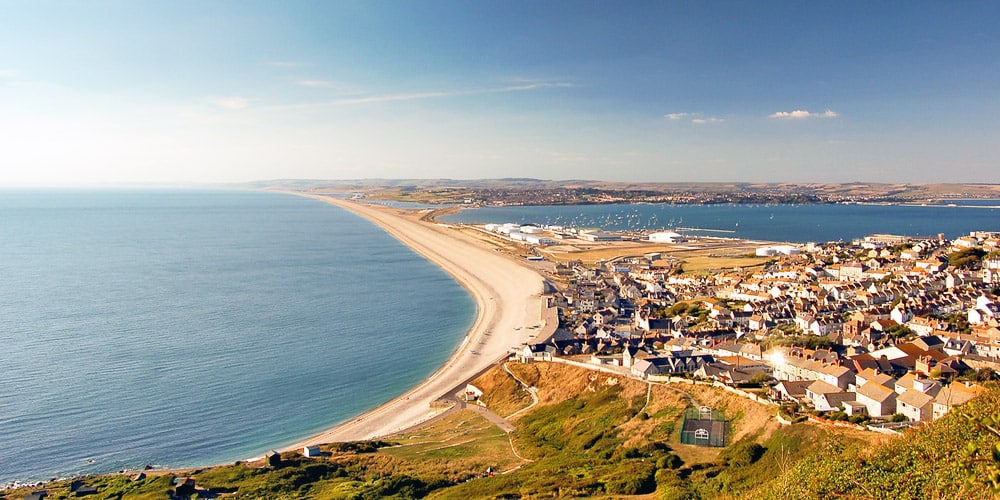 Ballintoy, County Antrim, Northern Ireland
Ballintoy is a harbour town known for vast, uninterrupted views of the sea, an elegant white church set on a hill above the village, and—more recently—for being a filming location on Game of Thrones. If you're heading here for a trip, be sure to visit the stunning Giant's Causeway and the Carrick-a-rede rope bridge, which are just a stone's throw away.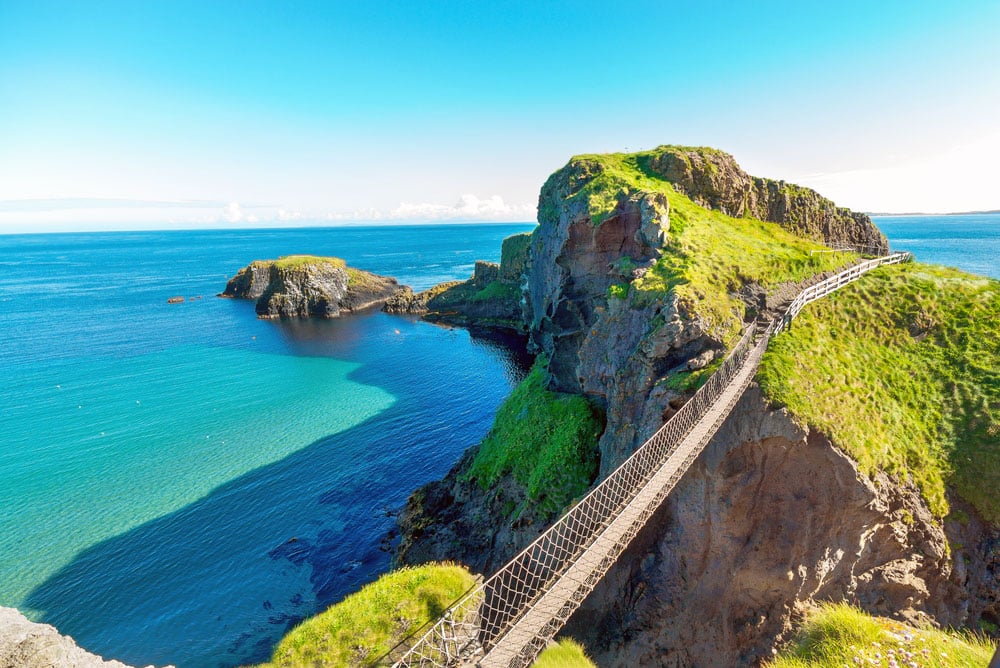 Berwick-upon-Tweed, Northumberland, England
The northernmost point in England, it's easy to see why ownership of this picturesque town was contested for so long between England and Scotland. Berwick features several beautiful bridges that cross the River Tweed, which makes it easy to explore by foot. There are plenty of historical attractions including the Medieval walls that surround the town.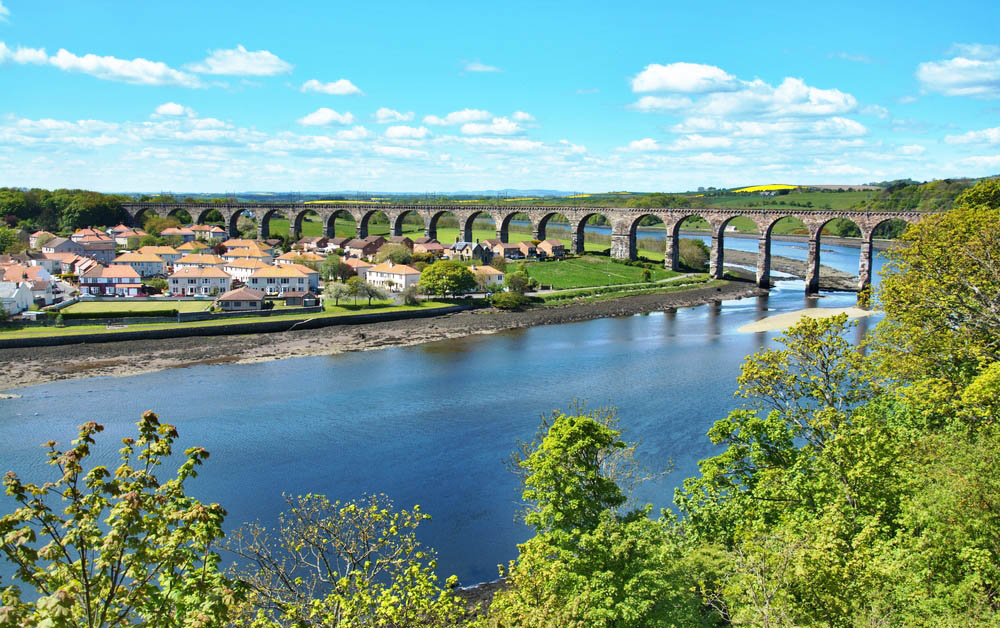 Tobermory, Isle of Mull, Scotland
Legends say that a Spanish shipwreck filled with gold is a the bottom of Tobermory Bay, having sunk during the 1588 Armada. But you don't need to get your feet wet to see real treasure in this most beautiful Scottish town. Situated deep within Scotland's Inner Hebrides, the history and scenery of the place is beguiling. Carved out of hills and lochs, moorlands and ocean, its home to one of the oldest commercial distilleries in Scotland. Tobermory Distillery has been producing single malts since 1788. A stroll along the coast will reveal colourful fisherman's houses while whales, dolphins, and porpoises can often be seen swimming nearby.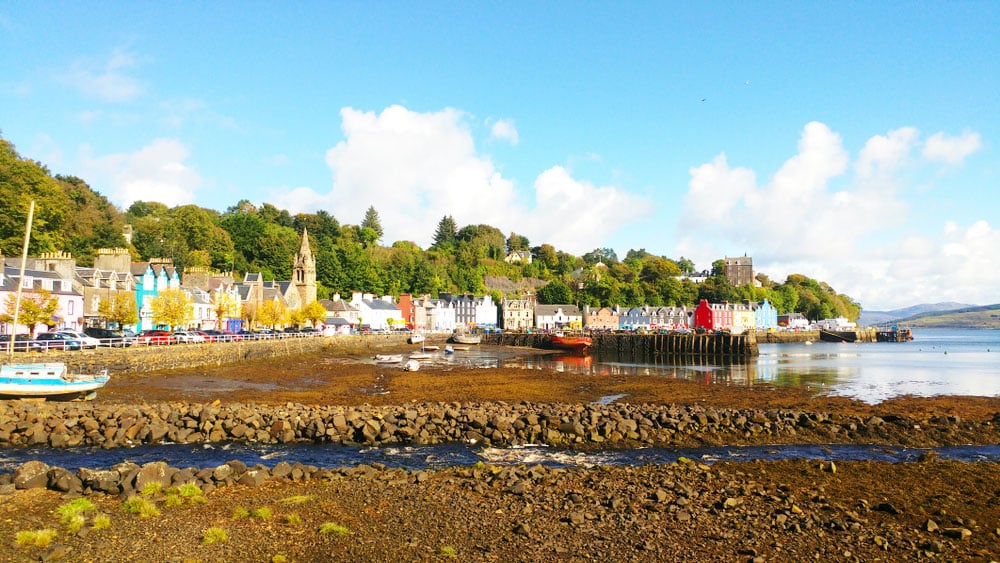 Burford, Oxfordshire, England
Featuring all the important markers of a typical English village, Burford looks just like what you might see on the tin lid of a box of all-butter biscuits at Christmas time. Lush trees line the streets and rows of yellow limestone houses look as perfect as the day they were built. Located in the Cotswolds, the town's church is built over the ruins of a Roman villa with some fragments of tile mosaics still visible.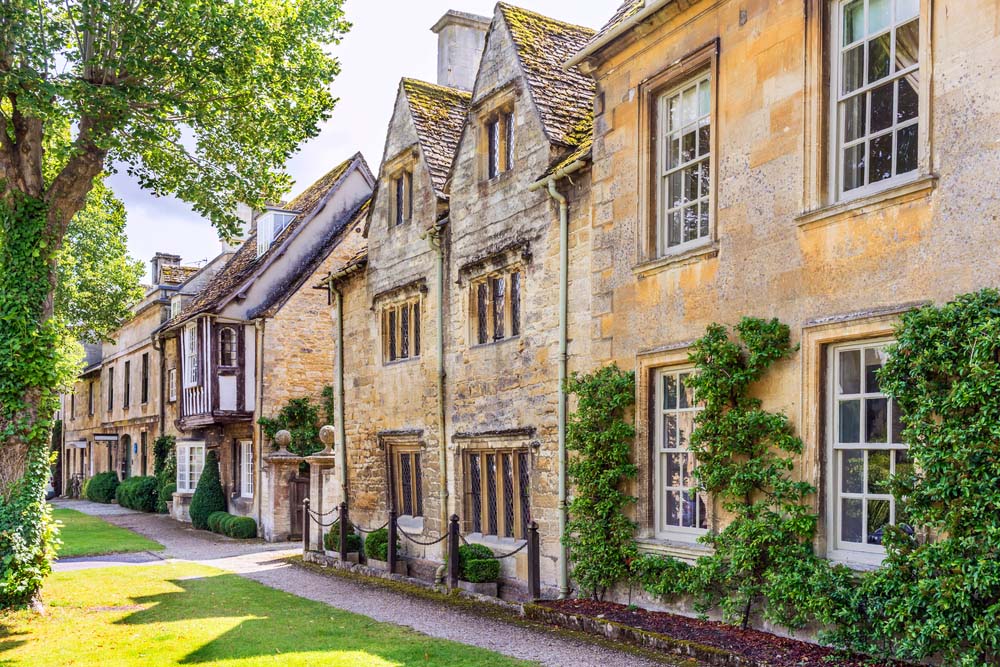 Bowness-on-Windermere, Cumbria, England
Known for its rural lakeside setting, charming architecture, and The World of Beatrix Potter Attraction, this Lake District town became an instant holiday retreat in the nineteenth-century with a railway extension from Kendal. This stunning waterside town is a great base to explore England's largest lake with 14 islands to seek out.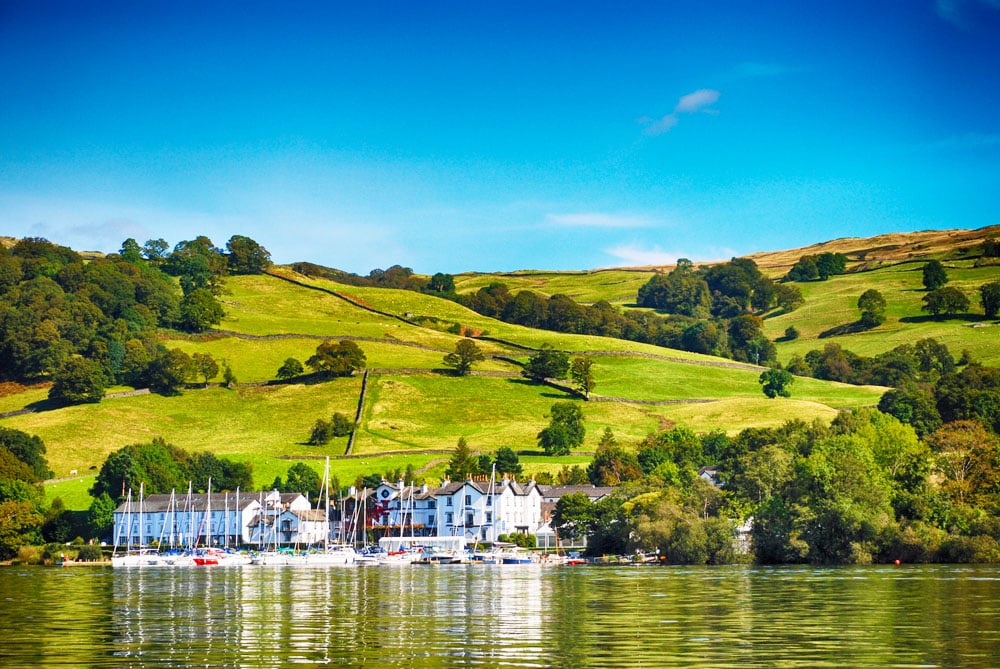 Whitby, North Yorkshire, England
A picturesque Middle Ages fishing port on the wild heritage coastline of east Yorkshire, Whitby has plenty to offer. Visit the spooky ruins of Whitby Abbey at East Cliff or find hand-crafted Whitby jewellery made with Jet that was locally mined and treasured by the Romans and Victorians alike. Caedmon, a monk during the Abbey's heyday, is the world's first known Anglo Saxon poet. Read up on him before your visit and see the landscape that might have inspired him. For an (oc)cultural feast, the bi-annual Whitby Goth Weekend paints the town black, with revellers travelling from around the world to attend.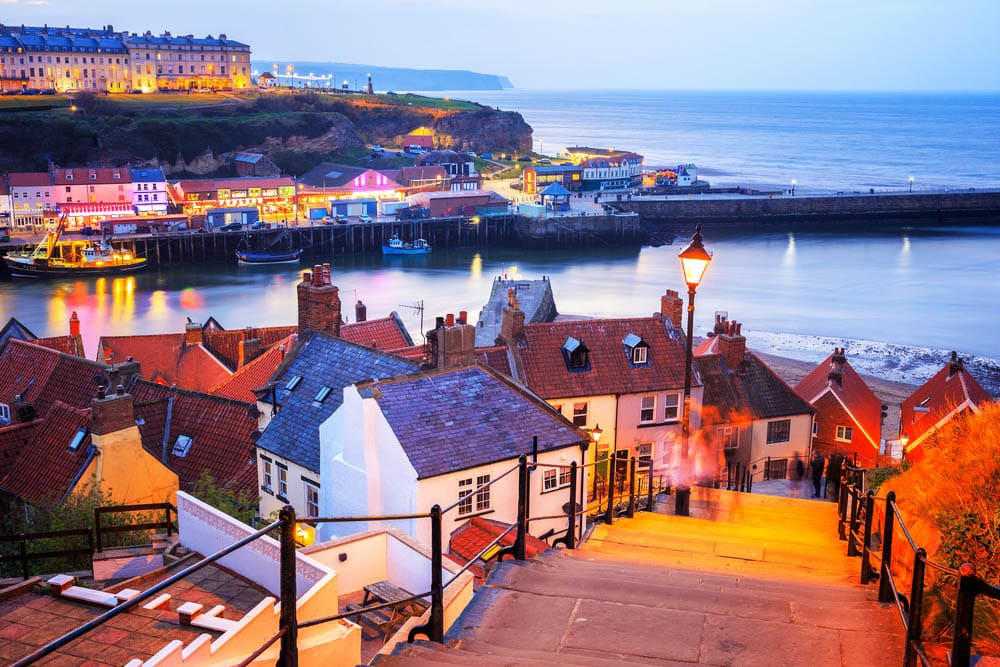 Portmeirion, Gwynedd, Wales
A visit to Portmeirion will make you feel as if you've entered some sort of Twilight Zone and been transported to Italy during the Renaissance period. Designed and built by Sir Clough Williams-Ellis between 1925 and 1975, this striking creation is a must-see. No longer a residential setting, this beautiful small town now serves as a tourist attraction and is preserved by a charitable trust. On your trip, expect to see extensive gardens bursting with rhododendrons, azalea, and camellia in spring. In summer, Douglas Firs and Coast Redwoods provide shade, and exotic Gingko Biloba trees blaze like the golden as the sun in autumn.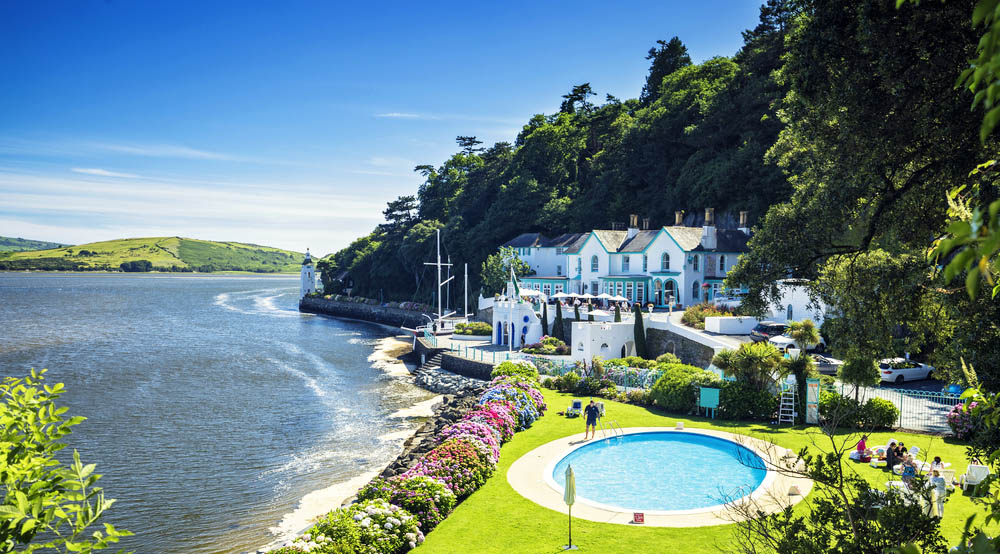 Mousehole, Cornwall, England
Pronounced 'Mowzle', the minute fishing village of Mousehole is said to get its name from the narrow port entrance. Expect windswept coastal walks and a stellar surf scene with Cornwall at its wildest and most rugged here. Pick up home-made produce with scones, bread and eggs left for sale on garden walls with honesty boxes to take payment. Enjoy heaps of freshly caught seafood and sip on locally brewed ale at Dylan Thomas's favourite watering hole, The Ship Inn, where a corner of the bar is still dedicated to the poet.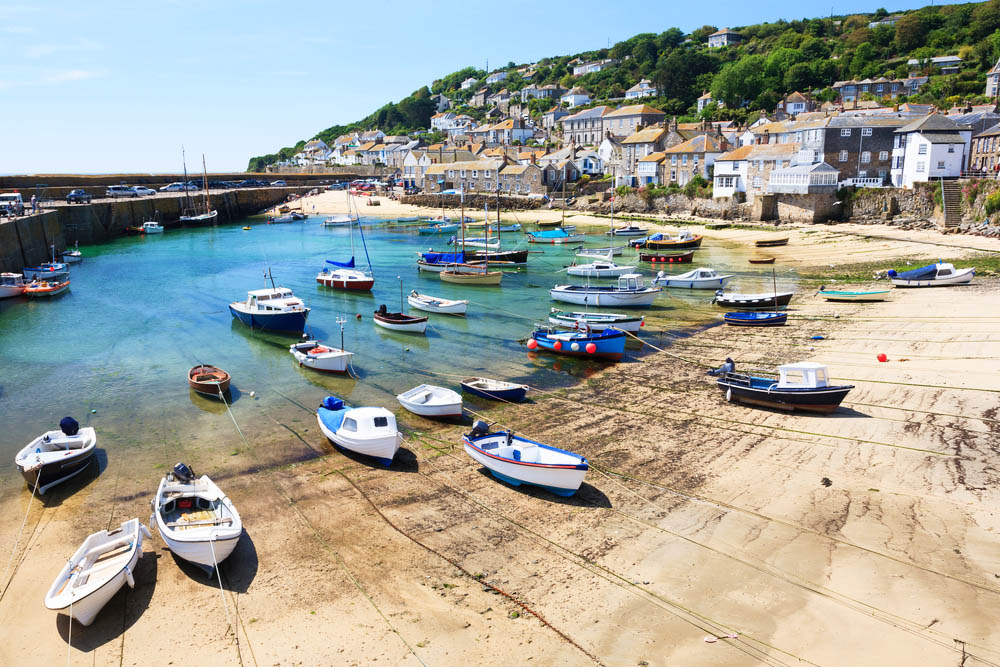 Lavenham, Suffolk, England
Once a wealthy medieval trade hub, Lavenham holds true as one of the country's most charming small towns. It undulates with timber structured pastel buildings and boasts an impressive 15th century church. It's beauty is such that its 14th century cottage, De Vere House, was chosen as the birthplace of both Harry Potter and Albus Dumbledore in Harry Potter and Deathly Hallows Part One. Just 2 hours from London, it makes for an ideal day trip if you are travelling from the capital.