From museums to art galleries, ancient ruins to mind-blowing feats of engineering and superb architecture, we often see art and culture all around us on holiday.
However, while it's fascinating to look at paintings and artifacts, it can be hard to make sense of them and truly understand the why's and the how's of their creation. That's why an art and culture tour with a knowledgeable guide is a great way to immerse yourself in the history of your destination.
Read on for 5 of the best…
Telegraph Tours: A Portrait of Matisse – Matisse and Picasso on the Côte d'Azur
Fans of classic modern art will love this tour led by journalist and broadcaster, Alastair Sooke.  Travel to an idyllic Mediterranean setting where Matisse and Picasso famously created some of their most iconic pieces.
Highlights include Matisse's Chapel of the Rosary and Picasso's War and Peace. You'll also see the lovely seaside town of Antibes; the charming hilltop medieval Vence. The tour is over 4 days with stylish 4-star accommodation provided in Nice. The price includes everything from travel to driver tips and is handled by Martin Randall Travel.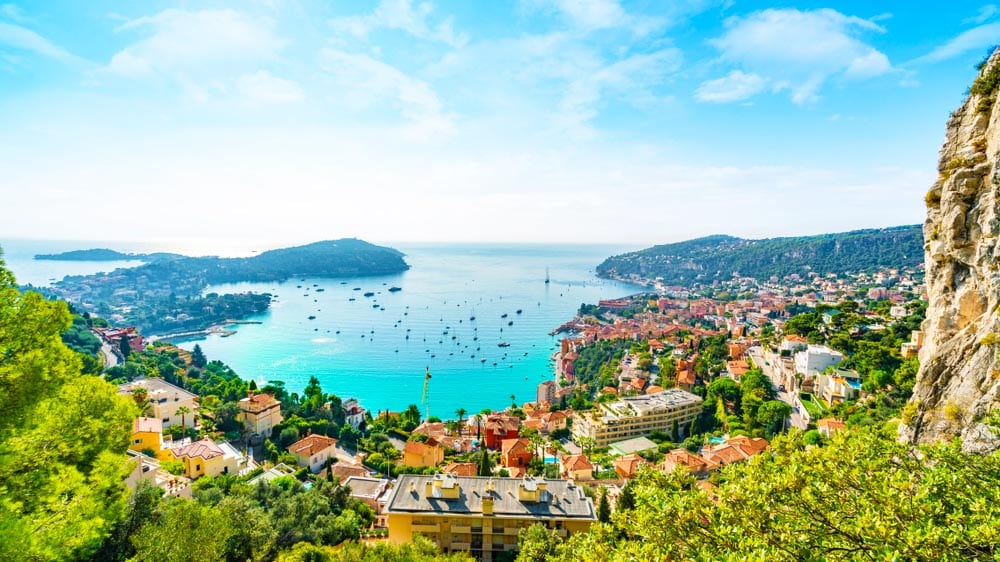 Iran: Persian Palaces & Gardens
Dive into the exotic past with Persian monuments, spectacular Islamic architecture and Zoroastrian Towers of Silence. The Iranian Palaces and Gardens tour by Cox and Kings includes must-see sights in Tehran, Yazd, Shiraz, Persepolis, Pasargadae and Isfahan.
The trip also includes a visit to Kerman, a relatively unknown gem with several UNESCO sites close by. Kerman's Grand Bazaar is one of the oldest in Iran. Almost a mile long from end to end, its vaulted ceilings are a true spectacle! You'll also be guided around the Shahzadeh garden in Mahan. Another breath-taking UNESCO site, the garden rises out of the dusty earth like a mirage, with tall trees and fresh water running straight from the mountains inside its walls.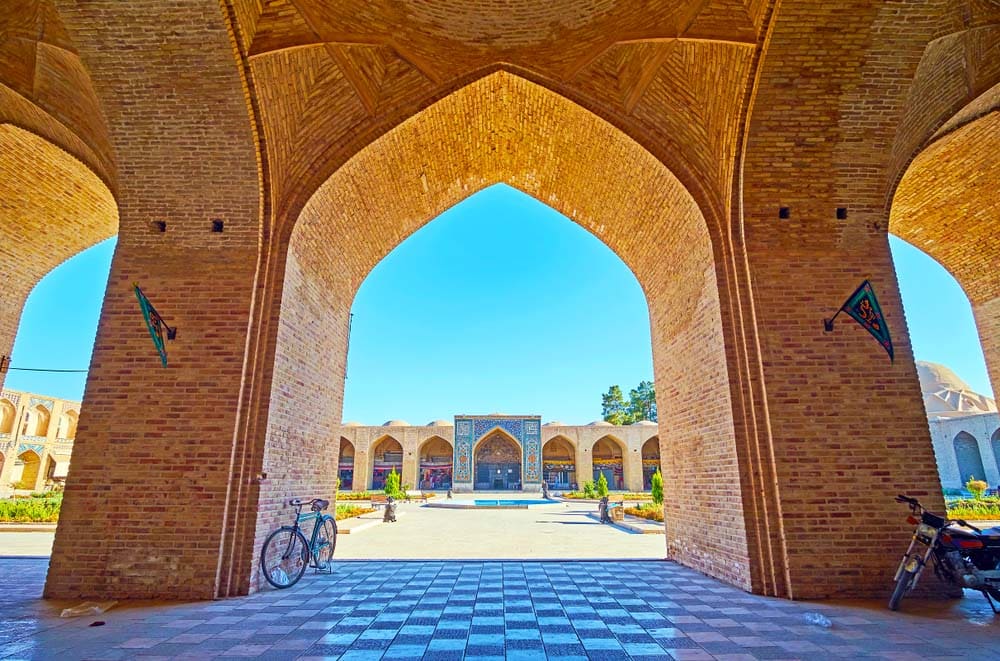 The Golden Age of Dutch Painting – Treasures of Rijksmuseum and Holland's historic cities
Head to Holland to discover the masterpieces of Rembrandt and his contemporaries. The vivid paintings by 17th-century Dutch artists capture the sentiment of the era – with each brushstroke depicting the confidence of an enterprising, ambitious and newly created republic.
This in-depth and enlightening art tour is led by Dr Sophie Oosterwijk, a Dutch mediaevalist and art historian. She'll take you through the explosion of creativity that depicts the lives of 17th century citizens of all classes. Understand the statements that were being made hundreds of years ago, as you immerse yourself in the stories behind maritime paintings, landscapes and townscapes.
The Art Pursuits Abroad tour includes flights and 4-star accommodation in Haarlem.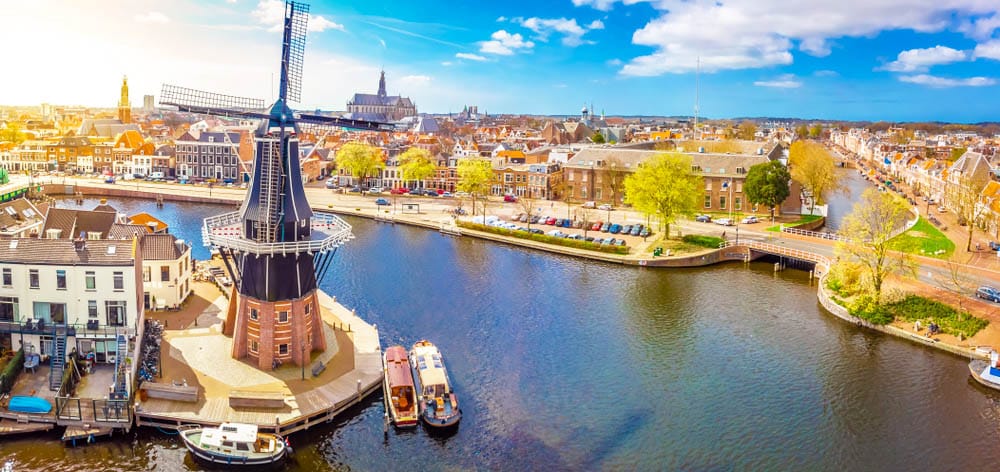 Classical Russia Tour – Moscow and St Petersburg
The Classical Russia Tour is one of the most popular by Baltic Travel Company. It includes three days in Moscow and four days in St. Petersburg, giving you the opportunity to compare and contrast these two fascinating cities in a guided group tour!
From your Moscow base you'll visit a Lenin museum, where you can see a re-creation of his Kremlin office plus his vintage Rolls-Royce – one of only 15 such cars in the world. You'll also visit the Kremlin grounds and armoury museum, with a trip to the Tretyakov Art Gallery before heading to St Petersburg.
The second half of the trip will include a visit to one of the largest museums in the world in the winter palace of Catherine the Great. With over 2.5 million artefacts, it's an absolute feast for culture vultures. Not to be missed, Catherine's summer palace is also on the agenda. Construction began in 1717 but it suffered severe fire and structural damage during WWII. The recently restored 'amber room' gives you a glimpse into its lavishly opulent past.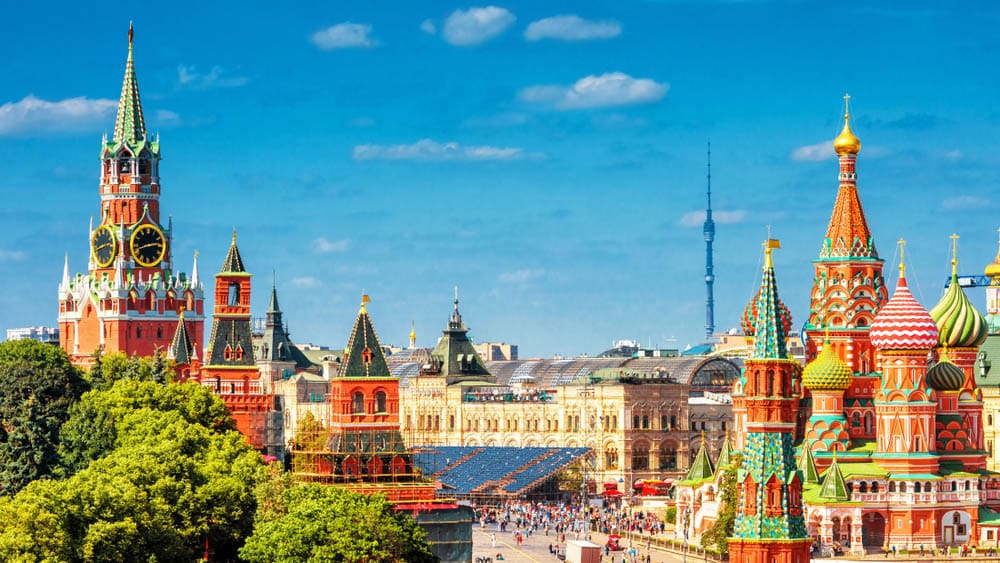 Great European Discovery – 27 days, 25 cities
If you've plenty of time on your hands, Trafalgar's Great European Discovery tour is certain to quench your thirst for culture for the rest of the year!
Enjoy guided tours in Paris, Madrid, Barcelona, Florence, Assisi, Pompeii, Capri, Rome, Vienna and Salzburg to name a few.
With nearly 4 weeks of excursions covering battlegrounds to basilicas, perfumeries to national parks, you'll experience the finest art and culture that western Europe has to offer. Breathe in the Mozart melodies of Austria, admire Gaudi's Art Nouveau masterpieces in Barcelona and cleanse your soul in spiritual hubs of the Vatican and Lourdes on this immersive guided tour.