During these uncertain times we all hope for the future where we can travel freely again.
Coronavirus is currently stopping our sunny getaways, but for many of us, its only made our passion for seeing the world grow stronger.
For UK holidaymakers, autumn is looking like our safest bet for future holidays. But where to go and what to see?
The choices for sun-seekers are obvious in UK summer months, but there are still plenty of warm holiday options for those not quite ready to trade their sandals for snow-boots.
There's also some fantastic city breaks in Europe, and countries teeming with culture all year round…
Patagonia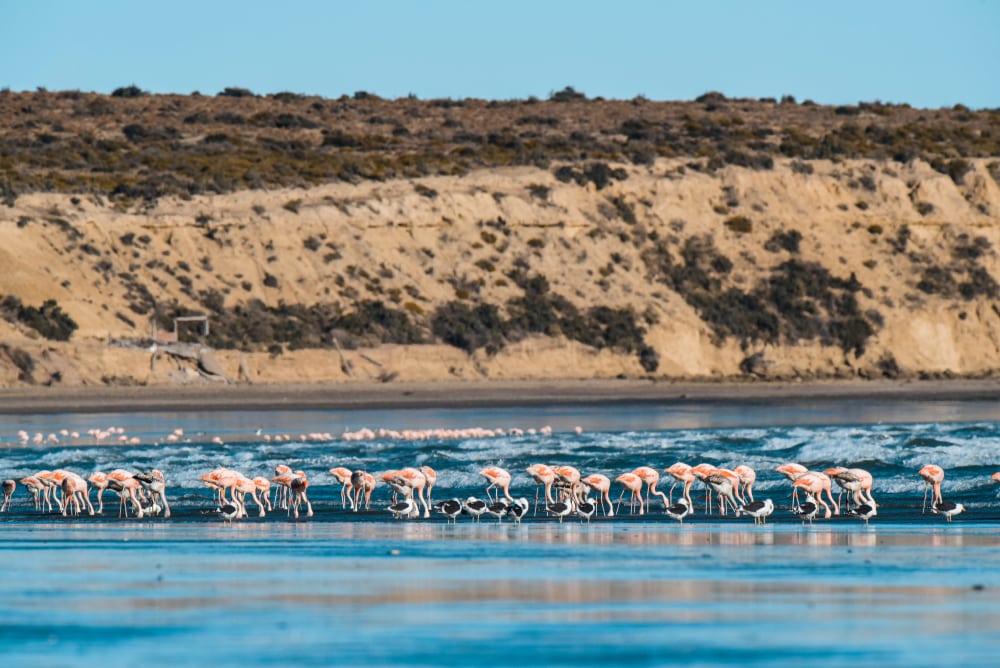 Britain's autumn is Chile's spring!
Enjoy warmer climates and the added option of visiting Patagonia in a less-crowded season.
From gazing at the Andes from your heated pool to hiking across Torres del Paine, there is plenty to do for all levels of adventurer.
If you're an animal lover, the native wildlife of Patagonia is sure to delight you. Look out for armadillos, pumas, guanacos and the indigenous ñandú ostriches!
Barcelona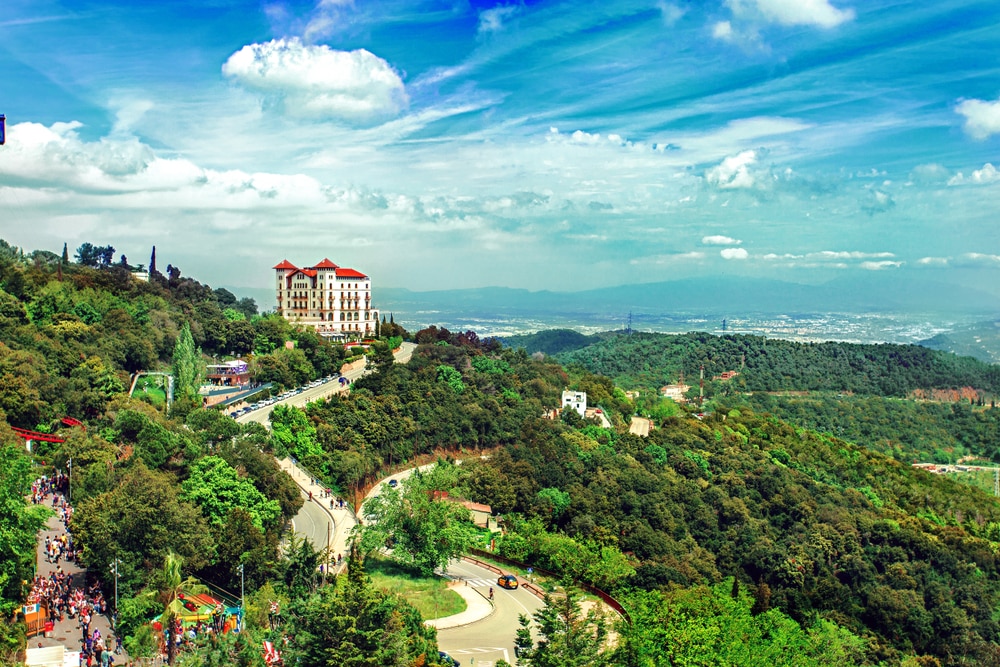 Buzzing at any time of year, Spain's second city makes for a fantastic autumn getaway.
The quieter beach is still beautiful throughout the cooler months with a rambling 4.5k of coastline to explore.
For those looking to party with the locals, you can join the festival of La Merce: held at the end of September. Barcelona's largest street party sees gigantes – giant 'puppets' roaming the street, human towers and a stunning display of fireworks.
For art lovers, the Picasso Museum has over 4,000 original pieces including sketches, ceramics and Blue Period paintings.
Botswana
Dreaming of a wildlife safari? An autumn visit to the world's largest inland estuary – Okavango Delta – is the best time to see its Lions and includes viewing of buffalo, antelope, hippopotami and elephants.
A second 'world's largest' attraction is also on offer. The beautiful Victoria Falls are a mile wide and if you're lucky enough to be there during a full moon, you'll witness the rare phenomenon of a 'moonbow'.
This night-time spectacular occurs as the ultra-bright light from the moon is refracted in the mist from the falls. With almost no light pollution, a rainbow appears in the moonlight!
Malawi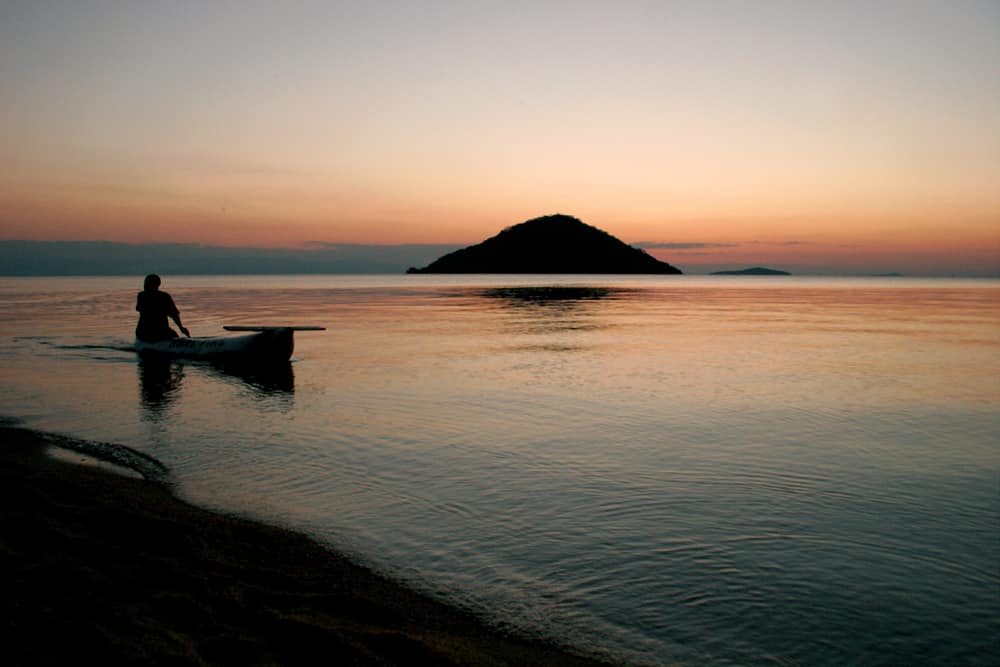 If you're looking to plan an autumn holiday for 2019 Malawi should also be a contender!
The Lake of Stars festival brings local and international acts together for a three-day spectacular in September.
Spanning all genres from folk to electro dance, this all-encompassing event is said to generate $1.8 million for Malawi's economy.
The environmental impact of the festival is countered as wood from the stages and festival site is recycled to provide desks for local schools.
After the encores, there are plenty of activities to keep you entertained – including freshwater scuba diving, safaris and trekking. Camping is highly recommended but if that's not your style, there are a host of picturesque lodges and cottages available to suit all styles.
The Rocky Mountains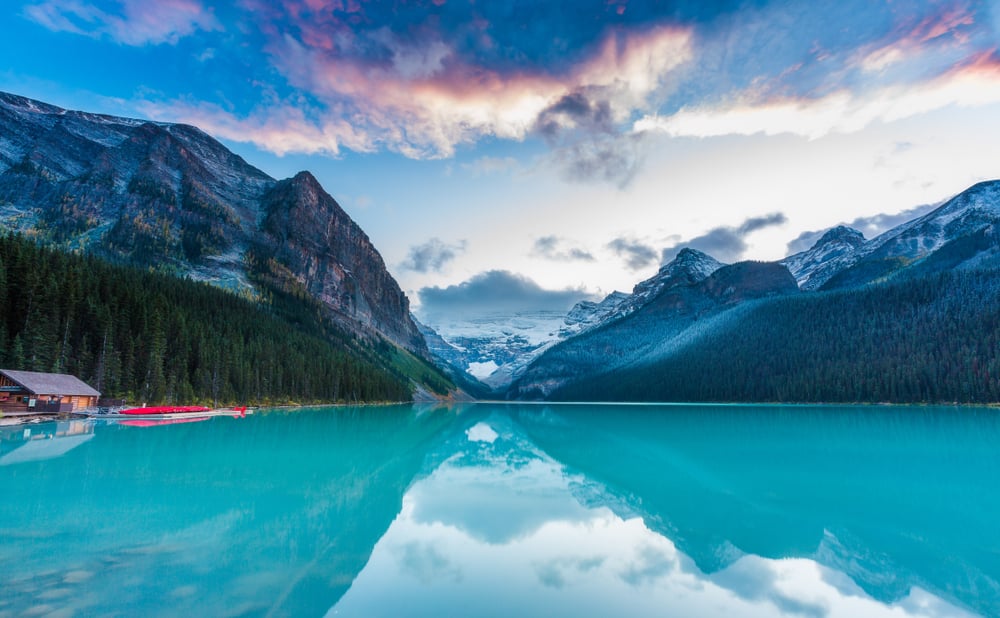 This rugged US mountain range is a sight to behold in autumn.
Vibrant yellows, oranges and gold replace the lush greenery of summer with the cooler air making treks and hikes around the Rockies a joy.
The cooler water lures shoals of lake trout into the rivers, making this a must-go destination for keen anglers.
Along with the new aquatic life that autumn brings, it's also the perfect time to spot herds of elk.
Grenada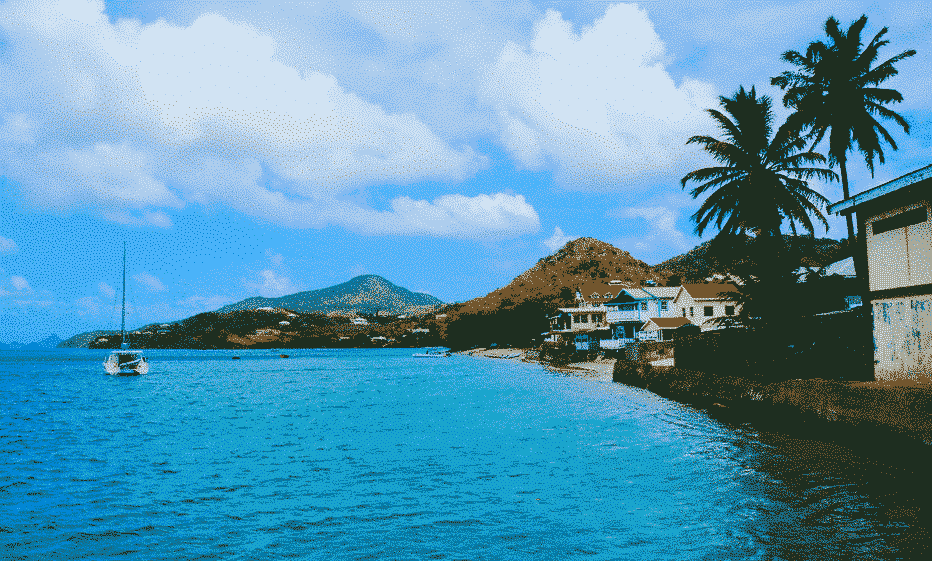 If you're looking for something to spice up the cooler months other than a chai latte, give Grenada a go.
Dubbed 'the isle of spice', Grenada is the world's second largest producer of nutmeg.
The island is packed with things to do during autumn, including rainforest waterfall hikes, sea turtle beach trips and steel pan drum concerts.
At Belmont Estate in St Patrick, you can see organic nutmeg groves and enjoy a 'bean to bar' chocolate tour. The tiny archipelago boasts large restored reefs which are perfect for snorkelling plus underwater sculptures to explore.
Chiang Mai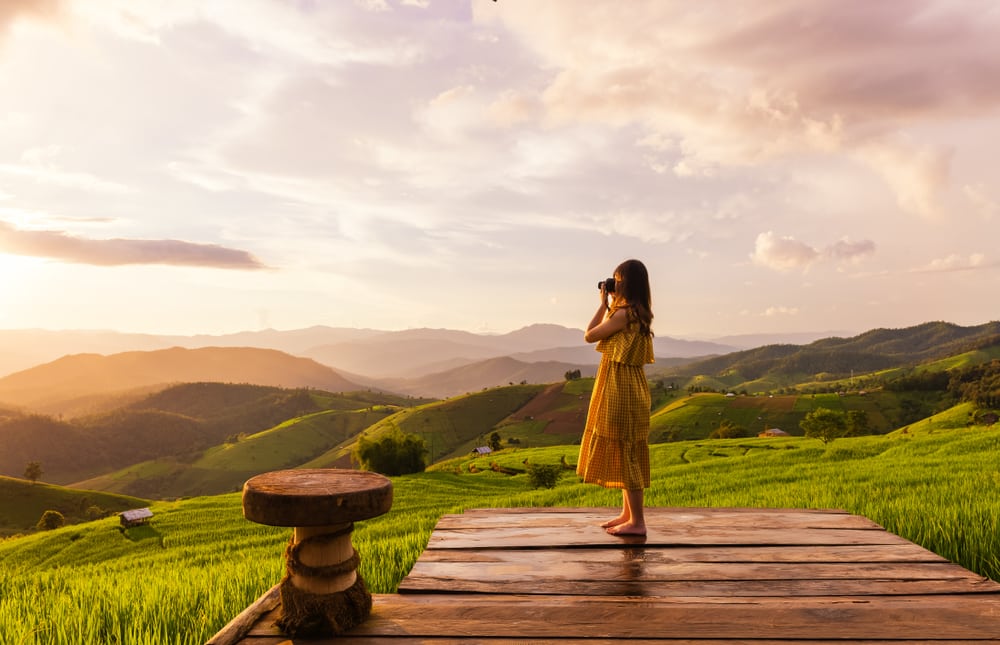 Every autumn, Chaing Mai in Thailand celebrates the ancient Loi Krathong and Yee Peng Festivals with twinkling light parades, Buddhist ceremonies and lanna dance performances.
There's a huge late-night lantern party and a quiet send-off of krathongs (flower-filled baskets) into the Ping River to honour the goddess of water, Phrae Mae Khongkha.
What's more, tourists can enjoy plenty of other attractions. Including Tiger Kingdom, night zoo safari's, limestone caves, tree top zipping, dragon boat river rides, day and night markets and lots of bars!
Berlin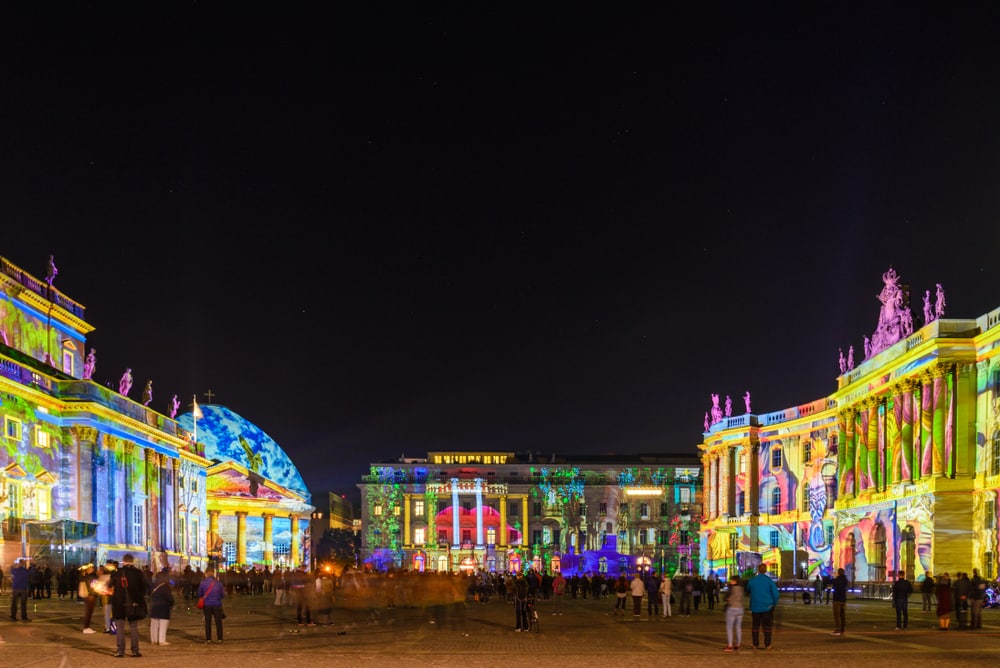 Berlin has the perfect recipe to brighten up a chilly day with Oktoberfest featuring on the bucket list of many an autumn traveller.
Warm you soul with a month-long folk festival celebrating the best of German beer, food and culture.
Nicely overlapping in mid-October, Berlin's Festival of Lights sees the city aglow with light shows, pyrotechnics and projections.
Over 70 locations across the city take part in the spectacle, including the Brandenburg Gate and the Berlin Cathedral. Take in the sights with a nightly boat, balloon or electro-carriage ride.
Japan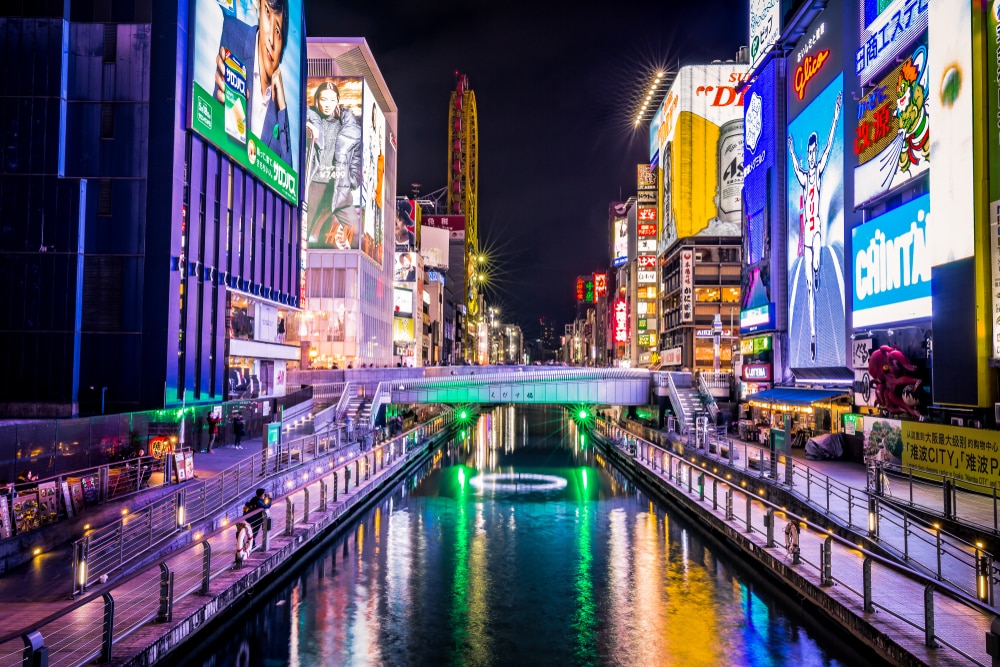 Drenched in culture, a visit to Japan at any time of year is an experience you won't forget.
A visit during the cooler months provides the perfect opportunity to sample Japan's 1,000-year-old export: sake. You can try 1,000 different varieties at Saijo's Sake Matsuri Festival, held every year on the second week of October. Learn all about rice wine as the neighbourhood comes alive with pop-up izakaya pubs, sake hot pots, live music and dance.
While you're there, set out on a hike through Mount Ishizuchi's dramatic autumn foliage then make time for a ryokan mineral soak to nurse any aches.
---
These are just some of the world's great Autumn destinations, but hopefully you have a few new travel ideas for this year and beyond!