COVID-19 Travel Regulations for those that Enjoy Winter Walks
As the temperature drops and the days get shorter – it can be harder to find the motivation to spend time outside. However, a winter's walk can be just what you need to reset and revitalise. If you're thinking of planning a mountain hike or country ramble- it's still important to keep up-to-date with the latest travel advice from The government. The UK's COVID-19 map will allow you to see which tier each region is currently in. To check the 7-day rolling Coronavirus map, click here.
This guide will provide you with our top 5 winter walks. It will also provide you with resources to help answer any COVID-19 travel-related questions you may have.
Travel regulations continue to change to adapt to the constantly evolving COVID-19 pandemic. So, here are some useful guides to help you travel with confidence:
Top 5 Winter Walks
From frost-covered grass to iced lakes, there is nothing like the breathtaking views of a winter walk. What with social distancing, working from home and local lockdowns – long winter walks can help you to become reacquainted with nature. However, with so many possible trails – it can be difficult to decide where to go. To help you decide, we put together our top 5 winter walks.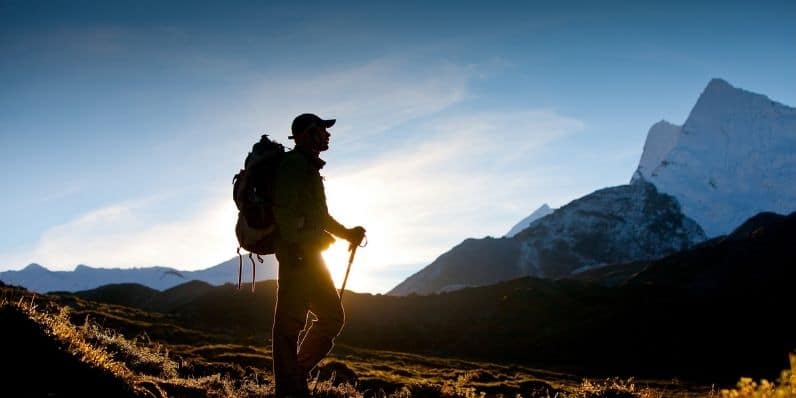 1. Loch Morlich, Highland Winter Walk
Loch Morlich in Glenmore Forest Park, Highland 
Route: 3.1 miles | 1.5 hours | easy
Top of our winter walks is Loch Morlich. Located in the Scottish highlands near Aviemore, this freshwater loch is every sports enthusiasts dream. From there you will be able to see the surrounding Cairngorms mountains, which are beloved by skiers, climbers, snowboarders and walkers.  
For more information about Loch Morlich, click here. 
2. Okehampton to Belstone, Devon
Route: 8.63 miles | 5 hours | moderate
Okehampton is situated on the northern edge of Dartmoor in Devon, it is where you'll begin this second walk. You'll start by heading to Moor brook near West Mill. After following it down to Okehampton camp, you'll then head to Halstock hill. Where you'll have fantastic views of the Boer war trench remains. Continuing, you'll come to East Hill. East hill, though a quiet area of Devon, is a favourite place for dog walking. Point of Interest, along this stretch, is Knightstone Manor East Hill Forest. Finally, you'll head back on yourself – to Okehampton. 
For more information about, Okehampton to Belstone, click here. 
3. Robin Hood's Bay, North Yorkshire to Maw Myke 
Route: 6 miles | 4 hours | easy-moderate
Robin Hood's Bay is where the surrounding North York country moors meet the north sea. Interestingly, the bay and Bay Town both have a long-standing historical link to smuggling dating back to the 1800s. Now, however, it is a quaint place full of cottages and fish boats. The route is 6 miles, you'll begin at Robin Hood's Bay heading in a northern direction along the cliffs. Along the journey, you'll be able to enjoy the seabirds wheeling and as well as a strong sea breeze. 
For more information about Robin Hood's Bay, click here. 
4. Moel Eilio Winter Walk
Route: 7.0 miles | 4 hours | easy-moderate
Not up to the challenge of Mount Snowdon? Well, you're in luck – for an easier climb with less snow, there is Moel Eilio. The walk from Moel Eilio from Llanberis has sensational views, making it a firm choice for any winter walker. The route is simple and breathtaking – you'll start in Llanberis and follow part of the Bwlch y Groes mountain pass road and it's circular up to Moel Eilio. And, if on completion, you feel up to tackling Mount Snowdon – you have access to it from your endpoint at Moel Eilio. 
For more information about Moel Eilio, click here. 
5. Loch View Winter Walk
Route: 3.5 miles | 1.5-2 hours | easy
The chosen route is Loch Morlich, Cairngorms National Park, Highlands. The loop offers scenic views, tranquil waters and stretches of forest. The selected trail takes you through the heart of Glenmore forest, here you'll be in the thick of nature – you'll be sure to spot plenty of wildlife. Along the route, the northern Cairngorm mountains will be visible, and in the winter months, dusted with snow. 
 For more information about Loch view walks, click here. 
Be Prepared for Local Lockdowns
Our Top five winter walks are sensational in more ways than one, some are best suited to those who are avidly in sports and others are designed for an afternoon ramble. While you may have added one or two of these routes to your 'to hike' list – we recommend that you check local lockdown and COVID-19 measures of the areas you wish to visit before heading off. To check the 7-day rolling Coronavirus map, click here.
Make Sure You Have the COVID-19 Travel Essentials
COVID-19 essentials are not just for international travel. If you're thinking of enjoying a UK staycation or simply venturing out for the day – you'll need to take with you the following items to keep yourself and those around you safe. 
You will need to following items; 
A Face covering for when you enter any public spaces. For more information on face masks,

 click here

. 

Antibacterial gel that's at least 60% alcohol concentration. For further information,

 click here

. 
How To Travel with Confidence During the Pandemic