RideLondon Challenge 2022
On May 29th 2022, Team AllClear took on the RideLondon challenge in partnership with DiabetesUK.
Our team members followed in the tracks of the Olympic greats. They cycled 100 miles past the iconic landmarks of London raising money for an outstanding cause.
Thank you for your support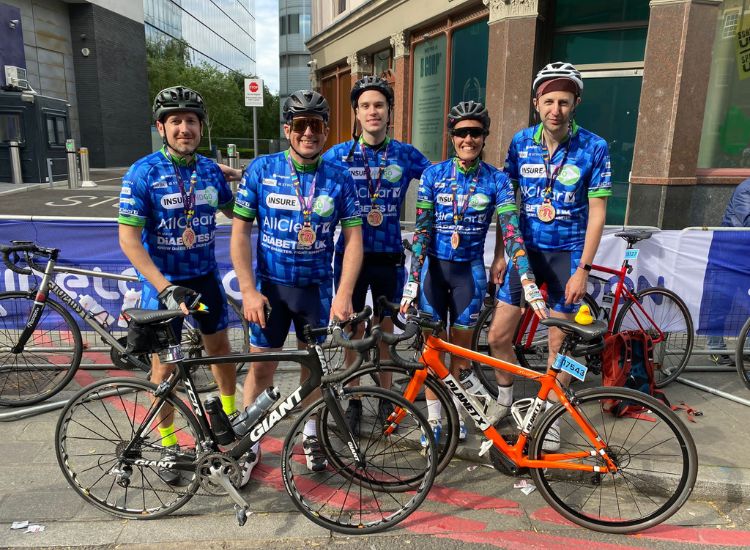 Out of the thousands of JustGiving fundraisers, we are in the top 1%. Thanks for helping us to raise over £11,000+.
From following The Team's training to making a donation – your support and contribution have been incredible.
If you'd still like to make any donation, there is still time. No matter how big or small, it'll help DiabetesUK to provide vital support and services.
A few facts about the event
RideLondon Challenge was established by the Mayor of London in 2013 as an Olympic legacy event from the 2012 London Games
RideLondon has grown into a record-breaking festival of cycling enjoyed by more than 460,000 participants
The festival is a hugely popular part of London's event calendar. Tens of thousands of visitors will be watching the race from across London and the UK.
Partnering with DiabetesUK
As a specialist Medical Travel Insurance provider, we have worked with DiabetesUK across a number of projects and fundraising campaigns for several years to help those living with Diabetes.
There are 3.9 million people have been diagnosed with diabetes in the UK. In fact, someone is diagnosed with diabetes every two minutes. DiabetesUK is a remarkable charity that is leading the fight against the UK's biggest and growing health crisis.
We hope you can join us as we help DiabetesUK change lives.
Team Training Diary
We've documented The Team's training and progression, from start to finish so you can keep track.
Diary Entry: 1st April
We are so proud to say we were in the top 5% of JustGiving fundraisers for this event, thanks so much for your help!
Check out the designs of our team uniform. Do you think you'll be able to spot us on the day?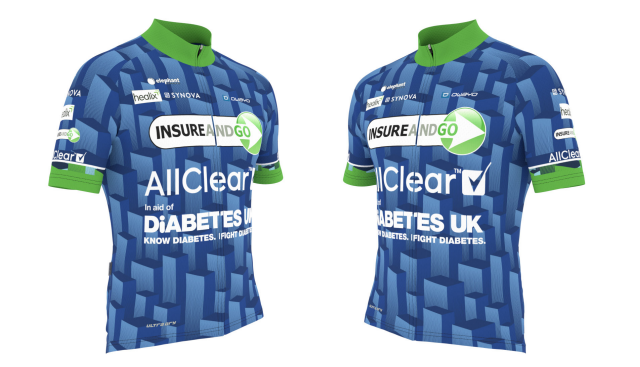 Diary Entry: 19th April
The day is getting closer now and The Team have really begun training in earnest. Check out some of the pics from The Team out on their training rides.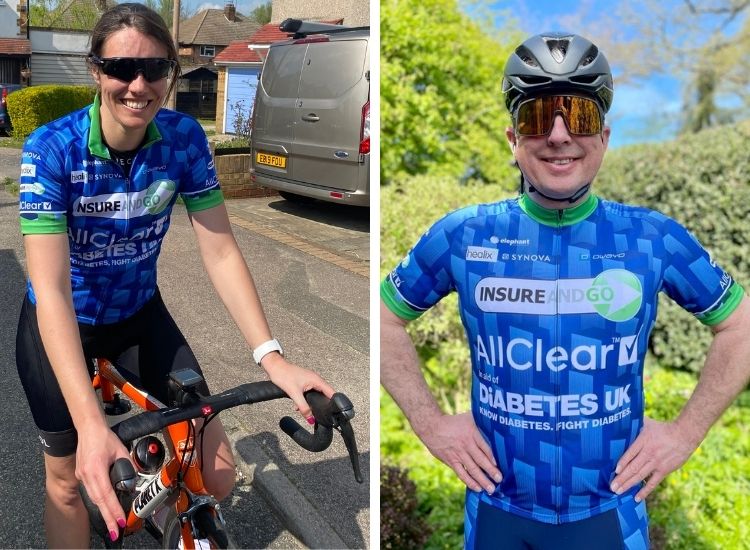 Diary Entry: 7th May
The Team take on hills today! Hill repeats are certainly one of the more challenging aspects of their interval training. Monday morning will be tough!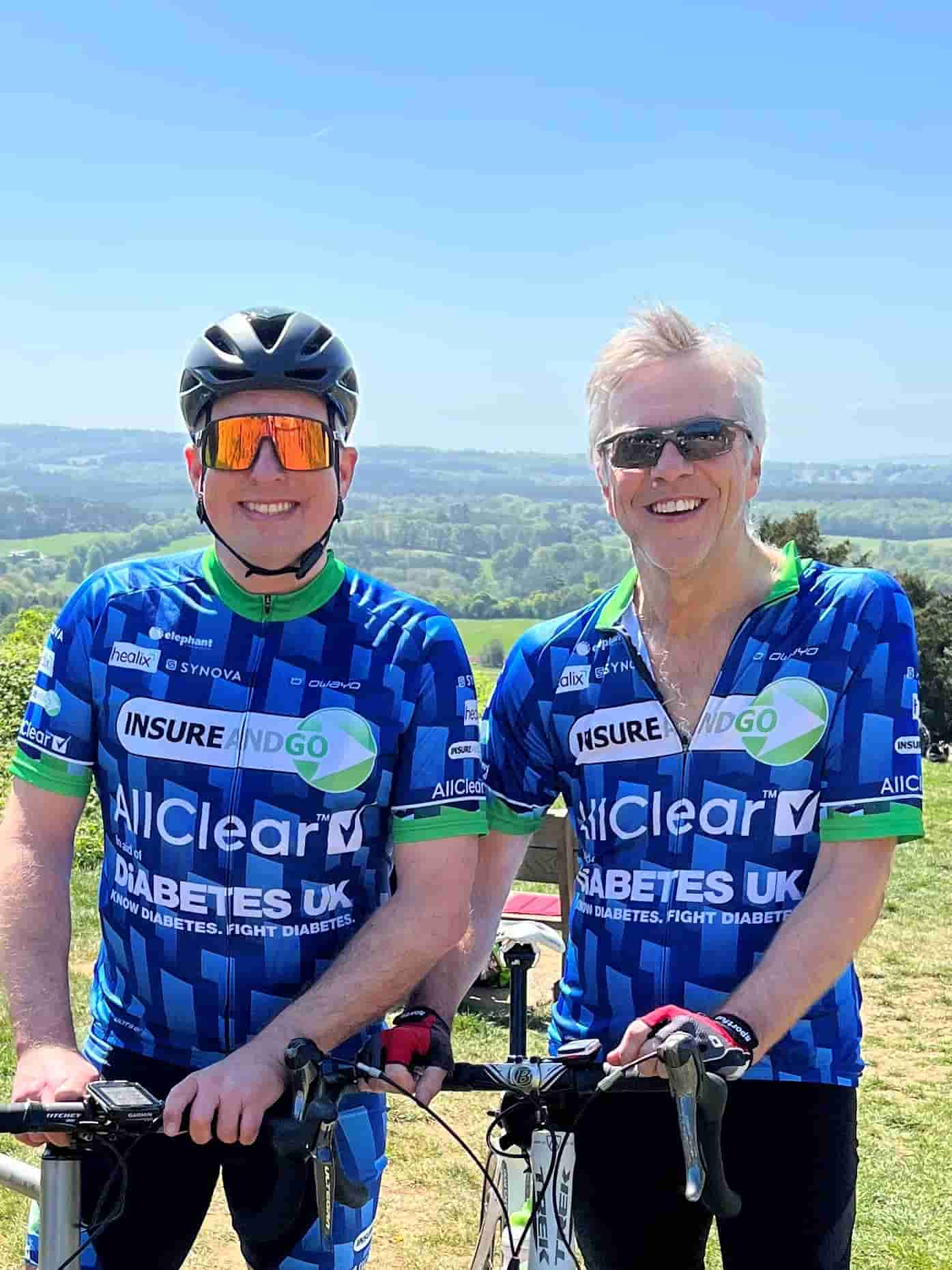 Diary Entry: 21st May
The last weekend of training has arrived. The Team are fully focused as the big day approaches. Check out the latest social post. Follow us on Facebook and Twitter, and we will provide live updates on The Team's progress on the day of the event.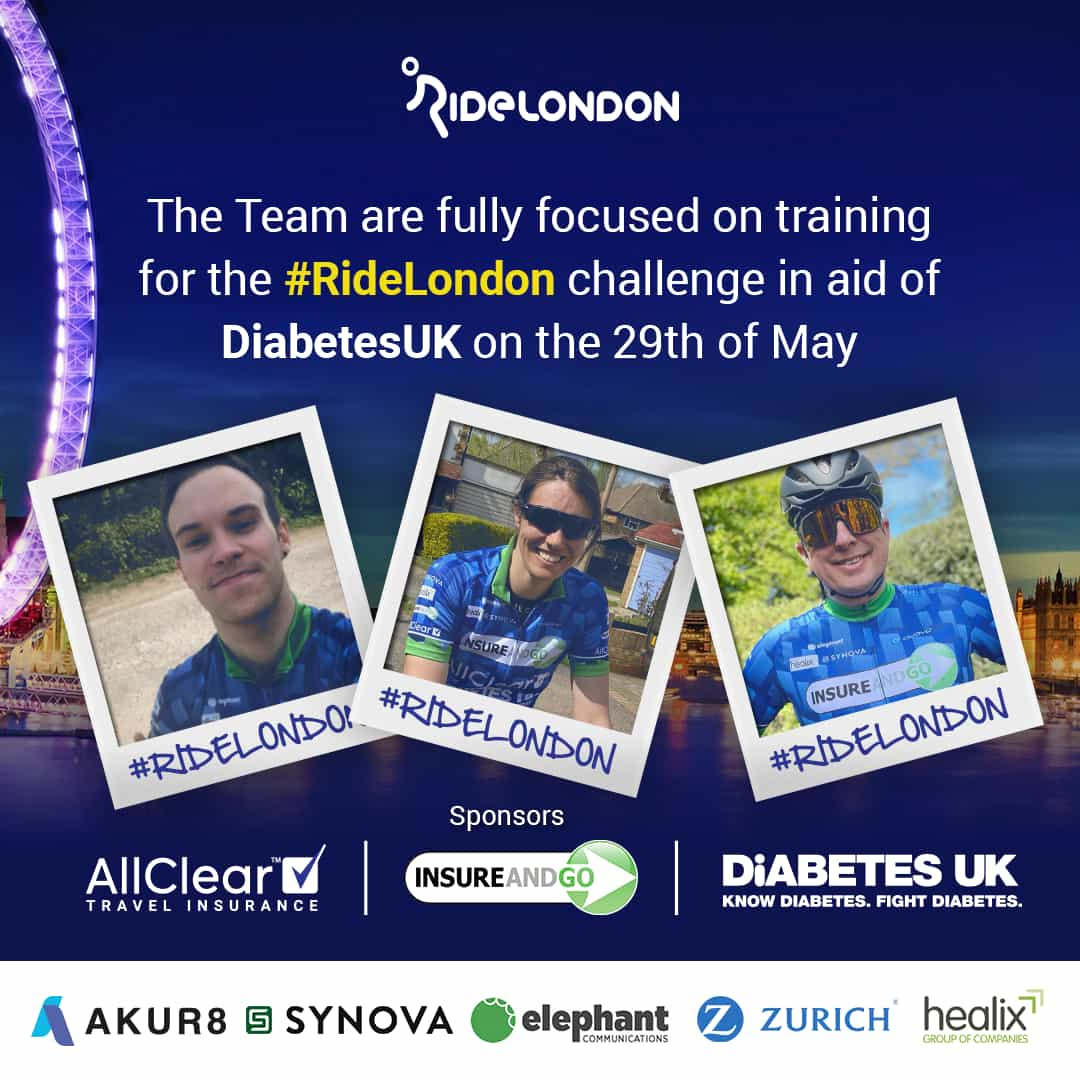 Diary Entry: 29th May
08:00: It's the day of the big event! The Team prepares to cycle 100 miles and it's smiles all around!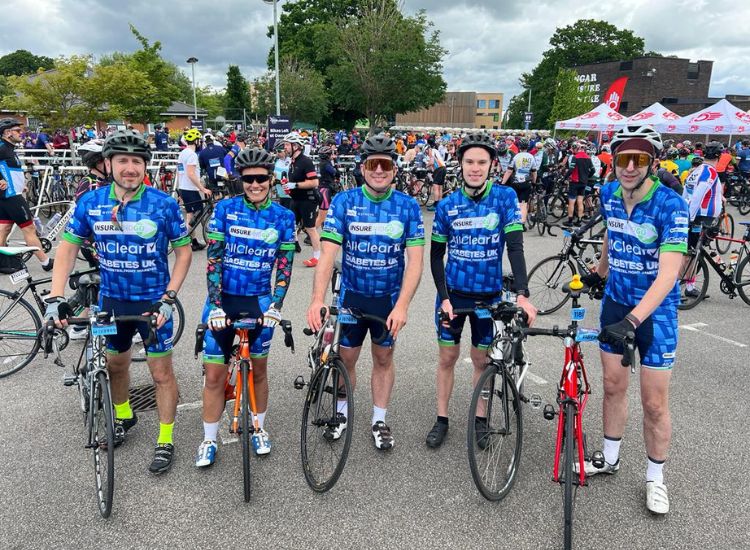 14:30: So far, The Team have cycled from London into Essex. They have now reached the halfway point. How many have been tracking their progress on Facebook?

16:30: Challenge complete! Congratulations to The Team. A fantastic achievement for an amazing cause!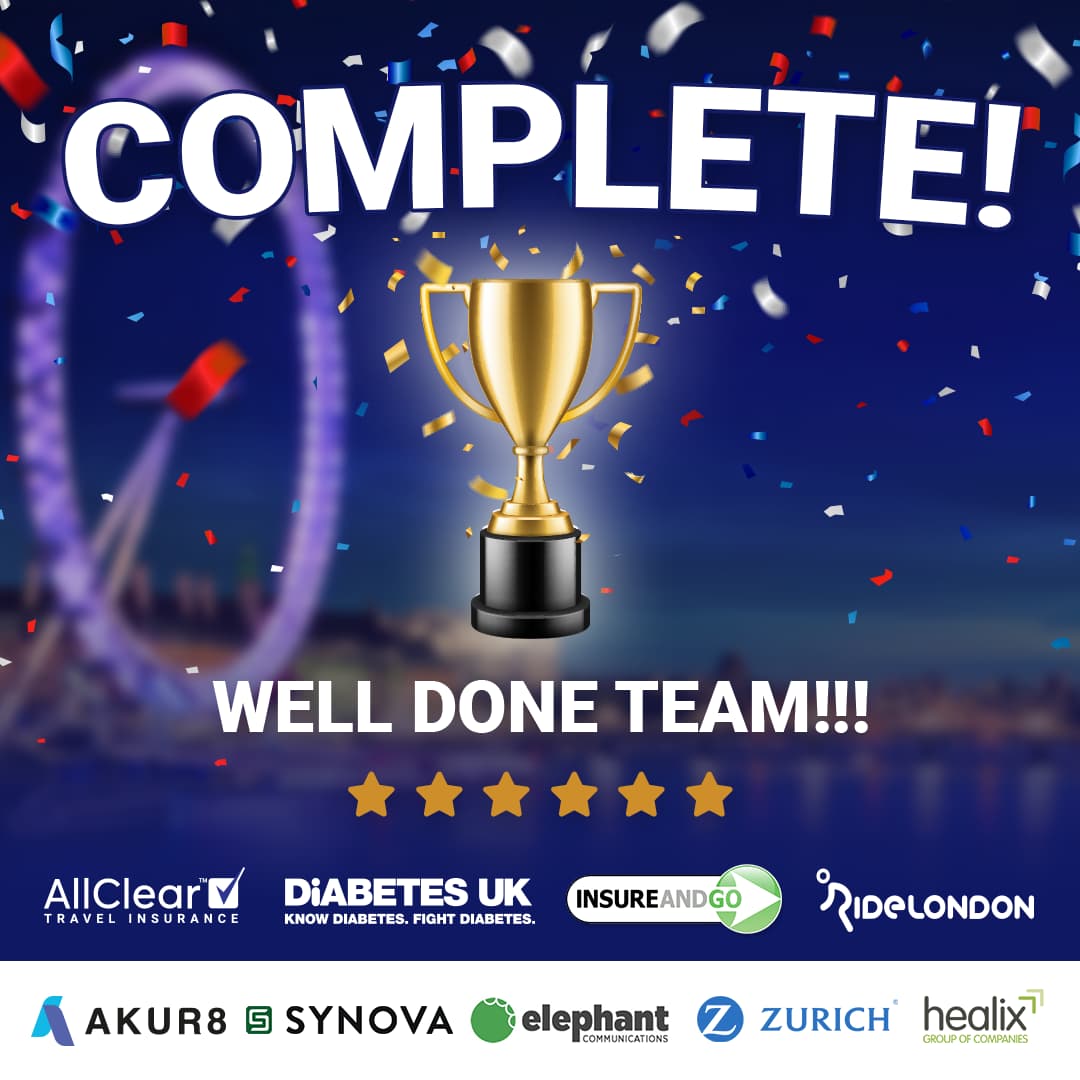 Travelling with Diabetes? Travel with AllClear
At AllClear, we believe everyone deserves the opportunity to travel. If you or someone you know is living with Diabetes, AllClear can help!
For peace of mind on your future journeys, discover Diabetes Travel Insurance by AllClear.
Author notes
Written by Lydia Crispin, MA Content Creator at AllClear and Letitia Smith, M.Sc. Content Manager at AllClear