Brits are renowned for being sun-seekers. So, when the winter months draw in, it's no surprise that many of us go searching for warmer weather.
And, it seems, when we find it,  it's enough to keep us there. For some, a 4-week escape during the winter is an annual event. Using the data* from those who have booked travel insurance with AllClear, we've investigated the trend of those over 50 migrating for the winter.
Read on to find out where they go, the cheapest destinations and the top winter hotspots of February.  
How Many Over 50s Welcome the Winter
The summer, for many, is reserved for grandparent duty during the school holidays and staycations. Then before we know it, it's over. Therefore, winter can be a hidden gem – offering the ideal opportunity for winter sun-seekers to escape.
So, it's no surprise that  13% of holidaymakers were found to take a holiday during the winter (December, January and February).
Age was no limit when it came to those taking off. 61% of winter holidaymakers were found to be over 70.
And 17% of those taking a winter holiday chose to migrate for an extended duration (4 weeks or more).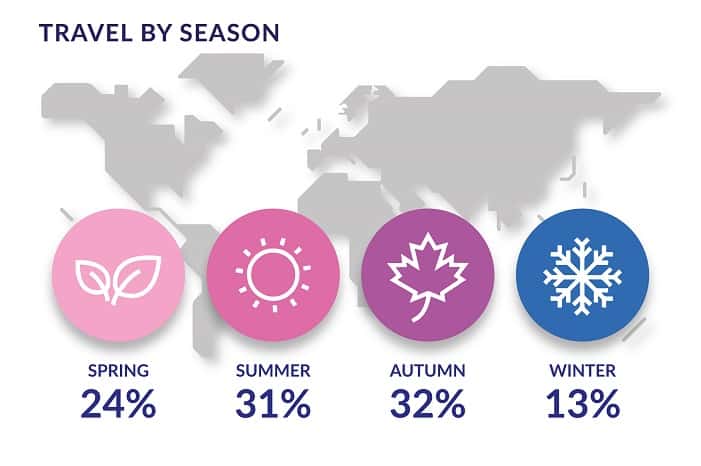 Where Are the Sliver Surfers Migrating To?
Despite many destinations inevitably facing snow and rain during the winter,  there are still many hotspots to choose from.
38% of those aged 50, that took a holiday that lasted 4 weeks or more, opted for Australia. No surprise as our winter is their summer.  17% travelled to New Zeland, no doubt enjoying the rugged mountains and scenic landscapes on offer and 9% went to India.
Although, not as hot as the top three winter destination of 2019, Spain remained a strong favourite among the over 50s – with 8% opting to spend 4 or more weeks there.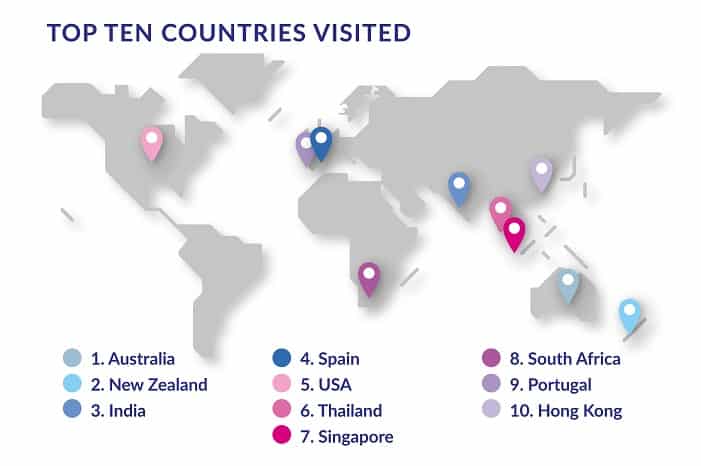 Top 5 Travel Hotspots for February
For the silver surfers migrating in February, Australia, New Zealand and India remain firm favourites. If you're planning a long haul flight to one of these hotspots this February, check out our blog on 'Staying Healthy While Travelling'.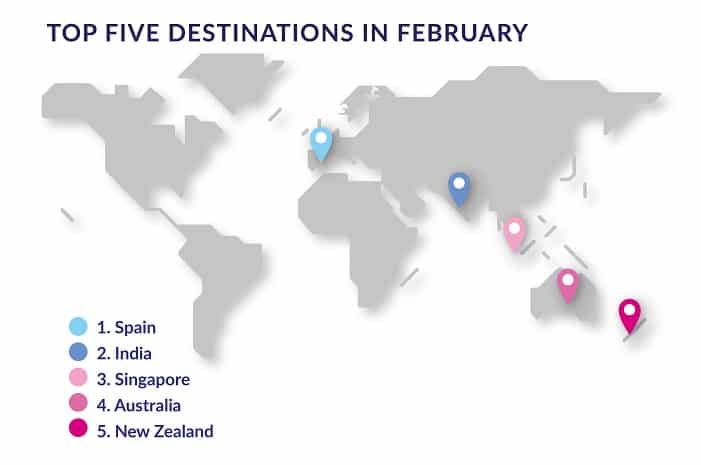 *Statistics based on AllClear Customers, over 50, that went on holiday during December, January and February 2019.
Planning a holiday this winter? We're the experts for over 50's medical travel insurance. Compare up to 61 prices online now and join over 3 million holidaymakers who have trusted AllClear cover.