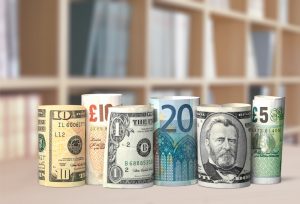 We at AllClear have been looking at holiday spending money this month and are considering the launch of our own dual-branded pre-payment currency card.
Having recently reviewed all available options, we believe that there is increasing interest in and use of pre-payment currency cards. We would very much like to know whether you agree with us.
What are the advantages of our pre-payment currency card over debit and credit cards?
You can have access to 'Spot rate' rather than tourist rate for currency conversions. Typically there can be around a 5% variation in the available rate and the tourist rate. What does this actually mean? Well, if the Euro was at 1.18 spot, the tourist rate could be as low as 1.13 – giving you potentially 5 Euros for every £100 you pre-pay on your card.  
 Transaction charges when using this form of card overseas will be among the lowest in the market.
Our pre-paid card will have the security of being backed by MasterCard and it can be used at over 30 Million locations worldwide and at 300,000 ATMs.
Enhanced card security: If you lose your card, you can freeze it immediately via a smartphone App. Using the same App you can unlock the card if found. You can re-order a new card via the App if lost. If your card is lost or stolen, your potential maximum loss is only on the amount you still have on the card as opposed to your credit card limit.
But now we want to know what you think!
We would be very interested in your views on pre-paid currency cards and holiday spending money. Just answer our 30 second survey  and we will enter you into a draw to win £150 in a currency of your choice!