Forget the turkey, what really makes food at Christmas so special? Is it the scrumptious classic Christmas cakes or is it the all-important mince pies? Well, luckily, there is something for everyone! This year we're bringing you some delicious recipes so that you can enjoy all your festive sweet treats!
Get into the festive spirit with our top five delicious desserts. 
1. Classic Christmas Cake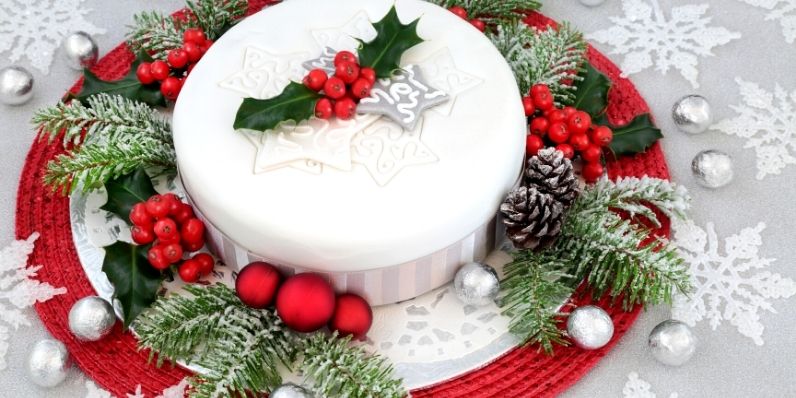 The classic Christmas cake has come a long way since it's the humble origin. The Christmas cake was in fact an  English tradition that began as plum porridge.  Nowadays, it's a delicious fruit cake soaked in brandy. So, if you're wondering what to bake this Christmas – why not give Mary Berry's recipe a go?
If you're vegan or perhaps just looking for a Christmas cake with a little less sugar – why not try the BBC's Good Food Christmas Cake vegan recipe.
2. Gingerbread Men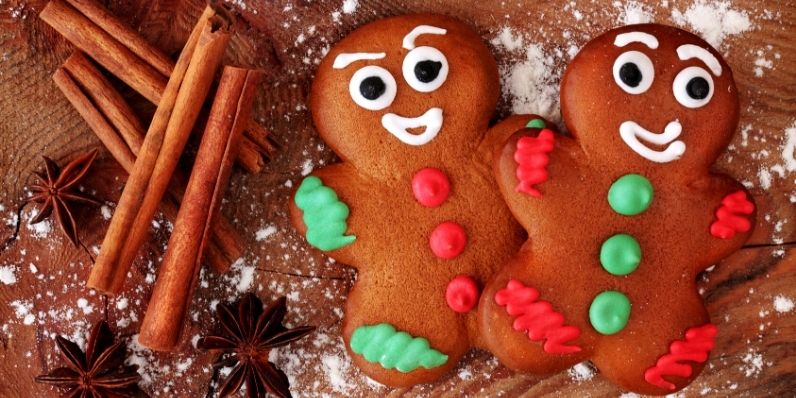 We feel in love with gingerbread men after watching DreamWorks production 'Shrek'. After that, we couldn't help wanting to bake a tray! So here is a delightful recipe by Sally's Baking Addiction. If you're giving this one a go, don't forget to add the buttons!
For a lightly spiced gluten-free vegan gingerbread men recipe, click here.
3. Melt-in-Your-Mouth Mince Pies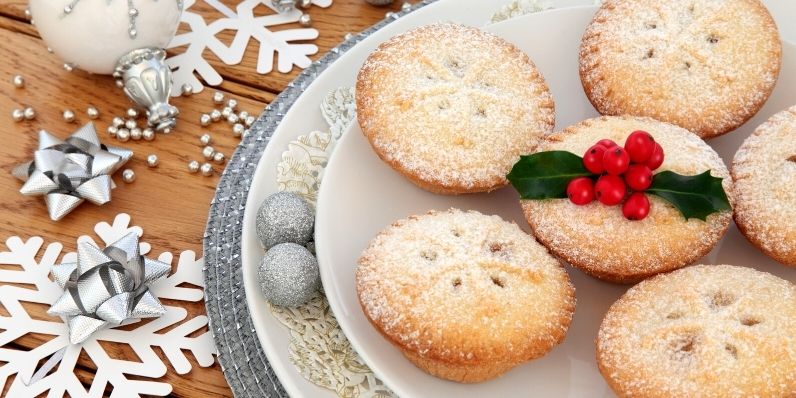 With Santa being an essential worker, it's more important than ever to keep him satisfied – so he can continue to deliver presents even during a lockdown. And what better way than with melt-in-your-mouth mince pies! When it comes to such task – who better to turn to than British bake of star Paul Hollywood – you can check out his mince pie recipe here.
Described as 'a healthier twist on a classic Christmas favourite' diabetes.org.uk don't disappoint with their mince pie recipe. Not only do they taste divine, but they're also a great alternative for those living with diabetes.
4. Chocolate Gateau 

Making a chocolate gateau cake may sound complicated at first but it is easier than you might think. There is no Christmas sweet treat that's more impressive and completely irresistible. So, for a deliciously creamy chocolate gateau recipe – click here.
If you're diabetic and looking for a festive sweet treat, you don't necessarily have to miss out on Chocolate Gateau. Try the following recipe by Diabetes.org.uk, to access click here.
5. Tantalizingly Good Trifle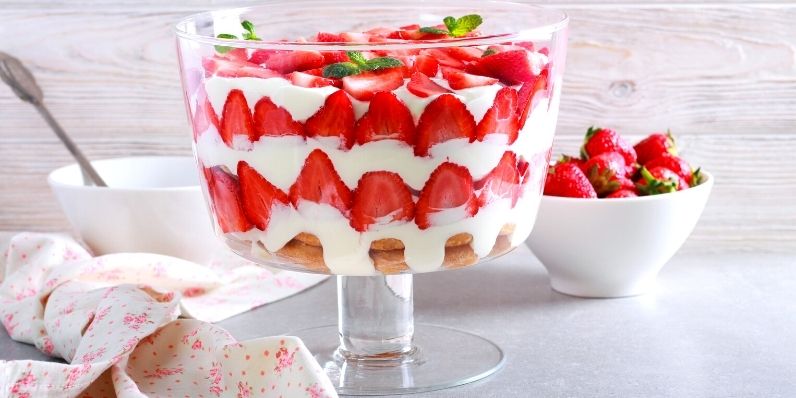 Last but by no means least on our festive sweet treat list is the trifle. Light and fruity – it is the ideal way to finish your Christmas dinner. So this year why not treat yourself to this wonderfully layered delicacy.  For a tantalisingly good trifle recipe, Click here.
It's easy to swap the traditional trifle for a vegan alternative, without noticing a difference. For a lighter alternative option, click here.
What To Do While You Wait For Your Bake This Christmas 
While you wait for your festive bake to cool, you can have a go at our AllClear Travel Crosswords to help keep you entertained. It may even inspire a little wanderlust – and if that's the case, we're here to help you plan your next adventure, whether it be in the new year or next summer. Our comprehensive Travel insurance – will help you travel with confidence!
COVID-19 Essentials
Remember if you are heading to the shops to pick up your baking supplies, safety must come first. So, when leaving the house, make sure you take with you the following items:
A Face covering for when you enter any public spaces. For more information on face masks, click here.

Antibacterial gel that's at least 60% alcohol concentration. For further information, click here.