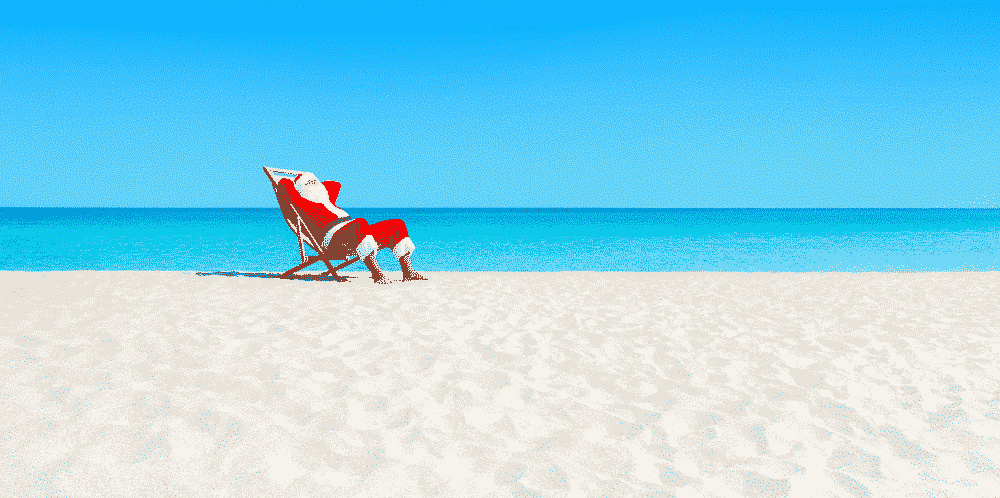 Christmas is a special time of year…
Chestnuts roasting on an open fire, leftover turkey and the return of The Pogues.
What more could you want? 
For some, it's a holiday abroad!
Because whilst the festive season will always be about family time at home for most, for others there comes a December when you just want to experience a different kind of Christmas.
So whether you're holidaying abroad this year, or thinking about it for the future, here's best reasons why it can be a memorable trip.
Sun, sea and Santa
Escaping the cold and wet can have a lot appeal.
Of course British Christmas brings to mind a Bing Crosby vision of snow-capped cottages and frost-nipped fingers, but in the Southern Hemisphere, Christmas falls in the height of summer.
Head far enough south and you can enjoy barbecued turkey on sunny beaches, surrounded by surfing Santa's.
With average temperatures in the mid-to-high-twenties, try Tenerife, Thailand or Australia for some winter sun!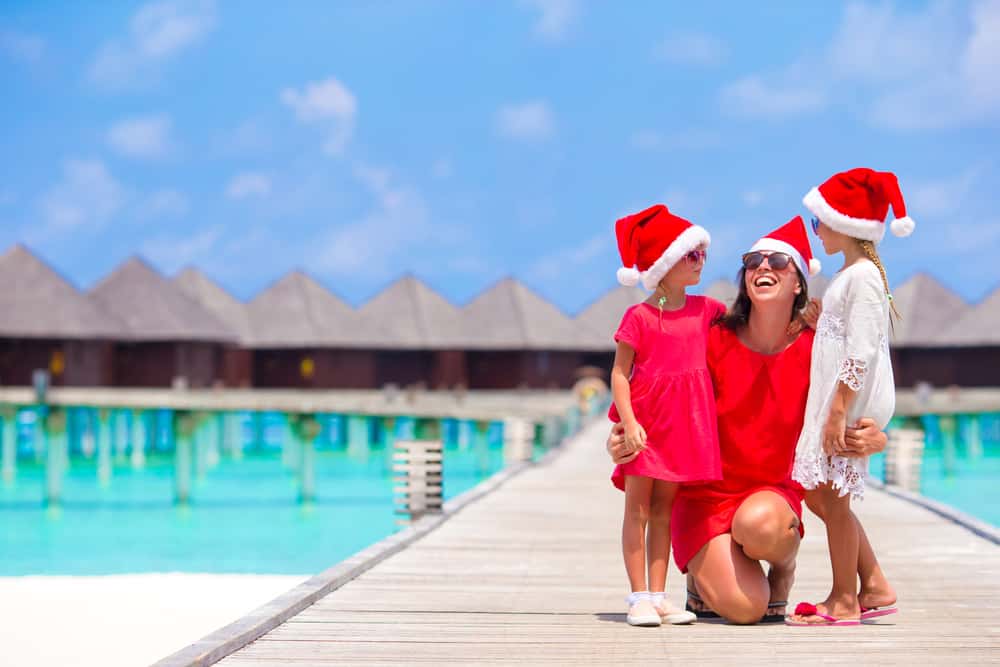 Less fuss, less stress
Even the most avid Christmas-lover will experience a little pressure at this time of year.
Nipping out at the last minute to buy an all-important forgotten gift or catering for a hoard of fussy eaters is often the cause of seasonal stress.
If you're booked into a hotel for the big day, or you've decided to go on a cruise over the festive season, your Christmas meal will be cooked for you with a festive buzz about the place.
It may not sound like a big deal to some, but that's probably because you aren't the chef at home! And better yet, you won't have to wash up either!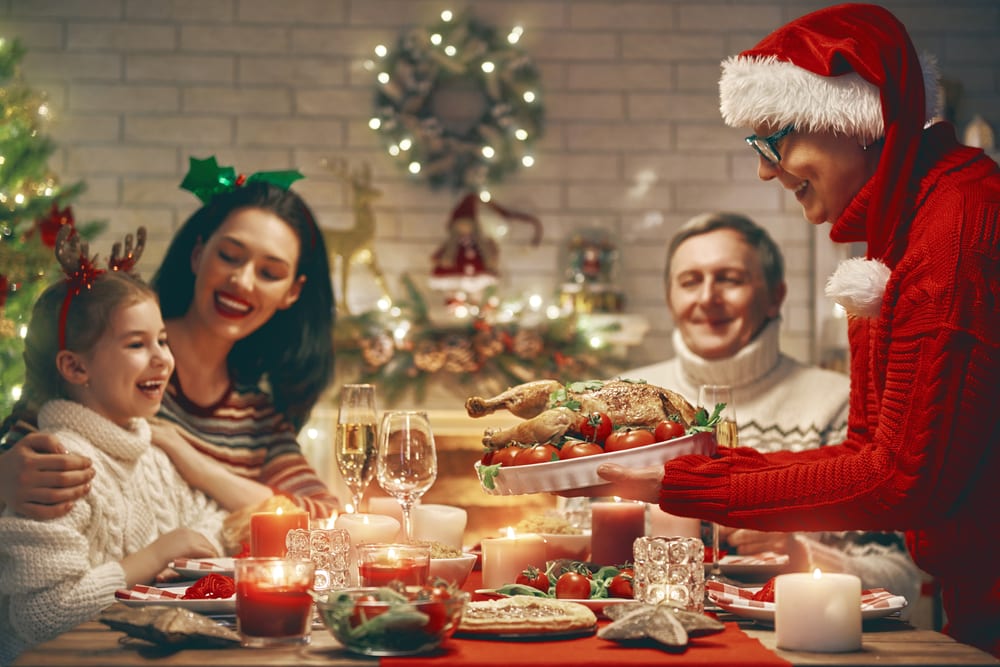 Experience exotic Christmas customs
Following the same customs each year can get you stuck in a rut with Christmas.
By venturing abroad, you'll be inspired to do things differently for future Christmases back at home; borrowing some magic from other cultures and maybe starting your own traditions.
For example if you spend Christmas in Norway, you could celebrate 'Little Christmas Eve' on 23rd December. This is when most families decorate their Christmas trees, build gingerbread houses with the children and eat risengrynsgrøt, a warm rice pudding with butter, cinnamon and sugar. An almond is hidden in the dish and if you discover it, you win a marzipan pig!
If you visit the traditional Christmas markets in Germany, you might spot advent wreaths. Make your own from fir or pine branches and four coloured candles. Each Sunday before Christmas, German families light one of the candles, sing carols and eat festive cookies.
Head to Amsterdam for the Sinterklaas parades or swap turkey for KFC – which is Japan's preference on Christmas day. In India you'll see decorated mango and banana trees, or as far as the Philippines for the nine-day long Simbang Gabi festival.
One thing's for sure – you'll return home with great stories to tell!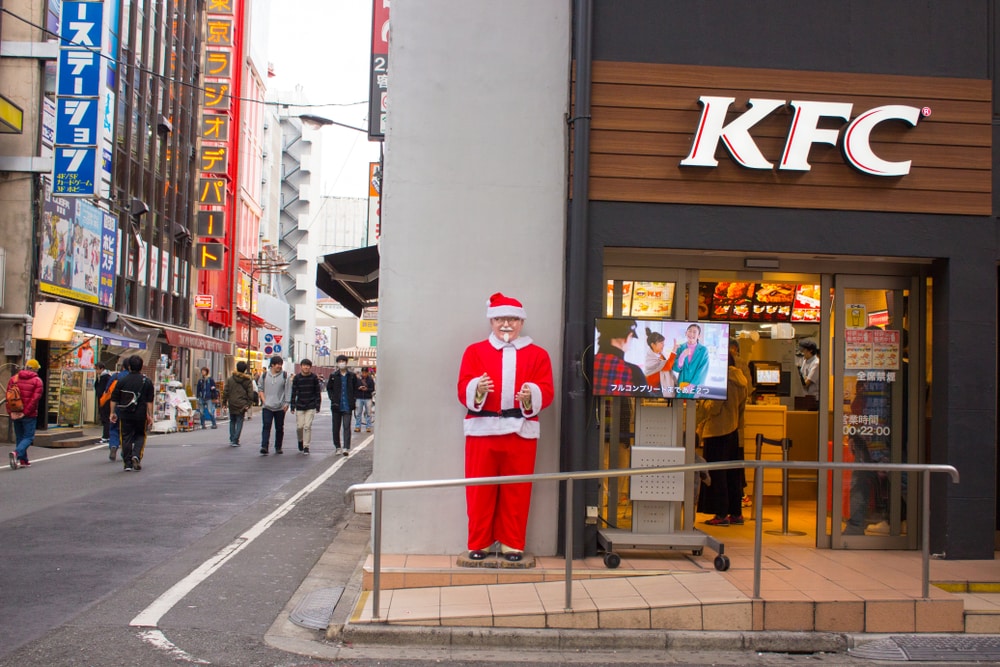 Lower expectations = more fun
We've all got ideas about what the perfect Christmas consists of. But when the snow fails to fall or the dog steals the turkey, it doesn't always turn out how you want it.
In contrast, most of us have no idea what a Christmas away from home should or shouldn't be like – so we're free to enjoy it in whatever form it might take.
Being away from home also gives you a great opportunity to try something new. If you usually exchange gifts in the morning – head out for a morning stroll first.
If you normally eat around lunchtime then find you're fed-up by 6pm, make reservations to eat later.
With none of the usual boxes to tick, you'll be less focussed on what isn't there and can enjoy a lot more of what is.
Revive your festive spirit
Spending the festive season away from home presents the perfect opportunity to come back the year after refreshed and ready for a traditional Christmas.
A shot of winter sun and time away experiencing new things is sure to renew your love of turkey, tinsel and re-runs of The Great Escape.
You'll have some great "this time last year'" stories and a fresh perspective on what's important to make your Christmas truly special.
How are you spending Christmas?
If you are going on holiday abroad at Christmas or have done so before, let us know about your trip in the comments!