In honour of Pancake Day, we've rounded up a selection of the best pancake houses around the world. From traditional sweet treats to savoury sensations, we're flippin' crazy for crepes! If you're looking for a city break around Shrove Tuesday, then consider heading to one of the following culinary hot spots.
Pannenkoetkenboot, Pancake Boat, Amsterdam 
In Amsterdam or Rotterdam, you can enjoy the ultimate pancake-lovers dream: a 75-minute boat cruise serving all-you-can-eat pancakes. On the Pancake boat, you'll find the traditional Dutch Pannenkoeken on board, which are larger and flatter than American hotcakes, but slightly thicker than a crepe. Most often eaten with treacle, you can also incorporate apples, raisins, bacon, and cheese. 
The pancake buffet on the boat offers a range of toppings from savoury to sweet, but you might find it hard to try them all since the pancakes are so filling. To try a more extensive selection of flavours, cut the pancakes in half and try different toppings on each half.
For less than 27.50€ per person, this is a food cruise worth taking.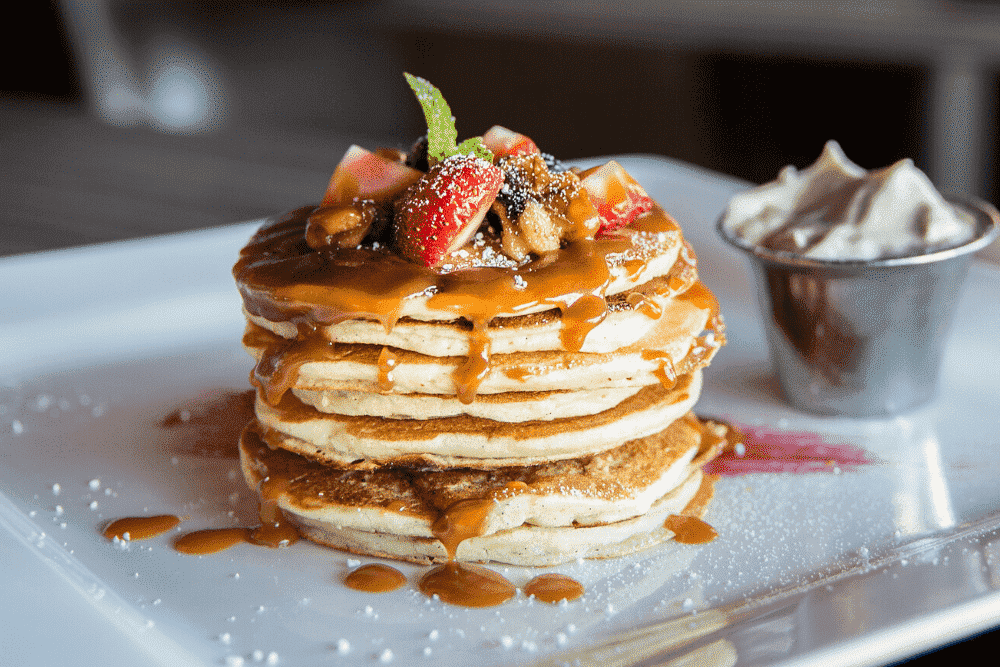 The Nook Creperie, Pembroke Ontario
If you're looking for upmarket, freshly prepared crepes, The Nook Creperie offers some of the best. The signature pancake filling on the menu of this French Parisian restaurant includes goat's cheese and topped with a homemade white-wine, herbs-de-Provence vinaigrette and crunchy honey-roasted walnuts.
Their best-selling sweet crepe, called the Fandango, is filled with both dark and milk Lindt chocolate and crunchy pecans. Drizzled with caramel, chocolate sauce and served ą la mode, it makes for a wonderful dessert or a rather decadent brunch!
All crepes are available with gluten and dairy-free options.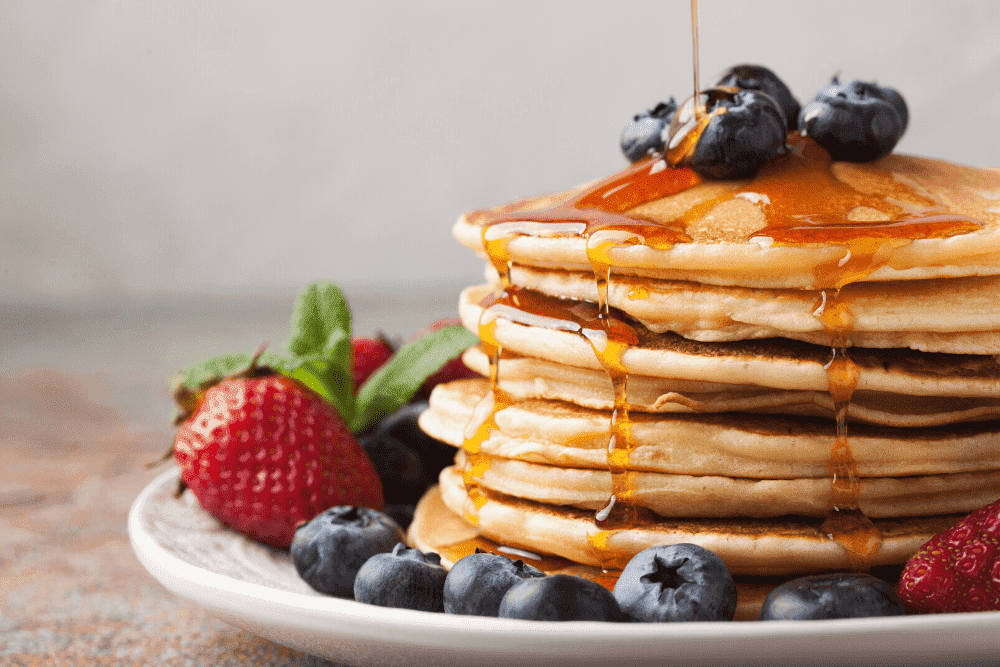 Frank's Bar and Grill, Edmunston, New Brunswick, Canada
New Brunswick's Madawaska region has a particular type of regional pancake called 'ploye'. Said to have been invented in Nova Scotia, the ploye is made from buckwheat flour, wheat flour, baking powder and water. In Madawaska, ploye pancakes have a yellow colour due to the type of local buckwheat used in the mixture. They are cheap to make as well versatile and adaptable. 
Locals eat them with sweet or savoury toppings, and many restaurants in the Edmundston region, including Frank's Bar and Grill, serve it as they would bread. You can often find them on breakfast menus, served with maple syrup or molasses. Later in the day, they can be spread with cretons for a heftier snack. Cretons is pork covered with onions and spices – a bit like coarse pate.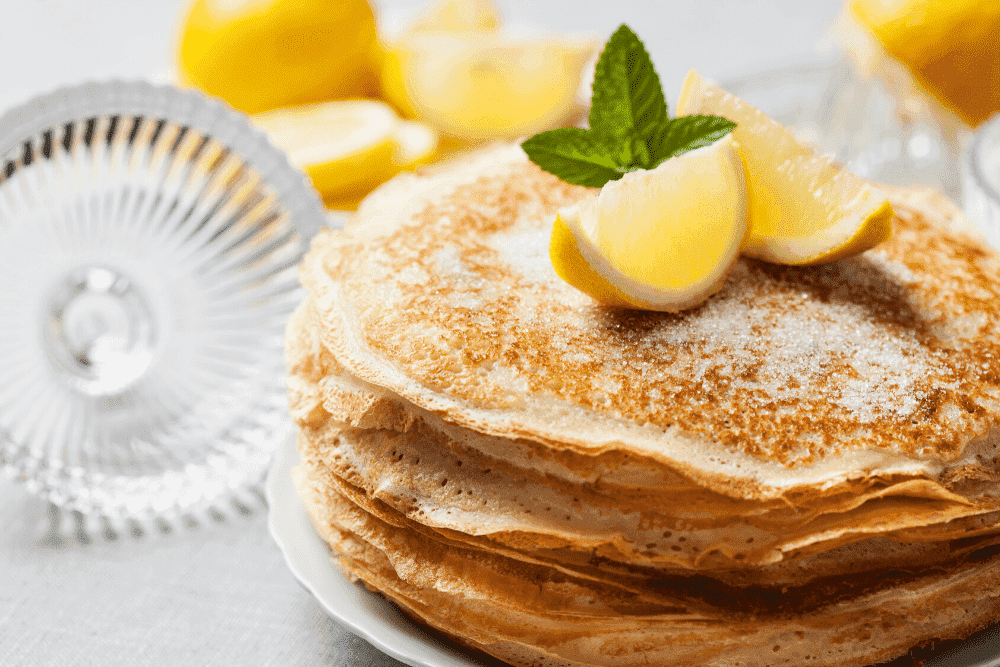 XIX Restaurant, Philadelphia 
On the 19th floor of the Bellevue Hotel, you'll find the breathtaking XIX (Nineteen) Restaurant. The restaurant stands out because of its classic architecture with timeless interior design, but it's the sweeping views of Philly that will leave a lasting impression. The blueberry pancakes on the menu are the cherry on top of this delightful experience. Paired with lemon-scented cream, they are light and fluffy and at $12, are well worth the price. 
There's also another decadent breakfast treat to be had in the Belgian Waffle. Though not traditional Shrove Tuesday fayre, the batter-based close cousin of the pancake deserves a mention. A dish of pure indulgence, the XIX waffle is served with banana, candied pecans, whipped butter and maple syrup.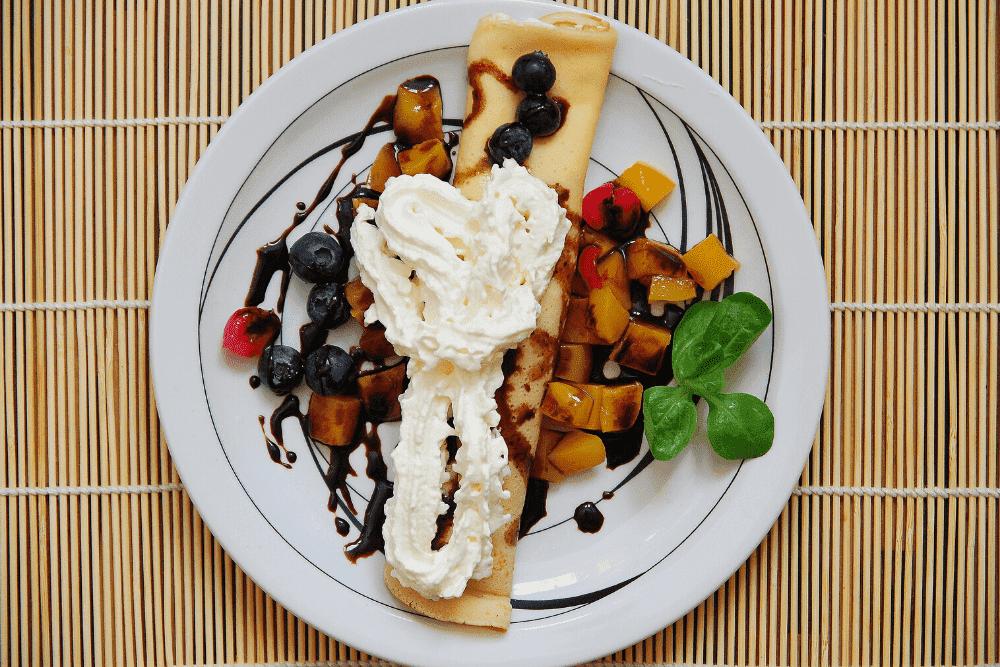 Shorehouse Kitchen, La Jolla, California 
Shorehouse Kitchen is nestled just a few blocks from the beach and even has a Doggie Menu for man's best friend. While the canine section doesn't include pancakes, there's a lip-smacking selection on the regular breakfast menu. Buttermilk pancakes come in short or long stacks with fruit or chocolate chunks and stacks of cornmeal pancakes are served with lemon and blueberries. Feeling tropical? Go for mango pancakes with homemade granola and guava syrup.
Shorehouse Kitchen is a great spot to soak up the Cali vibe. Grab a table outside where you can watch people walk by with surfboards and kayaks.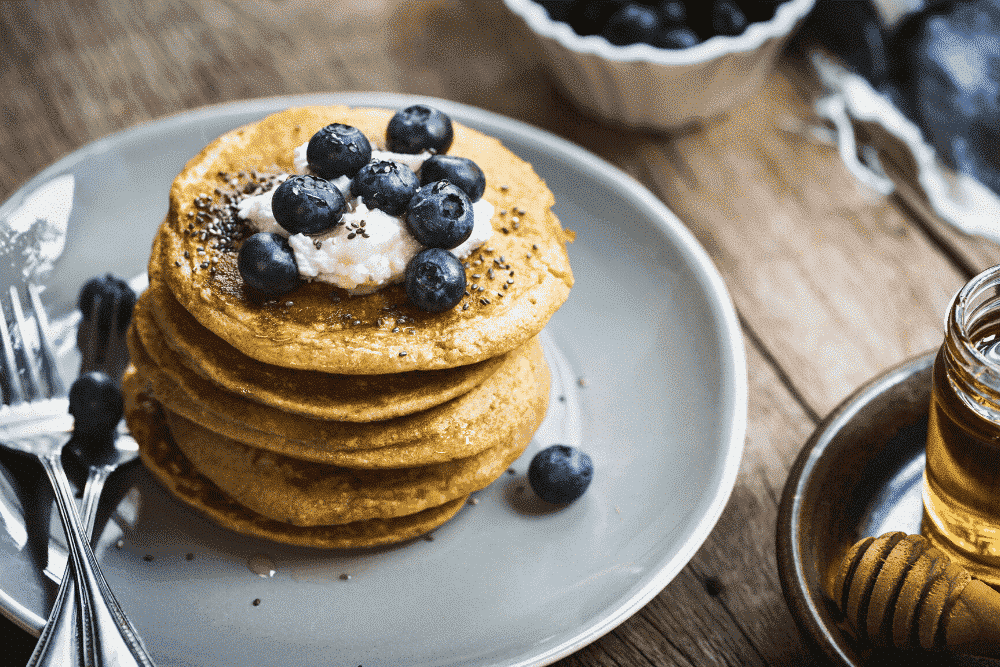 Pancakes On The Rocks, Sydney, Australia 
Pancakes On The Rocks is a small restaurant chain in Sydney, Australia. Their flagship cafe is downtown – in the district known as 'The Rocks'. You'd never know the restaurant was there if you weren't looking for it, but it's one hidden gem worth digging for. Aside from offering excellent value, one of the best things about this pancakery is that it's open 24/7. Great if you're suffering from jet lag or have an early flight to catch.
Most breakfast combos include American-style pancakes, eggs and sides for around AUD $15. There's also a tongue-tingling selection of savoury crepes with fillings such as spicy Mexican beef, Thai chicken and Tabriz – ground beef sautéed in a red wine and tomato sauce, topped with sour cream and chives.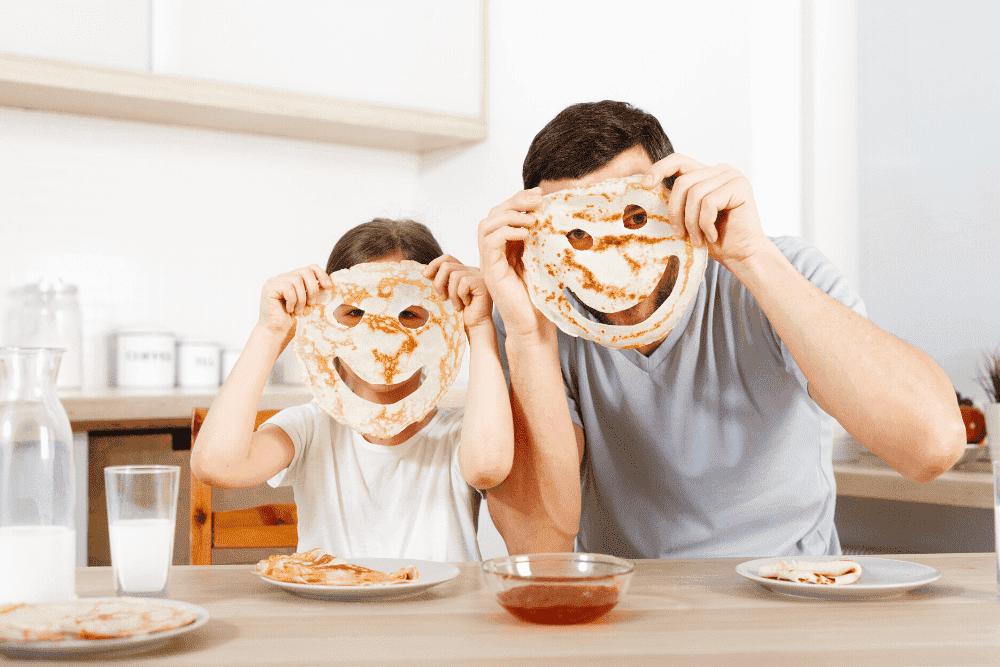 Compare up to 61 prices online, and join over 3 million holidaymakers who trust AllClear cover for peace of mind.