Most of us have a mental list of things that we'd like to achieve during our lifetime. You may even have a bucket list to work through. There's no reason that you should put a deadline on your plans. However, turning 50 seems to be a milestone that many of us focus on. 
Confectionery company, Elizabeth Shaw, conducted a poll of women over the age of 50, to determine the top things to do before the milestone birthday. Nearly two-thirds voted that learning what is important in life is top of the list. The achievement topped a list which included everything from taking a pole dancing class to flying business-class. 
While a number of the entries on the list relate to life-changing decisions, relationships or learning serious lessons, holidays and experiences are also a regular feature.
So, we've picked out 5 of our favourite things on the list that every woman should do before 50 and put together a quick guide on where to do them.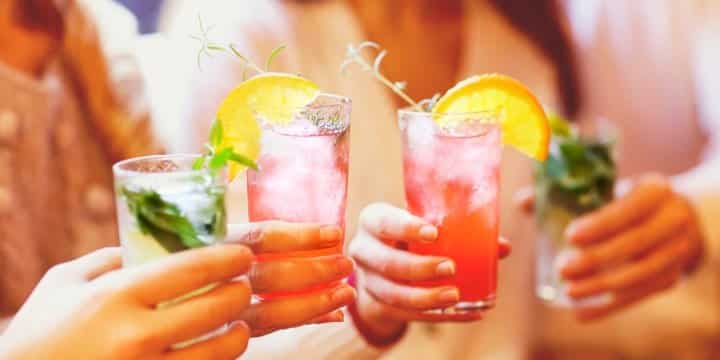 Number 5: Sip a cocktail on a tropical beach
Every year, the travel agency FlightNetwork works with over 1200 journalists, editors, bloggers and travel experts to rank the world's best beaches. In it's latest list – Shipwreck (or Navagio Beach) in Zakynthos came out on top.
This beautiful secluded cove is named after the wrecked Freightliner MV Panagiotis shipwreck which sits on the shore and is surrounded by towering golden cliffs. It is only accessible by boat. However, if it's worth the effort as swimming in the turquoise waters in the breathtaking surroundings is a once-in-a-lifetime experience. 
You may need to pack a few pre-made cocktails into a coolie-bag to live out the dream, but it's worth carrying the tiny bit of extra luggage.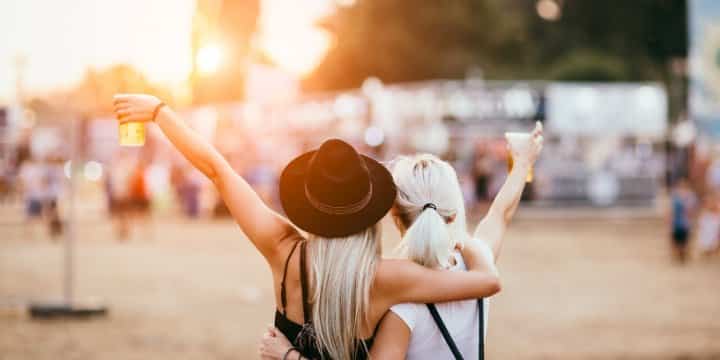 Number 10: Go to a festival
There are plenty of great music festivals, but there's only one Glastonbury! It is still regarded as the best for most people. Roughly 200,000 head down to Pilton in Somerset every year. At the festival, you can watch legendary artists, comedians, circus acts and pretty much any other performance art form you can think of.
Each area of Glastonbury has its own character and unique attractions. So, meandering between tents and soaking up the atmosphere is a must in between watching some of the best music acts around.
Number 13: Learn to meditate
You can probably learn to meditate in your local village hall – but where's the adventure in that!?
If you crave an experience while you master meditation, then head to Ananda in Uttaranchal. It sits at the foot of the Indian Himalayas and was the home of the Maharajah of Tehri-Garhwal
There's daily yoga and meditation classes, a massive spa, beautiful gardens and a lovely tea room. It is all topped off with excellent views of the Ganges and nearby religious sites, Rishikesh and Haridwar.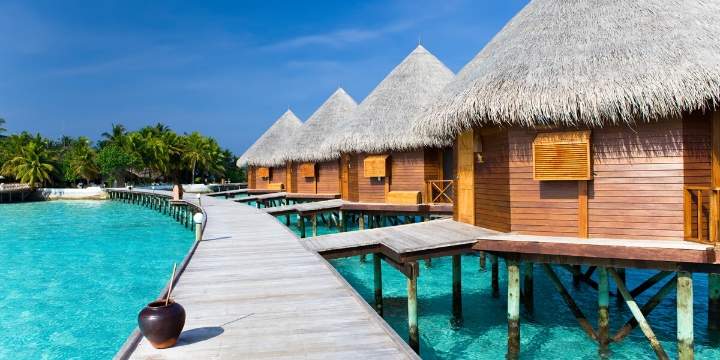 Number 18: Visit the Maldives
The Lonely Planet magazine reckons that the Maldivian capital, Male, is the best place to visit in the Maldives. 
This fascinating, densely packed city is loaded with character. It was traditionally the King's Island.  However, most of its old forts and palaces were destroyed when the monarchy was abolished in the '60s. There is still plenty on offer. Top sites include, the excellent National Museum and the Old Friday Mosque, complete with its carved coral tombstones.
For an authentic experience, walk the streets lined with brightly painted houses and crowded markets. Head into the tea shops where you can chat and share plates of delicious 'short eats'.
If you're after the paradise-like part of the Maldives, you can hop on a private speed boat for around £20, and they'll take you to nearby Himmafushi or Thulusdhoo.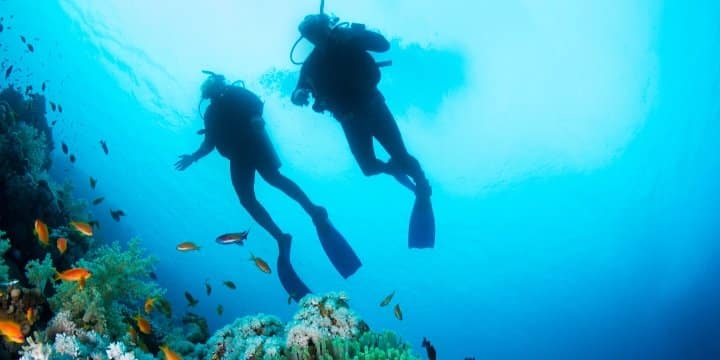 Number 28: Learn to scuba dive
According to the Professional Association of Diving Instructors (PADI), the island of >Koh Tao in Thailand is regarded as the place to learn to scuba dive on a budget. There's plenty of schools and beautiful dive sites.  You can explore tropical coral reefs and spot whale sharks and rays. Out of the water, there's an excellent nightlife scene as well. 
If you're after a more relaxed experience, you can always head to Koh Chang. One of Thailand's up and coming dive areas.