Whether you're looking for the best views of the city or to marvel at nature, Ferris wheels around the globe delight passengers year-round.
We've compiled a list of the most fantastic, neck-craning observation wheels in the world. Is there any better way to experience a new destination?
High Roller Ferris Wheel, Las Vegas, USA
If you're looking to get high – and we're talking 550 feet high, then head over to the Nevada desert for a ride on the aptly named High Roller. As the world's tallest observation wheel (at least for now), the High Roller offers 360-degree views of the Las Vegas Valley. This wheel is worth two rides. Take in the rugged surroundings during the day and witness the spectacle of The Strip's bright lights after sunset.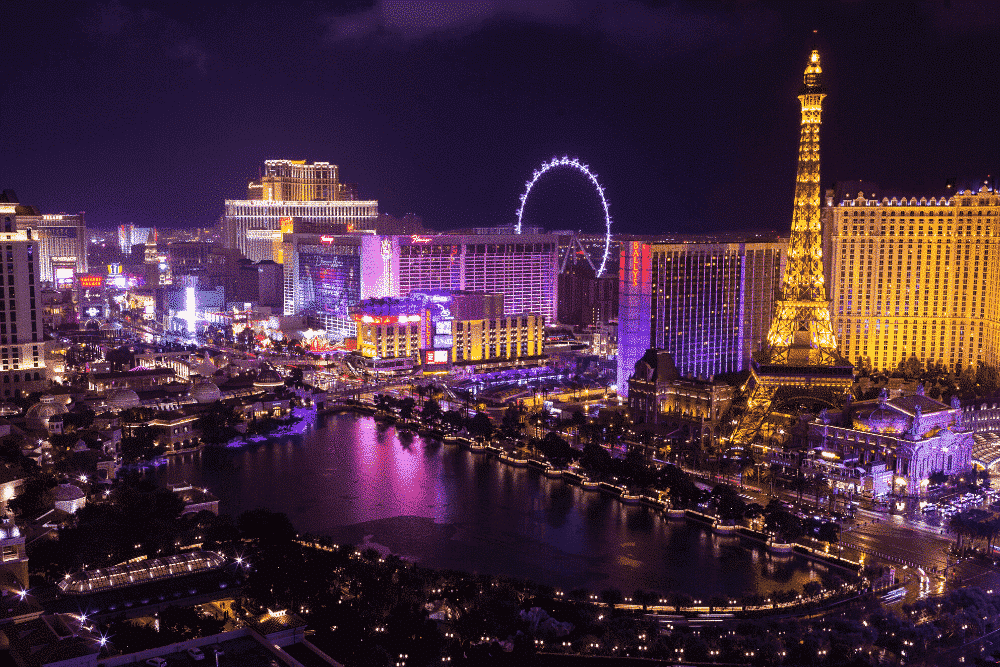 Melbourne Star Ferris Wheel, Docklands, Melbourne
The Melbourne Star is the southern hemisphere's only giant observation wheel. Set in the Waterfront City area of Melbourne, the Star Ferris Wheel offers an uninterrupted 360-degree views of Melbourne. During the ride, you'll see unrivalled views of the Docklands precinct and Port Phillip Bay. In addition to this, on a clear day, you can see as far as Arthur's Seat and the Dandenong Ranges.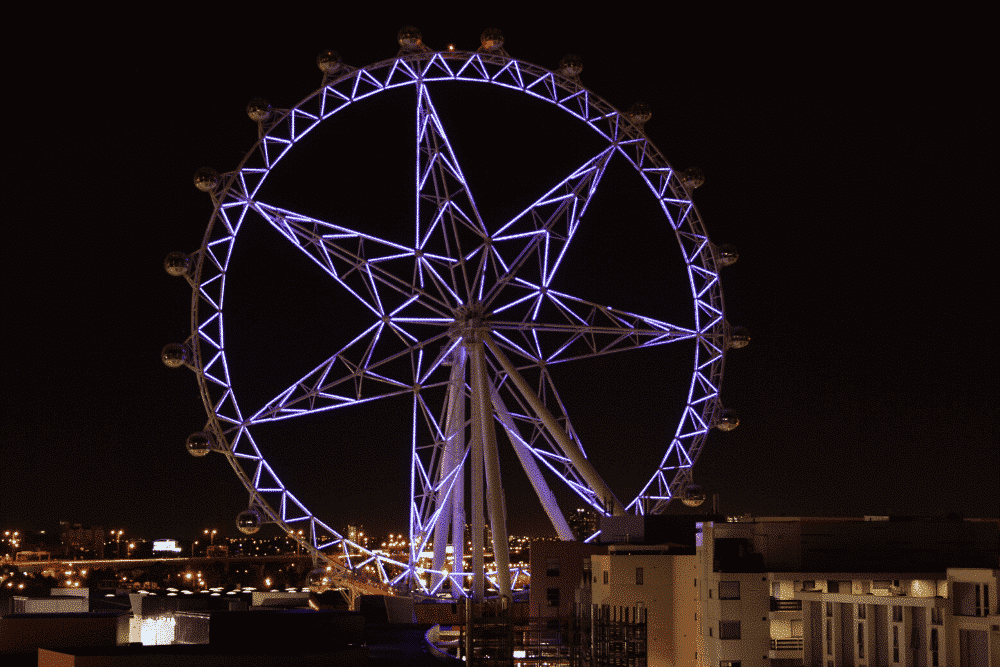 Cosmo Clock 21, Japan
Standing 100-metres high over Yokohama's Minato Mirai district, Cosmo Clock 21's 60 colourful gondolas give passengers beautiful views of everything from Yokohama Landmark Tower to Yokohama Bay. As well as views of  Mt. Fuji and the Shinjuku skyscrapers. Another modern marvel that's worth riding twice. Cosmo is a must-see at night too, where the wheel itself illuminated by an incredible light show.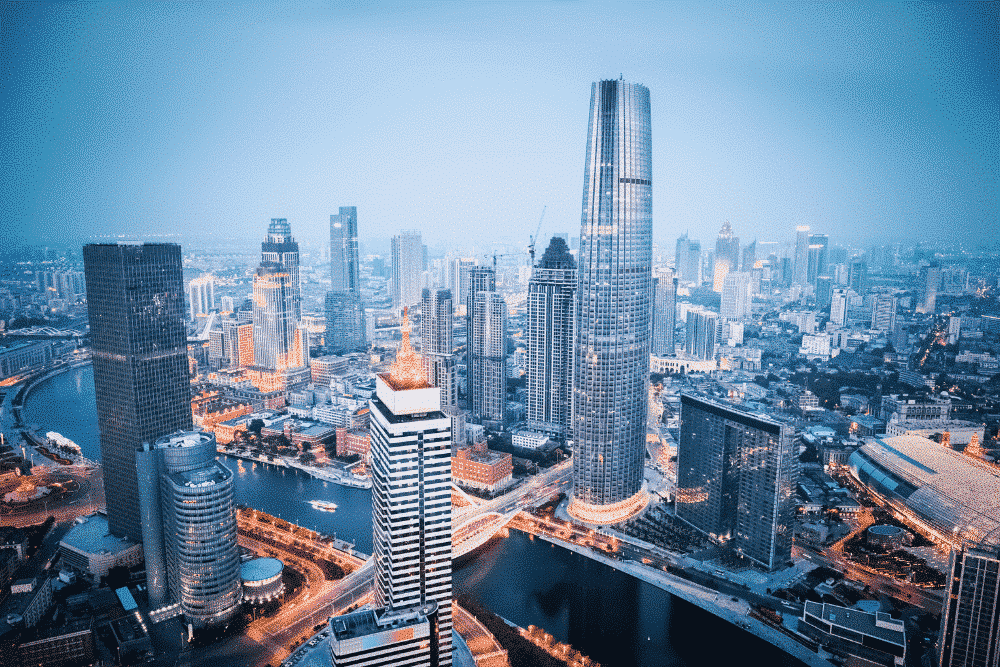 Tianjin Eye, China
Worth a visit is the Yongle Bridge Tianjin Eye. It is the only Ferris wheel in the world that is built over water. Constructed on a bridge over the Hai River, the Tianjin Eye has 48 capsules that seat 8 passengers. It takes a steady 30 to 40 minutes to complete one revolution. However, this depends on the weather. Nevertheless, you'll have plenty of time to enjoy the surrounding scenery.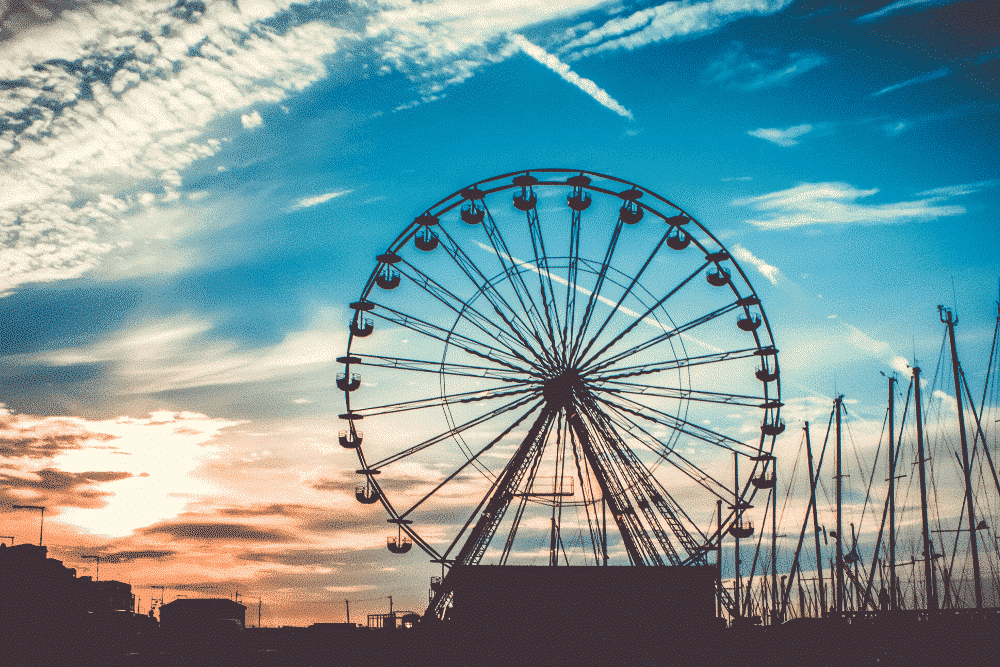 London Eye, London, England
London Eye draws in thousands of passengers every year. A True trendsetter and leader in innovation when it was unveiled in 2000. It is said to be the UK's most popular paid-for attraction. Step into high-tech floating bubbles looming 443 feet over the Thames River for an enjoyable 30-minute trip. You'll see most of London's key landmarks: the Houses of Parliament, Big Ben, Westminster Abbey, Shard, the River Thames. As well as this, you'll be able to see;  Buckingham Palace, Tower Bridge, St Paul's Cathedral and much, much more.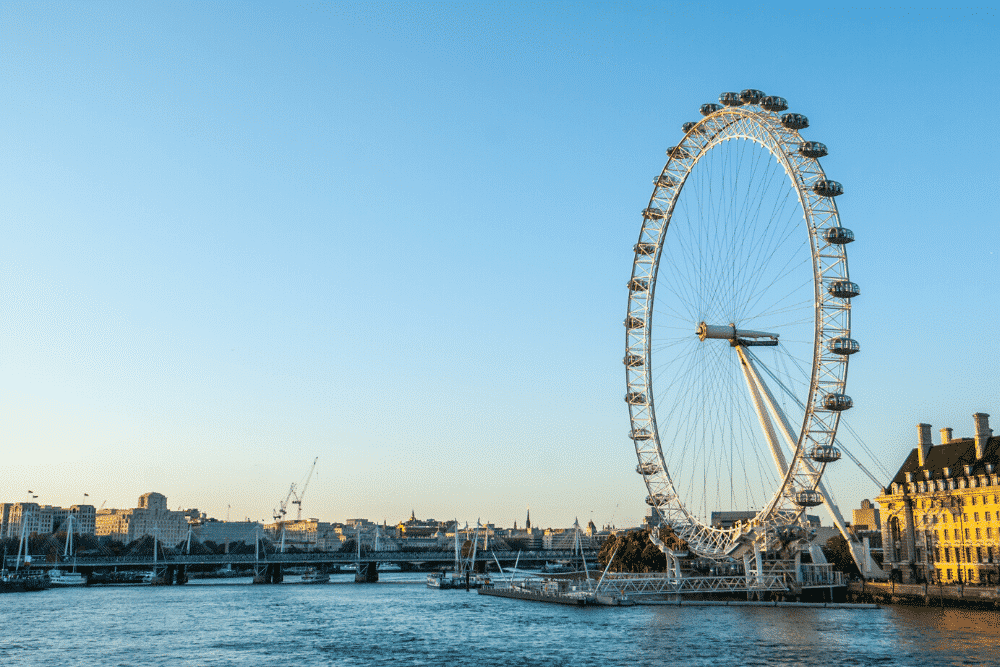 The Pacific Ferris Wheel, California, USA
Head to Santa Monica Pier to experience the world's only solar-powered Ferris wheel. This theme-park situated attraction comes into its own at nightfall. The Pacific Ferris Wheel features more than 174,000 energy-efficient computer-generated lights, used to create dynamic light shows, brightening your evening with dramatic displays.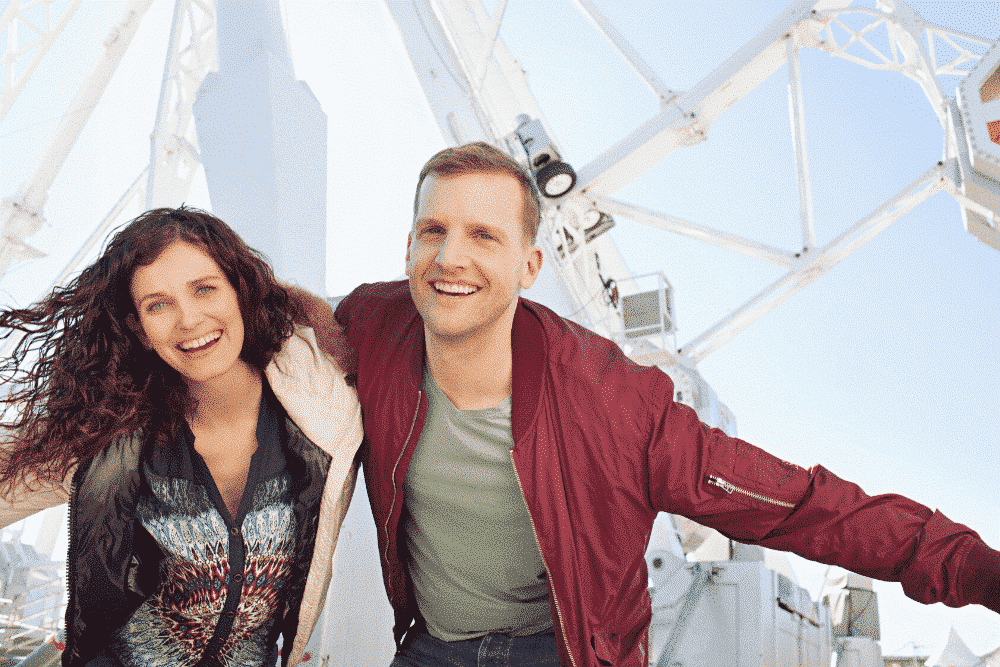 HEP Five Osaka, Japan
How do you give your Ferris wheel incredible height with a small footprint? Put it on the roof of a shopping and entertainment megaplex! HEP Five is a geometric spectacle set in Osaka's central Hankyu Entertainment Park. The bright red wheel measures almost 350 feet from the ground. It offers excellent views of downtown Osaka, the Osaka Harbor, and Mount Ikoma in the distance. The wheel features an impressive 52 cabins that can hold four people at a time on the 15-minute ride.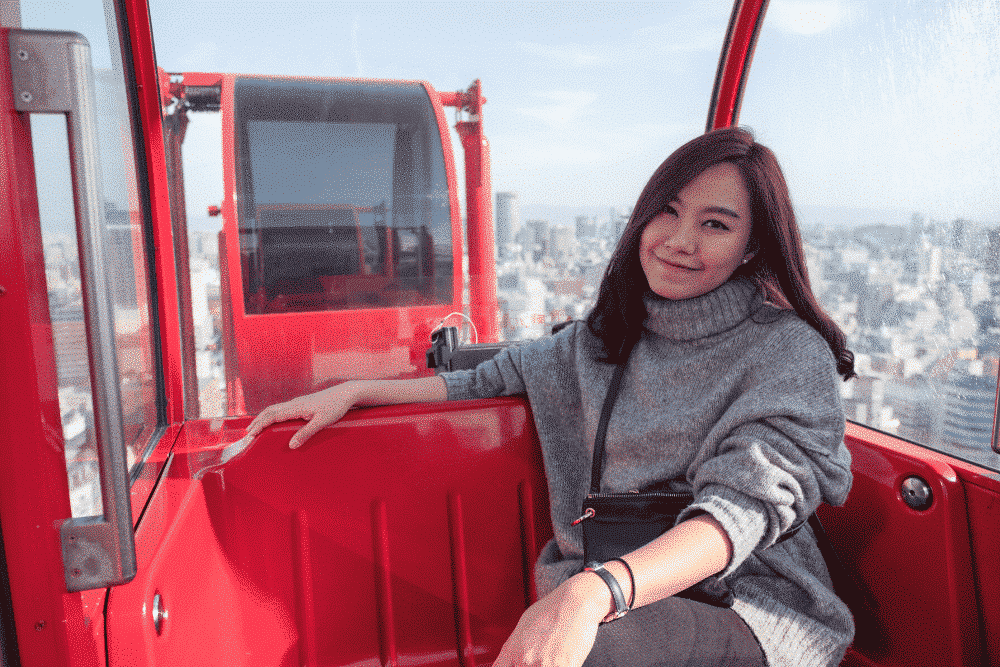 Centennial Ferris Wheel, Chicago, Illinois
Chicago's impressive Centennial Ferris Wheel stands 200 feet over Navy Pier. The wheel has undergone some vast improvements in recent years, including the addition of temperature-controlled gondolas, which can now accommodate 180 more riders per revolution. As Chicago's lakefront winter weather can be harsh; engineers built it to withstand typhoon winds of up to 115mph. Ensuring that this wheel won't roll away any time soon.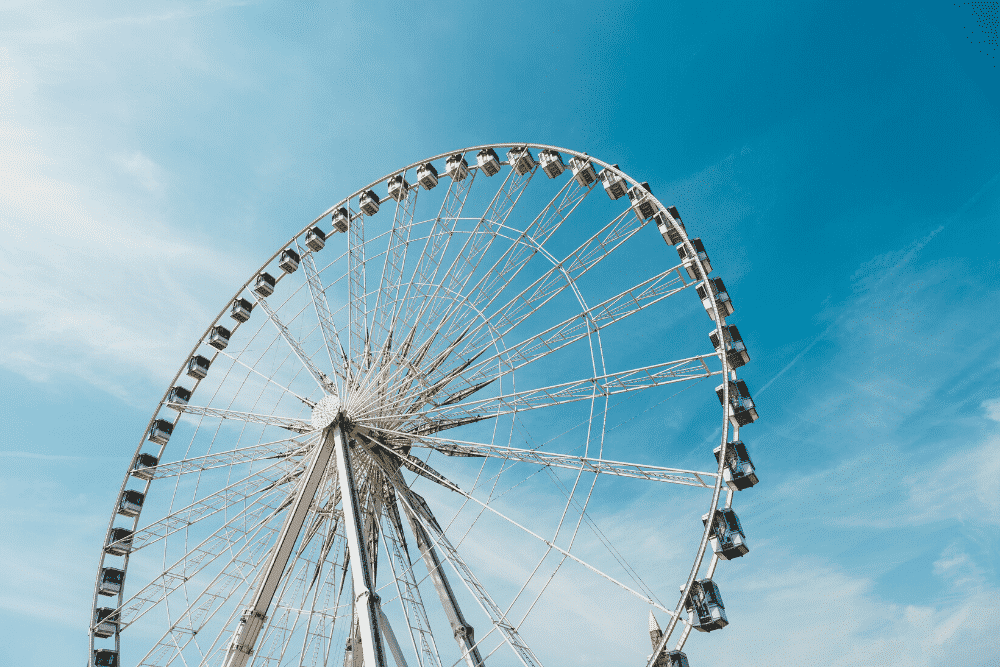 Niagara SkyWheel, Niagara Falls, Canada
It's best to take to the skies to fully appreciate the span and scope of Niagara Falls. Niagara SkyWheel, built-in 2006, made its first revolution on Clifton Hill—the Canadian side—standing 175 feet over the nearby falls. Offering an excellent vantage point to view Niagara, the SkyWheel provides a top thrill as its 42 enclosed cars take passengers on a 15-minute ride.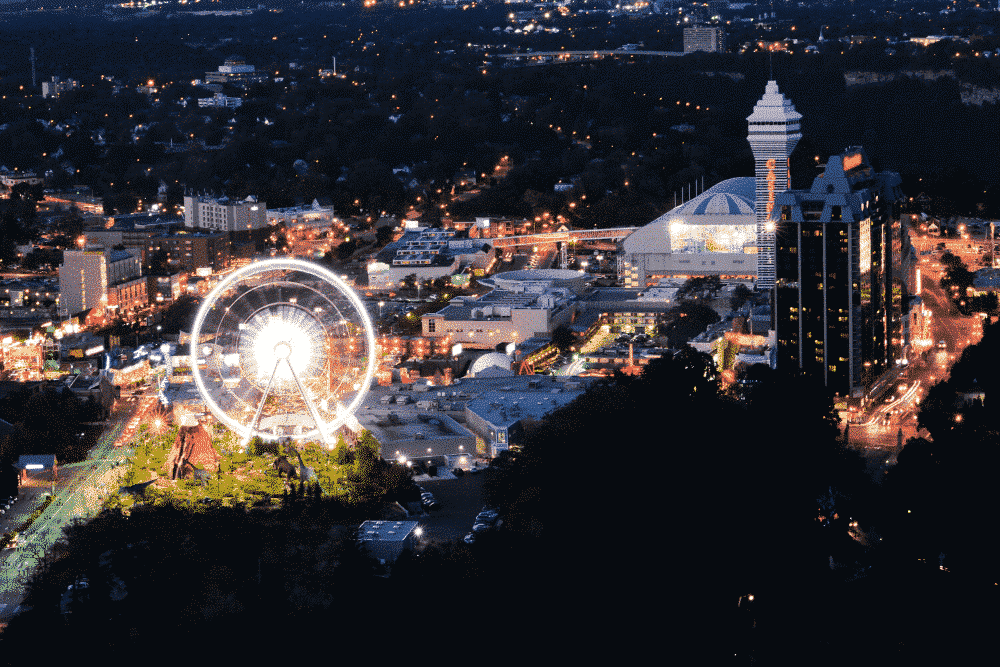 Riesenra, Leopoldstadt, Austria
If you're in Vienna, you won't want to miss riding on the world's oldest operating Ferris wheel. The Wiener Riesenrad – or Riesenra – was designed by the British engineers Harry Hitchins and Hubert Cecil Booth. Its purpose was to celebrate the Golden Jubilee of Emperor Franz Josef I. This world-famous wheel still stands proud at 65 meters tall over Prater Amusement Park, home to several classic attractions like carousels, a ghost train and hall of mirrors. Riesenra is open all year round, offering breathtaking views of the historic city from winter through summer.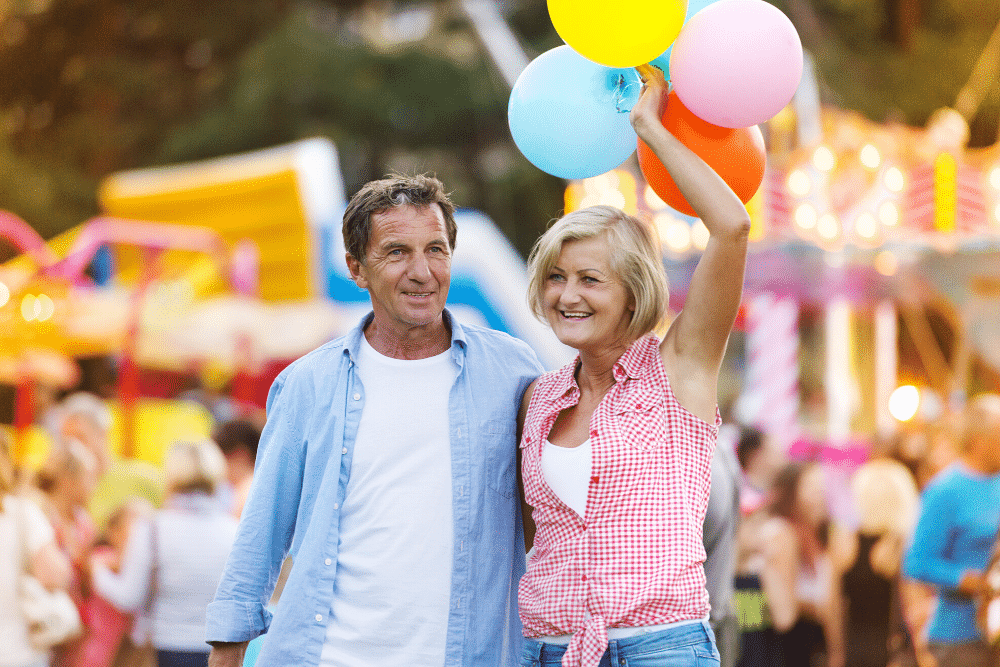 Is there a wheel we missed in our round-up? Let us know in the comments.
Compare up to 61 prices online, and join over 3 million holidaymakers who trust AllClear cover for peace of mind.