Planning your next holiday? We all know it is going to be a different experience at the moment.
With Coronavirus changing the world as we know it, we all need to adapt to the new requirements to make sure everyone can travel safe.
Here's everything you need to know about travel in 2021 and Coronavirus Travel Insurance broken down into chapters.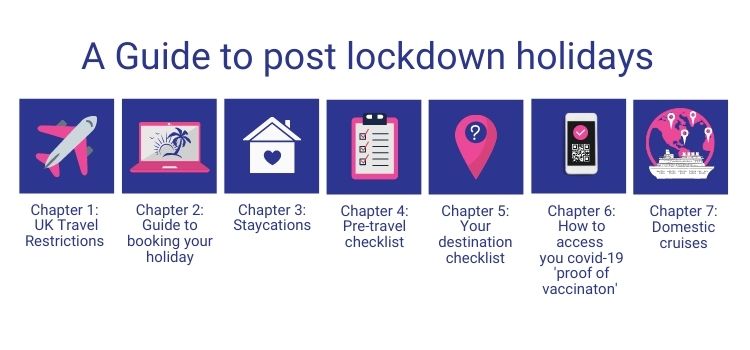 Chapters
Understand the current Red List and the rules for quarantine and testing on your return
With the roadmap set out by the Government, this chapter covers what you need to know about booking your 2021 holiday
Planning a staycation in the UK?  We explain Government guidance on when, where and who you can go with.
There is lots to remember for post-lockdown travel, check out our FREE downloadable checklist.
With your trip booked, travelling may seem a little different than what we're used to. Find out more.
Find out how to access your 'proof of vaccination' for the purpose of travel.
Cruises are a special type of holiday, find out the earliest time you could go on a cruise.
We hope you find these chapters useful. Anything more we need to add? Please do tell us.